Who are the Best Commercial Painting Companies?
Top 10 Review
If it's time to renew the paint it's a good idea to find out who are the best commercial painting companies. This is our latest review of top 10 brands in your area. Best Painting Estimates has reviewed painters across the US, and here are our findings.
The national paints and coatings market was valued at $160 billion and have a projected annual growth of 5% through 2029. So suffice to say that there are lots of major players in the industry.
Commercial projects are expensive and require the utmost skill, so it's important to research which company will be right for you. Keep reading to find out some of the qualities and values you should look for and which commercial painting companies are the best of the best.
Qualities of The Best Painting Companies
There are a few notable qualities to look for in a painting company. These will determine not only how well established it is as a business, but how well it adheres to its mission and values.
Licensure & Insurance
Depending on the state, they'll need to have some type of licensure and/or certifications. These licensing requirements vary but a proper company should be up-to-date. And you should make sure that they have a certification to work on commercial buildings if required.
You'll also need to be mindful of if the company you're considering hiring has the proper insurance. They'll need also workers' compensation insurance to protect the workers if they get injured on the job. And general liability as well to protect their business from third-party claims of injury or property damage.
Experience
The painting company should have extensive experience in painting commercial properties. This is so they'll have an understanding of the scope of your project and will be able to properly give you an estimate of both the price and time it would take.
References
Lastly, references are incredibly important. A professional painting company should have expertise and licensure as well as plenty of positive reviews. You should look for ones that comment on their communication skills, timeliness, and attention to detail.
The Top 10 Commercial Painting Companies
There are plenty of painting companies that have experience working with commercial properties. But those listed here are the cream of the crop. All have several locations, a tried-and-true process, and years' worth of experience.
1. CertaPro Painters
CEO: Michael Stone (Mar 2015–)
President: Michael Stone
Founded: 1991
Parent company: FirstService Brands
Founded in 1991, CertaPro Painters is the best commercial painting company you can hire. They have a team who'll take care of all the details. And they specialize in painting without large interruptions to your business day. You also won't need to worry about updates, as a project manager is designated to keep you in the know on how the project is going. 
Like any reputable painting company, they only use high-quality stains, coatings, and paints. And due to their franchise network, they work in an incredible amount of locations to serve businesses throughout the country. They take care of not only interior and exterior painting, but power washing and color consulting, among other services.
Their reviews also point to this experience and expertise. One client's project involved interior painting alongside complicated architectural design. And multiple color schemes had to be coordinated to create a polished and professional look. CertaPro completed the project with a spotless finish and high-caliber professionalism.
2. 360° Painting
360° Painting has only been in business since 2006, but they've catapulted to the top of the commercial painting industry. Their business is dedicated themselves to customer service, quality, and professionalism. They rely on careful inspection and a painting technique that eliminates common imperfections.
Professional painter prides themselves on their customer-first mission. This is why 360° works with you to understand the scope and vision of the project to produce a result that fits your needs.
They have franchise locations in every region of the US, serving over 35 states. Clients note their trustworthiness, reliability, knowledge, and perfect results.
3. Painters USA
The only woman-owned business on the list, Painters USA dedicates itself to its visions and values. They serve not only their customers but employees as well. Safety is one of their top concerns, and they have a RAVS Plus verified status to prove it.
Their skill also led them to a contract with LPR Construction to paint the Nashville Fairgrounds Stadium. They worked with precision, speed, and safety in mind alongside the construction crew.
Several customers have talked about their attention to detail and how they always go the extra mile. Painters USA works to be as responsive and collaborative as possible to deliver results for their commercial clients.
4. Five Star Painting
Five Star prides itself on efficiency, communication, and courteousness. Their motto is that they're quality driven and customer-focused. They offer free estimates and pride themselves on avoiding tacking on fees and other costs after the price has been finalized.
Integrity is one of the qualities you should expect from professional commercial painters. That's why they ensure that they communicate with you throughout the course of the project and treat others with respect. They've painted offices, gyms, medical facilities, and other commercial properties.
5. Wow 1 Day Painting
Wow 1 Day Painting promises that they'll complete any commercial painting project with both speed and accuracy. They have experience painting offices, retail stores, warehouses, and other types of businesses. They also have a follow-up process to go through with you immediately after painting and following the job's completion.
Wow 1 Day also offers an easy booking process with a free consultation and uses low VOC paint for indoor spaces. According to their clients, their team is not only accommodating and knowledgeable but kind and aim to leave a space spotless.
6. Thomas Industrial Coatings Inc
Thomas Industrial Coatings Inc is located in Pevely, Missouri. They strive to provide a professional and fantastic look to your business with their painting services. Well experienced with both regular and specialty coatings, the safety of their employees is at the top of their list.
Each employee is trained in CPR and first aid, reach forklift operation, and confined space training, among others. They've also won several awards. These include a 2018 Top Contractor Award from PaintSquare Press and a Contractor Performance Award from the Missouri Department of Transportation.
7. Harrison Contracting Co.
Harrison Contracting Company has more than 25 years in the industry. They value reliability, diligence, and experience to get the job done right. Since your business is on the line, you should be able to trust that the company you hire will follow through.
That's why they put their customers at the forefront, with safety being a top concern. State-of-the-art equipment and a constant effort to follow OSHA standards are part of their commitment to professional service.
8. Ascher Brothers Co. Inc. 
One of the oldest and most established commercial painters on this list, Ascher Brothers has been in business since 1979. They've worked with a variety of commercial clients and achieved perfect results that cast businesses in a positive light.
Some of their most notable clients include Starbucks, The Art Institute of Chicago, and Wrigley Field. Not only are they dedicated to providing excellent service, but they've been entrusted to paint for several large companies to prove it.
In 2020, they were a Crest Awards winner for being the safest company with more than 150,000 hours under their belt by FCA International. And they're regarded as an excellent contractor on Contractor Score, with a score that's steadily climbed to 1553 as of December 2021.
9. Cherry Coatings
Cherry Coatings is a commercial painting company with locations across Texas and in three other states. They value a collaborative environment and establish strong relationships within the organization and with clients.
They offer a range of painting services and have a catalog of specialty coatings and finishes to complete any project. In the past, they've worked with Nokia, Porsche, and Southwest Airlines to develop professional, beautiful, and functional office spaces in Texas.
10. Graydaze Contracting
Graydaze strives not only to meet expectations but to exceed them. They're willing to handle any project and complete it on time and on budget. They take a methodical approach, communicating with clients to get the scope of the project down and follow through on execution.
Clients note that they're efficient, especially on large commercial projects with tight schedules. They're also not afraid to work through adverse weather conditions. And with an emphasis on coast-to-coast business and customer satisfaction, they're a great choice to round off this list.
Go With The Best
The best commercial painting companies are the ones that put your needs and values first. That's why the ones are this list stand out above the rest in the country.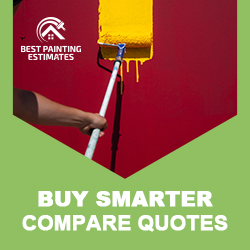 If your business is looking for a new coat of paint for an office, warehouse, or other commercial property, visit Best Painting Estimates. They've compiled many resources to make sure you get the service you deserve.