How Much Does it Cost to Paint a Living Room?
If you do it yourself, you can paint a living room for around $290, or if you hire a painting company you will invest upwards of $4.56 – $7.97 per square foot. Either way, the labor time will easily run you four hours.
Interior painting was one of the top home projects that people invest in. A fresh coat of paint can make all the difference in your home. It can freshen the place up, add value to your house, and you'll want to spend more time there. Best Painting Estimates will help you calculate your expected cost.
While there are many benefits, it's important to know how much it's going to cost for living room painting. If you know the answer before you contact a professional, you can have your budget ready and you won't be shocked by the number.
In this guide, we are going to answer the question "how much does it cost to paint a living room".
Living Room Painting
When you're preparing your budget for your home painting projects, you need to know the answer to "how much does it cost to paint a living room". It varies based on your state, but the national average for interior painting is $1,920.
The price for a single room ranges from $5350 and $1200. If your living room is 12′ x 16' you can expect to pay between $492 to $768. 
Prices are typically based on square footage, but you'll need to account for the height of your walls. Painters will charge more for higher ceilings. The average cost per square foot is $4.74, but it can be as much as $8. 
Choosing the Best Colors
When you're choosing the color of your living room, you need to consider a few factors. Ask yourself how you want to feel in the space.
Are you looking to create a space that is bright and happy or warm and cozy? You'll also need to consider your furniture and the natural light that the room gets.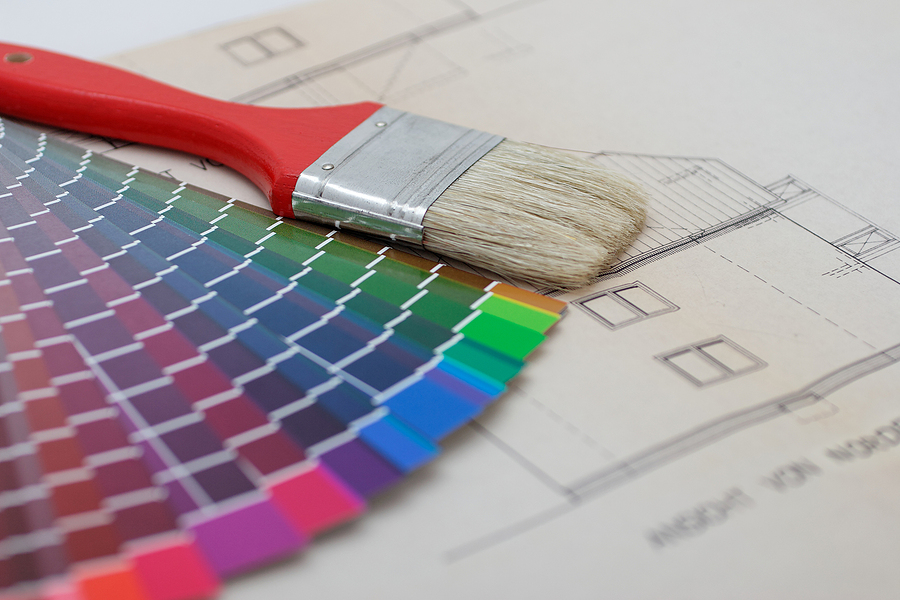 Cream is a great neutral color for your living room. It can lighten the area, it matches with a lot of other colors, and it can keep the room feeling intimate without being dark.
If you're looking to go a bit bolder, you can choose a powder blue. It will go with many color schemes and will match your neutral or bold print furniture.
If you're asking yourself "what is the best paint color for a living room", it comes down to your personal preference. The paint colors may vary in cost, so be sure to ask a professional about pricing as they can get a discount from their wholesalers.
Accent Walls
An accent wall in your living room allows you to get creative and put some of your personality into the space. It can allow you to add some color to your living room without it being overwhelming.
It will cost you, more so keep that in mind too. You'll need to account for the extra labor and the price of the paint.
Painting the Ceiling
If you're repainting your living room walls, you may want to consider having the ceiling painted at the same time. You're then posed with the question, "how much does it cost to paint a living room ceiling".
It will cost you between $650 and $1,500. The main factors that determine the price are shape, size, and height.
The taller your ceilings, the more expensive the price tag. This is because the painters will need more materials and tools to reach the ceiling. It also becomes more dangerous if they have to set up ladders and scaffolding.
The larger the surface area of the ceiling, the more paint you'll need and the longer it will take the professionals to get the job done. The shape can also make the job more challenging.
If you have faulted or tray ceilings, you'll pay more. The job requires more attention to detail and therefore the painters will need more time to get the job done.
If your home has an open concept, then the ceiling in your living room may run through to your kitchen. In that case, you may want to do it all at once.
Best Type of Paint for a Living Room
Your basement or ceiling won't need the same type of paint that your living room needs. It can be difficult to know which kind to choose because there are so many options. Living rooms are typically low impact and you won't need heavy-duty paint. You'll want to choose 100-percent acrylic latex paint.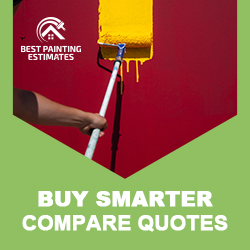 You have a few different options when it comes to the sheen. The first one is a flat finish. It has a velvety-matte look, however, if you have young children this may not be the best option for you.
While it does cover imperfections well, it's not the most durable when it comes to being scrubbed or cleaned. Eggshell is a great option for your living room.
The finish is a bit shiner than the flat option and is slightly more durable. The satin finish is the most durable and is typically used in bathrooms, but it can be used in your living room too.
How Much Does It Cost to Paint a Living Room
There are many things to think about when you're getting ready for a home project. You may even feel overwhelmed with all the information, but that is why we are here. While the average cost to paint a living room ranges between $2.56 – $3.97 per square foot, it's best to get competitive quotes in writing from painters in your area.
Knowing the answer to "how much does it cost to paint a living room" is the first step. Now that you understand the breakdown better, you can start prepping for your interior painting.
We love helping homeowners fall in love with their homes. If you have questions about painting your living room contact us here.