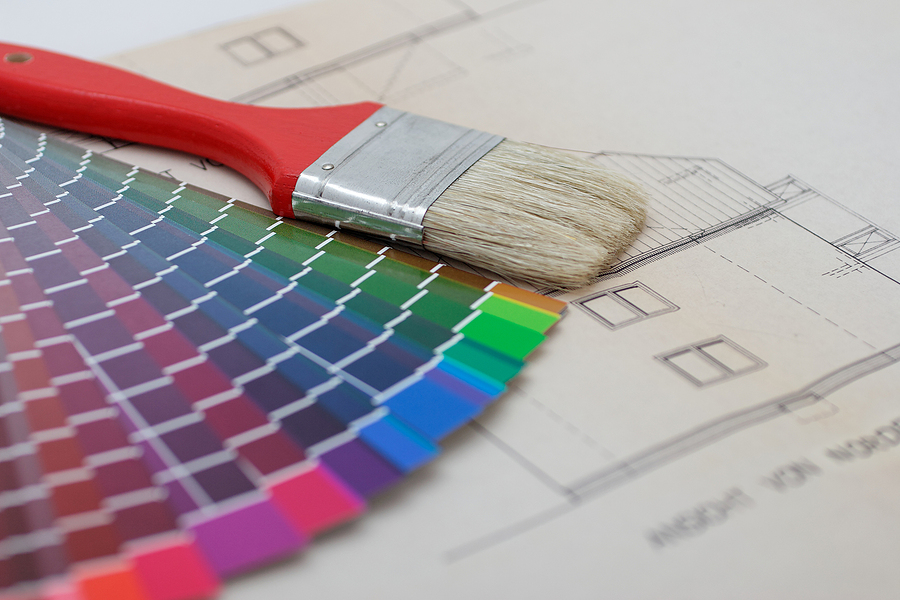 How Much Do Painters Cost in Alaska? | House And Office Painting Calculator
Be it residential or commercial painting, depending on the type of job, people in Alaska will pay between $2.22 – $4.85 per square foot to hire a professional painting company. Alarming, but true, 80% of homeowners who do not compare at least two quotes will overpay.
Use this tool from Best Painting Estimates to find out how much it will cost to have your house or office painted in Alaska.
TYPES OF PAINTING
Finding a quality painting company in your area takes as little as 30 seconds. Simply answer a small set of questions and we will connect you with local painting companies in your area.
How Much Does House Painting Cost in Alaska?
In Alaska, you're going to be looking to pay between $2.75 – $4.84 per square foot to paint a house.
800 Sq Ft House – Cost $2,672 – $2,901
1000 Sq Ft House – Cost $3,375 – $3,709
1500 Sq Ft House – Cost $5,002 – $5,285
2000 Sq Ft House – Cost $6,500 – $7,605
2500 Sq Ft House – Cost $7,100 – $8,792
3000 Sq Ft House – Cost $7,349 – $9,859
How Much Does Commercial Painting Cost in Alaska?
In Alaska, having your office or commercial building painted will cost somewhere between $2.91 – $5.52 per square foot to paint a house.
1000 Sq Ft Office – Cost $3,799 – $3,949
2000 Sq Ft Office – Cost $7,972 – $8,701
2500 Sq Ft Office – Cost $8,408 – $9,995
3000 Sq Ft Office – Cost $8,389 – $13,707
4000 Sq Ft Office – Cost $9,901 – $15,738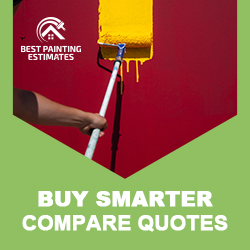 Get Painting Quotes in These Alaska Cities and More:
Anchorage, AK; Juneau, AK; Fairbanks, AK; Badger, AK
Find Painters in Alaska
Below is a list of painting contractors in Alaska. Reach out to them directly, or request to compare competitive quotes from 2-4 painting companies near you.
Campbell Painting LLC
1539 Harriet Ct
Anchorage, AK 99515
GSL PAINTING LLC
1226 W 10th Ave
Anchorage, AK 99501
SK Painting
7431 Wade Cir
Anchorage, AK 99518
What Type of Solution Do You Need?
The Real Cost of House Painting in Alaska
Painting your house is a fantastic way to give it a fresh, new look. But when it comes to house painting costs in Alaska, there are a few unique factors to consider.
Climate Considerations
Firstly, Alaska's harsh climate demands a specific type of paint. You can't just use any off-the-shelf product; you need paint that can withstand extreme cold, snow, and ice. These specialist paints tend to be more expensive than standard ones, but they're definitely worth it. After all, would you rather pay a little extra for quality paint or have to repaint your house every year?
Remember, when it comes to painting in Alaska, the cheapest option isn't always the best option. You don't want to be penny-wise and pound-foolish!
Labor Costs
Next, let's talk about labor costs. As you probably know, labor costs in Alaska are typically higher than in the lower 48 states. This is due to a number of factors, including the cost of living and the logistical challenges of getting workers and supplies to remote locations.
Consider this: Would you rather hire someone local, who understands the unique challenges of working in Alaska, or someone from out of state, who might not be as familiar with the conditions?
Size Matters
Finally, the size of your house will greatly impact the cost. A larger house will, of course, require more paint and take longer to paint, thus increasing the cost.
So, how much can you expect to pay? Well, it's hard to give an exact figure without knowing the specifics, but as a rough guide, you could be looking at anywhere from $2,670 to $10,000 for an average-sized house.
But remember, a well-painted house is an investment. It can increase the value of your property and make it more appealing to potential buyers.
To sum up, house painting costs in Alaska can be higher than in other states due to the harsh climate, higher labor costs, and the size of your house. But don't let that discourage you! With the right planning and budgeting, you can give your house a beautiful new look that will last for years to come.
Professional Painting Services in Anchorage
Alaska Zip Codes Where We Provide Professional Painting Services
Anchorage
99504, 99507, 99508, 99502, 99515, 99516, 99501, 99517, 99503, 99518, 99510, 99519, 99513, 99695
More Alaska Zip Codes we serve:
99654, 99645, 99801, 99709, 99577, 99705, 99701, 99669, 99611, 99712, 99901, 99615,  99603, 99703, 99567, 99835, 99559, 99506, 99505, 99737, 99685, 99723, 99762, 99664, 99686, 99752, 99702, 99833, 99672, 99652, 99574, 99556, 99827, 99688, 99929, 99576, 99824, 99610, 99921, 99780, 99587, 99676, 99926, 99694, 99674, 99734, 99661, 99775, 99714, 99612, 99604, 99639, 99840, 99563, 99641, 99743, 99769, 99925, 99588, 99658, 99755, 99678, 99655, 99581, 99620, 99554, 99829, 99770, 99632, 99628, 99553, 99684,
99557, 99750, 99680, 99727, 99689, 99766, 99763, 99671, 99621, 99662, 99919, 99742, 99830, 99551, 99650, 99740, 99578, 99636, 99637, 99609, 99573, 99682, 99614, 99820, 99760, 99772, 99789, 99741, 99782, 99572, 99561, 99633, 99764, 99826, 99613, 99659, 99683, 99761, 99681, 99634, 99622, 99660, 99785, 99552, 99627, 99746, 99606, 99568, 99663, 99922, 99540, 99586, 99631, 99749, 99679, 99693, 99771, 99773, 99753, 99626, 99739, 99585, 99786, 99657, 99721, 99630, 99778, 99607, 99765, 99643, 99759, 99546,
99720, 99602, 99692, 99777, 99918, 99729, 99722, 99768, 99783, 99590, 99589, 99748, 99555, 99550, 99747, 99758, 99690, 99791, 99644, 99666, 99784, 99776, 99691, 99736, 99571, 99751, 99640, 99738, 99841, 99653, 99781, 99744, 99649, 99788, 99558, 99605, 99648, 99726, 99668, 99832, 99549, 99836, 99667, 99580, 99591, 99575, 99677, 99745, 99724, 99565, 99625, 99825, 99733, 99566, 99665, 99579, 99754, 99564, 99767, 99583, 99704, 99548, 99670, 99756, 99569, 99730, 99547, 99624, 99647, 99656, 99757, 99638,
99790, 99774, 99923, 99651, 99732, 99706, 99903, 99927
Painting Quotes – Service Area