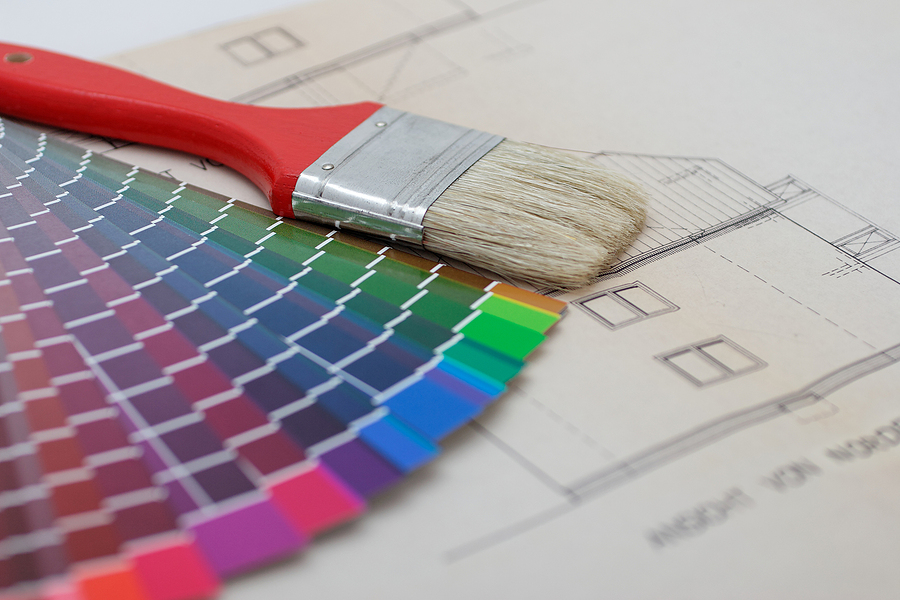 How Much Do Painters Cost in Allentown, PA? | House And Office Painting Calculator
Be it residential or commercial painting, depending on the type of job, people in Allentown will pay between $2.21 – $4.87 per square foot to hire a professional painting company. Alarming, but true, 80% of homeowners who do not compare at least two quotes will overpay.
Use this tool from Best Painting Estimates to find out how much it will cost to have your house or office painted in Allentown Pennsylvania.
TYPES OF PAINTING
Finding a quality painting company in your area takes as little as 30 seconds. Simply answer a small set of questions and we will connect you with local painting companies in your area.
How Much Does House Painting Cost in Allentown, PA?
In Allentown, you're going to be looking to pay between $2.79 – $4.92 per square foot to paint a house.
800 Sq Ft House – Cost $2,673 – $2,902
1000 Sq Ft House – Cost $3,379 – $3,714
1500 Sq Ft House – Cost $5,003 – $5,287
2000 Sq Ft House – Cost $6,502 – $7,604
2500 Sq Ft House – Cost $7,100 – $8,797
3000 Sq Ft House – Cost $7,352 – $9,860
How Much Does Commercial Painting Cost in Allentown?
In Allentown, having your office or commercial building painted will cost somewhere between $2.92 – $5.57 per square foot to paint a house.
1000 Sq Ft Office – Cost $3,800 – $3,955
2000 Sq Ft Office – Cost $7,972 – $8,700
2500 Sq Ft Office – Cost $8,403 – $9,999
3000 Sq Ft Office – Cost $8,397 – $13,705
4000 Sq Ft Office – Cost $9,900 – $15,737
Find Painters in Allentown, PA
Below is a list of painting contractors in Allentown, PA. Reach out to them directly, or request to compare competitive quotes from 2-4 painting companies near you.
Franky's Painting Service, LLC
10-11 Linden St
Allentown, PA 18102
Jingle Professional Painting
458 N Oswego St
Allentown, PA 18109
Roche Painting
2686 S Pike Ave
Allentown, PA 18103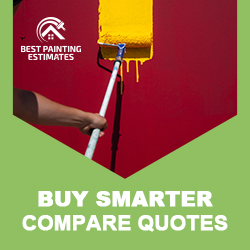 New Home Owners in Allentown, Pennsylvania
Allentown, Pennsylvania is a city that houses the Liberty Bell Museum which features an authentic replica of this iconic bell. The surrounding area also has plenty to offer including art museums with modern works as well as Coca-Cola Park and so much more in this city.
House Painting Costs in Allentown, PA
As a home improvement contractor with extensive experience in the industry, I understand the importance of budgeting and planning when it comes to house painting. If you're a homeowner in Allentown, PA, and you're considering giving your home a fresh coat of paint, it's crucial to have a clear idea of the costs involved. In this article, I'll provide you with helpful suggestions and reasons for my recommendations, ensuring that you can make informed decisions without exceeding your budget.
Factors Affecting House Painting Costs
Before diving into the specifics of pricing, it's essential to consider the factors that influence house painting costs in Allentown, PA. Understanding these elements will give you a better understanding of why certain prices may vary.
1. Surface Area: The size of your home is a significant factor in determining the cost of painting. Larger homes require more paint and labor, which can increase the overall expense.
2. Paint Quality: The quality of the paint you choose affects both the durability and appearance of the final result. High-quality paints tend to be more expensive but offer better coverage and longevity, ultimately saving you money in the long run.
3. Preparation Work: The condition of your walls before painting plays a crucial role in cost estimation. If your walls require extensive repairs or priming, it will add to the overall expenses.
4. Number of Coats: The number of coats required to achieve the desired finish will impact the total cost. Darker colors or drastic color changes may necessitate additional coats.
5. Complexity of the Project: Factors such as architectural details, trim, and unique surfaces can increase the complexity of the project, leading to higher costs.
Cost-Effective Strategies for House Painting
Now that we've covered the key factors influencing house painting costs, let's explore some cost-effective strategies to help you save money without compromising on quality.
1. Proper Planning and Preparation: Before starting any painting project, take the time to plan and prepare adequately. This includes cleaning the surfaces, repairing any damages, and using masking tape to protect areas that don't require paint. By doing so, you can avoid costly mistakes and ensure a smooth painting process.
2. Opt for Neutral Colors: While bold and vibrant colors can be appealing, opting for neutral colors can offer a more cost-effective solution. Neutral shades are generally less expensive and have broader appeal, which can be beneficial if you plan to sell your home in the future.
3. Consider Partial Painting: If your budget is tight, you don't necessarily have to paint the entire house. Focus on areas that require immediate attention or those that contribute significantly to the overall aesthetic appeal. This approach allows you to freshen up your home while keeping costs manageable.
4. Get Multiple Quotes: To ensure you're getting the best value for your money, it's always wise to obtain multiple quotes from reputable painting contractors in Allentown, PA. Compare their prices, services, and customer reviews to make an informed decision.
5. Regular Maintenance: Maintaining your painted surfaces can extend their lifespan and help you avoid the need for a complete repaint. Simple tasks like regular cleaning and touch-ups can go a long way in preserving the beauty of your painted surfaces.
In conclusion, when it comes to house painting costs in Allentown, PA, understanding the key factors that influence pricing and implementing cost-effective strategies can make a significant difference. By planning ahead, opting for the right colors, and taking proper care of your painted surfaces, you can achieve a beautiful and long-lasting result without breaking the bank. So go ahead, and transform your home with a fresh coat of paint while keeping your budget intact!
What Type of Solution Do You Need?
Zip Codes Served: 18052, 18101, 18102, 18103, 18104, 18105, 18109
Painting Quotes – Service Area