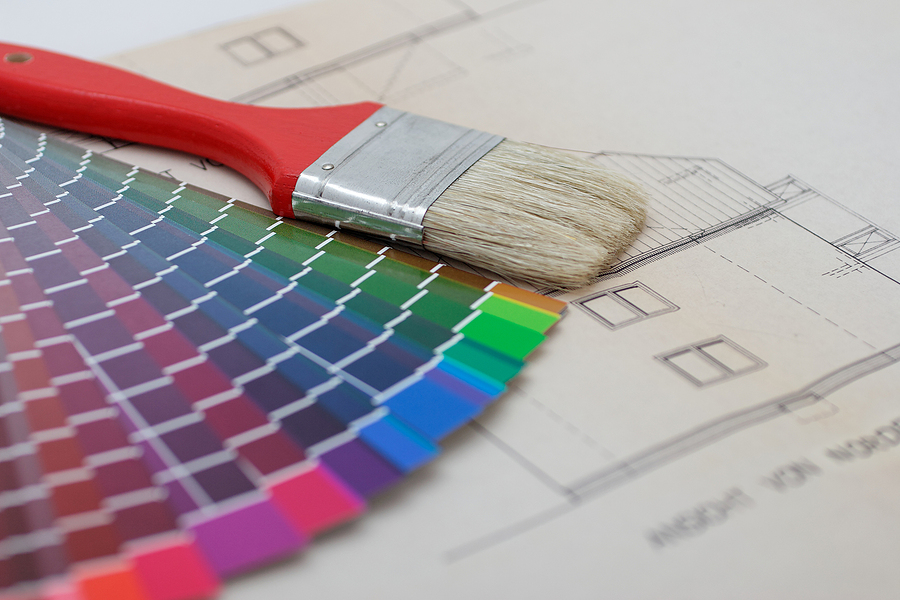 How Much Do Painters Cost in Anaheim, CA? | House And Office Painting Calculator
Be it residential or commercial painting, depending on the type of job, people in Anaheim will pay between $2.21 – $4.85 per square foot to hire a professional painting company. Alarming, but true, 80% of homeowners who do not compare at least two quotes will overpay.
Use this tool from Best Painting Estimates to find out how much it will cost to have your house or office painted in Anaheim California.
TYPES OF PAINTING
Finding a quality painting company in your area takes as little as 30 seconds. Simply answer a small set of questions and we will connect you with local painting companies in your area.
How Much Does House Painting Cost in Anaheim, CA?
In Anaheim, you're going to be looking to pay between $2.78 – $4.90 per square foot to paint a house.
800 Sq Ft House – Cost $2,673 – $2,900
1000 Sq Ft House – Cost $3,379 – $3,713
1500 Sq Ft House – Cost $5,004 – $5,287
2000 Sq Ft House – Cost $6,508 – $7,605
2500 Sq Ft House – Cost $7,104 – $8,792
3000 Sq Ft House – Cost $7,350 – $9,861
How Much Does Commercial Painting Cost in Anaheim?
In Anaheim, having your office or commercial building painted will cost somewhere between $2.91 – $5.54 per square foot to paint a house.
1000 Sq Ft Office – Cost $3,800 – $3,950
2000 Sq Ft Office – Cost $7,970 – $8,705
2500 Sq Ft Office – Cost $8,407 – $9,999
3000 Sq Ft Office – Cost $8,392 – $13,704
4000 Sq Ft Office – Cost $9,908 – $15,739
Find Painters in Anaheim, CA
Below is a list of painting contractors in Anaheim, CA. Reach out to them directly, or request to compare competitive quotes from 2-4 painting companies near you.
Custom Painting and Decorating Inc.
2300 S Lewis St #47
Anaheim, CA 92802
Borbon Inc Painting & Wall
2560 W Woodland Dr
Anaheim, CA 92801
Demille Handyman And Painting
657 N Euclid St
Anaheim, CA 92801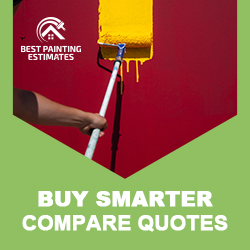 New Home Owners in Anaheim, California
Anaheim is a great place to visit if you're looking for family-friendly fun. The Disneyland Resort has all sorts of attractions, from thrilling rollercoasters and beautiful scenery. The city also has so much more to offer for everyone that comes to the beautiful city.
Understanding House Painting Costs in Anaheim, CA
When you're considering a home makeover, one of the easiest ways to create a dramatic change is by applying a fresh coat of paint. And if you're based in Anaheim, CA, you might be wondering about the typical house painting costs in the region.
Factors Influencing House Painting Costs
First and foremost, let's understand that several factors can influence the cost of house painting. It's not just about the paint cans and brushes, there's a lot more to consider. One major aspect is the size of your house. Naturally, the larger the house, the more paint you'll need. But it's not just about the square footage. A house with more complex architectural features may require more time and effort to paint, which in turn drives up the cost.
Another factor is the type of paint you choose. High-quality paints may cost more upfront, but their longevity and finish can often make them more cost-effective in the long run. Don't you think it's fascinating how a decision about paint type could potentially save you money over time?
Tips for Reducing House Painting Costs
Now, I'm going to share a couple of tips that could help you reduce your house painting costs, based on my own experiences.
Do some of the prep work yourself: This could include tasks like moving furniture or removing wallpaper. It may not sound like much, but it can save a surprising amount of money.
Plan your project for the off-season: Painters often offer discounts during less busy times of the year, usually during winter or early spring.
So, what's the bottom line? While it's hard to give an exact figure without knowing the specifics of your house, a good ballpark figure for house painting costs in Anaheim, CA, would be anywhere from $2,000 to $6,000 for an average-sized home. But remember, investing in a quality paint job isn't just about aesthetics, it's about protecting your home and potentially increasing its value. Isn't that a colorful thought to ponder?
What Type of Solution Do You Need?
Zip Codes Served: 92804, 92805, 92801, 92802, 92806, 92807, 92808
Painting Quotes – Service Area