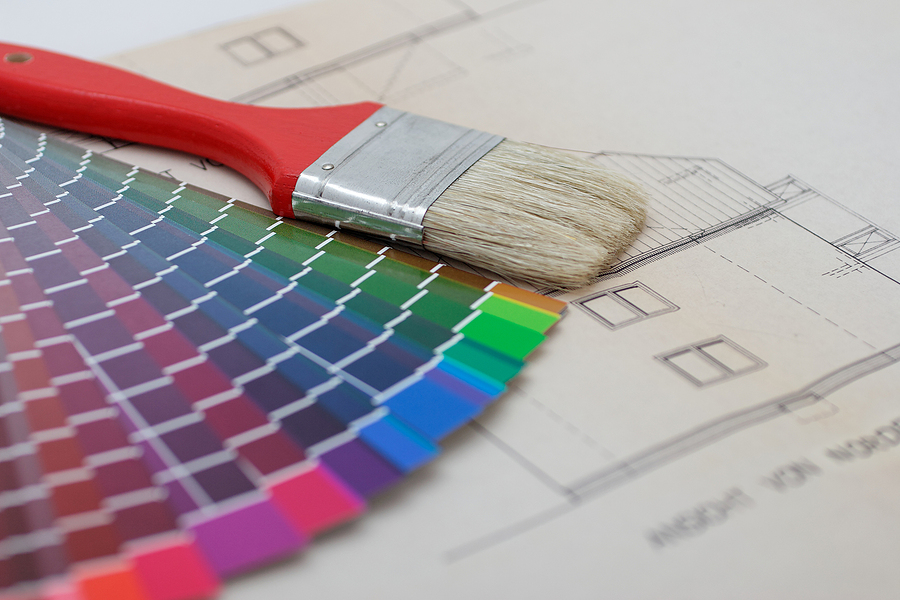 How Much Do Painters Cost in Atlanta, GA? | House And Office Painting Calculator
Be it residential or commercial painting, depending on the type of job, people in Atlanta will pay between $2.23 – $4.90 per square foot to hire a professional painting company. Alarming, but true, 80% of homeowners who do not compare at least two quotes will overpay.
Use this tool from Best Painting Estimates to find out how much it will cost to have your house or office painted in Atlanta Georgia.
TYPES OF PAINTING
Finding a quality painting company in your area takes as little as 30 seconds. Simply answer a small set of questions and we will connect you with local painting companies in your area.
How Much Does House Painting Cost in Atlanta, GA?
In Atlanta, you're going to be looking to pay between $2.81 – $4.88 per square foot to paint a house.
800 Sq Ft House – Cost $2,673 – $2,902
1000 Sq Ft House – Cost $3,375 – $3,710
1500 Sq Ft House – Cost $5,004 – $5,289
2000 Sq Ft House – Cost $6,503 – $7,605
2500 Sq Ft House – Cost $7,100 – $8,797
3000 Sq Ft House – Cost $7,352 – $9,860
How Much Does Commercial Painting Cost in Atlanta, GA?
In Atlanta, having your office or commercial building painted will cost somewhere between $2.93 – $5.57 per square foot to paint a house.
1000 Sq Ft Office – Cost $3,800 – $3,950
2000 Sq Ft Office – Cost $7,970 – $8,708
2500 Sq Ft Office – Cost $8,403 – $9,999
3000 Sq Ft Office – Cost $8,392 – $13,704
4000 Sq Ft Office – Cost $9,900 – $15,743
Find Painters in Atlanta, GA
Below is a list of painting contractors in Atlanta, GA. Reach out to them directly, or request to compare competitive quotes from 2-4 painting companies near you.
Intown Painting LLC
2480 Briarcliff Rd NE #6
Atlanta, GA 30329
CertaPro Painters of Atlanta/Decatur
2960 Alston Dr SE
Atlanta, GA 30317
Castle Painting
4627 Roswell Rd NE
Atlanta, GA 30342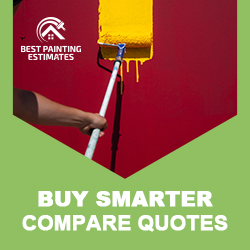 New Home Owners in Atlanta, Georgia
Atlanta is a city that has played an important part in both American history and is world-renowned for its bustling culture. It has many museums as well as aquariums and has even hosted the Olympics in the past.
House Painting Costs in Atlanta, GA: A Comprehensive Guide
As a homeowner in Atlanta, GA, updating the look of your house with a fresh coat of paint can be an exciting endeavor. But, like any other home improvement project, understanding the costs involved is crucial. Let's dive into the nitty-gritty of house painting costs in Atlanta.
Breaking Down the Costs
Generally, the cost of painting a house in Atlanta varies depending on various factors. Let's look at some of these elements to get a clearer picture.
Size of the House: As you'd expect, the larger your house, the more paint you'll need. This directly influences the total cost.
Type and Quality of Paint: High-quality paint often comes with a higher price tag. However, investing in top-tier paint can save you money in the long run due to its durability and longevity.
Complexity of the Job: Does your house have intricate architectural details? If so, these could require more time and precision, resulting in a higher overall cost.
Cost Estimation: What To Expect
So, how much does it actually cost to paint a house in Atlanta? On average, homeowners spend between $2,800 to $4,000 for an exterior paint job. For interior painting, it can range from $2,600 to $5,500, depending on the size and condition of the rooms.
Now, you might be thinking, "That's a broad range, right?" Yes, it is. But remember, these are just averages. Your specific cost could be lower or higher depending on the factors we've just discussed.
Ever thought of painting your house as an investment? Well, it is! A fresh, vibrant coat of paint can significantly increase the curb appeal of your house, potentially boosting its market value. Isn't that something worth considering?
In the end, proper planning and understanding of the cost structure can help you make an informed decision. Happy painting!
What Type of Solution Do You Need?
Zip Codes Served: 30032, 30303, 30305, 30306, 30307, 30308, 30309, 30310, 30311, 30312, 30313, 30314, 30315, 30316, 30317, 30318, 30319, 30324, 30326, 30327, 30331
Painting Quotes – Service Area