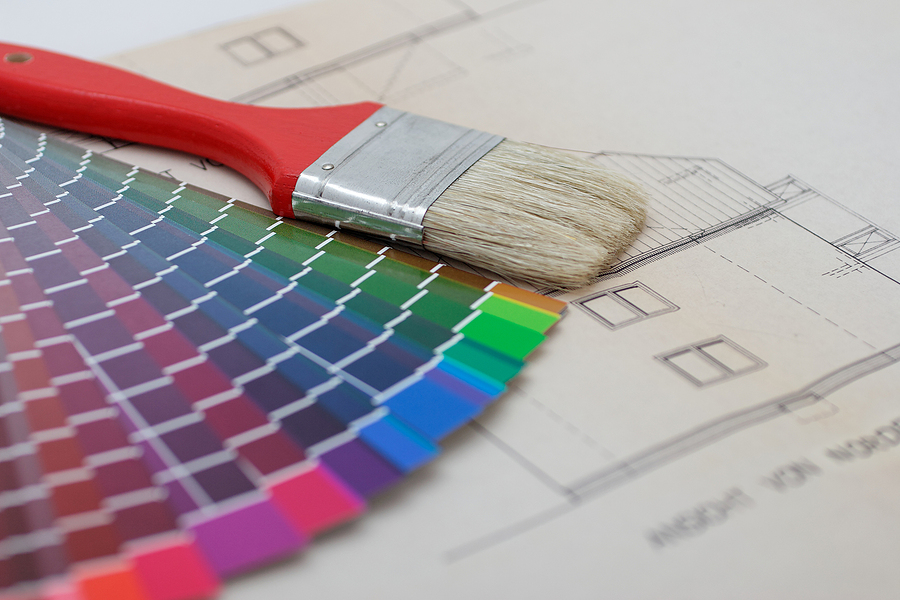 How Much Do Painters Cost in Baltimore, MD? | House And Office Painting Calculator
Be it residential or commercial painting, depending on the type of job, people in Baltimore will pay between $2.23 – $4.87 per square foot to hire a professional painting company. Alarming, but true, 80% of homeowners who do not compare at least two quotes will overpay.
Use this tool from Best Painting Estimates to find out how much it will cost to have your house or office painted in Baltimore Maryland.
TYPES OF PAINTING
Finding a quality painting company in your area takes as little as 30 seconds. Simply answer a small set of questions and we will connect you with local painting companies in your area.
How Much Does House Painting Cost in Baltimore, MD?
In Baltimore, you're going to be looking to pay between $2.75 – $4.84 per square foot to paint a house.
800 Sq Ft House – Cost $2,673 – $2,902
1000 Sq Ft House – Cost $3,378 – $3,713
1500 Sq Ft House – Cost $5,005 – $5,287
2000 Sq Ft House – Cost $6,500 – $7,601
2500 Sq Ft House – Cost $7,100 – $8,793
3000 Sq Ft House – Cost $7,354 – $9,865
How Much Does Commercial Painting Cost in Baltimore?
In Baltimore, having your office or commercial building painted will cost somewhere between $2.95 – $5.54 per square foot to paint a house.
1000 Sq Ft Office – Cost $3,800 – $3,953
2000 Sq Ft Office – Cost $7,972 – $8,700
2500 Sq Ft Office – Cost $8,404 – $9,998
3000 Sq Ft Office – Cost $8,390 – $13,702
4000 Sq Ft Office – Cost $9,901 – $15,739
Find Painters in Baltimore, MD
Below is a list of painting contractors in Baltimore, MD. Reach out to them directly, or request to compare competitive quotes from 2-4 painting companies near you.
Hands On Painters
4503 Leeds Ave
Baltimore, MD 21229
CertaPro Painters of Baltimore Central, MD
1 Olympic Pl Ste. 900
Towson, MD 21204
Sheldon & Sons
707 Van Lill St
Baltimore, MD 21231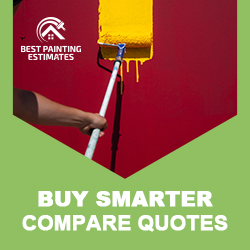 New Home Owners in Baltimore, Maryland
Baltimore is a historic city in Maryland with many attractions to offer. One of the most popular spots for tourists and locals alike is Fort McHenry, home of "The Star-Spangled Banner". There are also countless other activities to keep everyone busy.
The Ins and Outs of House Painting Costs in Baltimore, MD
Ever walked down a Baltimore street and marveled at the vibrant houses? The secret behind this aesthetic beauty isn't just an artistic eye, but a well-spent painting budget as well.
Understanding the Basics
First things first, house painting costs in Baltimore, MD, can vary. Why? Well, every house is unique, just like its owner! The size, condition, and material of your house are the primary factors affecting the cost. Typically, you might spend anywhere between $2,500 to $7,500 for an average-sized home in Baltimore. It's like finding the perfect pair of shoes – it's got to fit just right, right?
The Breakdown: Where Does Your Money Go?
Labor – This is where most of your budget goes. Professional painters in Baltimore are known for their skills and experience. They're like the seasoned chefs of the painting world, crafting a masterpiece with every stroke.
Paint – Quality matters here. It's like choosing between a home-cooked meal and fast food. Both fill your stomach, but one definitely tastes better and is healthier!
Preparation – This is the unseen hero of any painting job. Proper prep work ensures that your fresh coat of paint adheres well and lasts longer. It's like laying the foundation for a house – you want it to be solid!
Handy Tips for Your Painting Project
Get Multiple Quotes: It's always a good idea to get a few estimates before settling on a contractor. Think of it as taste-testing – you wouldn't buy a whole cake without trying a slice first, would you?
Consider the Weather: Baltimore weather can be unpredictable. It's best to plan your painting project during drier months. After all, rain and fresh paint don't mix well, just like oil and water!
Prioritize Quality: Choosing high-quality paint might be more expensive initially, but it will save you money in the long run. It's like investing in a quality piece of furniture – it may cost more upfront, but it lasts longer and looks better.
So, ready to give your home a fresh new look? Remember, a beautifully painted home isn't just about aesthetics. It's also about taking pride in your personal space. Happy painting!
What Type of Solution Do You Need?
Zip Codes Served: 21215, 21206, 21224, 21218, 21229, 21230, 21217, 21212, 21213, 21239, 21216, 21209, 21223, 21202, 21214, 21201, 21211, 21205, 21231, 21210, 21252, 21250, 21251, 21240
Painting Quotes – Service Area