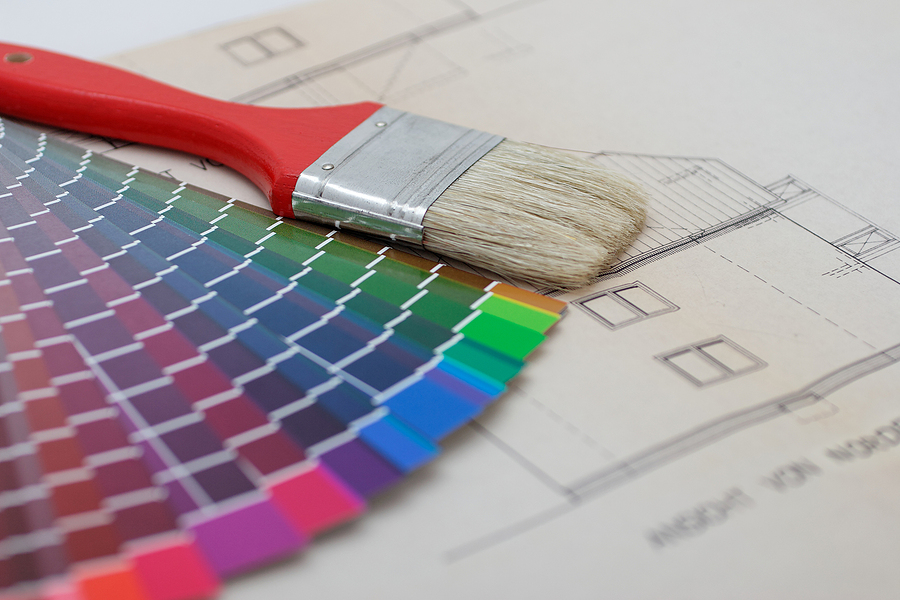 How Much Do Painters Cost in Birmingham, AL? | House And Office Painting Calculator
Be it residential or commercial painting, depending on the type of job, people in Birmingham will pay between $2.21 – $4.92 per square foot to hire a professional painting company. Alarming, but true, 80% of homeowners who do not compare at least two quotes will overpay.
Use this tool from Best Painting Estimates to find out how much it will cost to have your house or office painted in Birmingham Alabama.
TYPES OF PAINTING
Finding a quality painting company in your area takes as little as 30 seconds. Simply answer a small set of questions and we will connect you with local painting companies in your area.
How Much Does House Painting Cost in Birmingham, AL?
In Birmingham, you're going to be looking to pay between $2.83 – $4.85 per square foot to paint a house.
800 Sq Ft House – Cost $2,673 – $2,902
1000 Sq Ft House – Cost $3,378 – $3,714
1500 Sq Ft House – Cost $5,004 – $5,289
2000 Sq Ft House – Cost $6,500 – $7,604
2500 Sq Ft House – Cost $7,103 – $8,800
3000 Sq Ft House – Cost $7,349 – $9,860
How Much Does Commercial Painting Cost in Birmingham?
In Birmingham, having your office or commercial building painted will cost somewhere between $2.95 – $5.57 per square foot to paint a house.
1000 Sq Ft Office – Cost $3,800 – $3,951
2000 Sq Ft Office – Cost $7,975 – $8,708
2500 Sq Ft Office – Cost $8,405 – $9,999
3000 Sq Ft Office – Cost $8,394 – $13,709
4000 Sq Ft Office – Cost $9,902 – $15,745
Find Painters in Birmingham, AL
Below is a list of painting contractors in Birmingham, AL. Reach out to them directly, or request to compare competitive quotes from 2-4 painting companies near you.
The Painting Company of Birmingham
5151 Cahaba Valley Rd
Birmingham, AL 35242
Birmingham pro painters
1016 Stuart St
Homewood, AL 35209
Lighthouse Painting Co.
2809 Crescent Ave #15
Homewood, AL 35209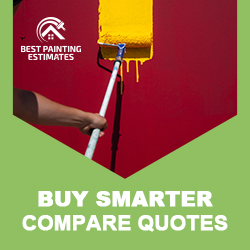 New Home Owners in Birmingham, Alabama
Birmingham is a bustling city in the north central region of Alabama. It's home to numerous companies, including steel plants and automotive factories that provide jobs for many people who live there and plenty of entertainment for everyone as well.
The Realities of House Painting Costs in Birmingham, AL
When you're considering painting your house in Birmingham, AL, there's more to think about than just the color palette. Cost is a key factor, and it's essential to understand its breakdown.
Material Costs
The first element that comes to mind when discussing house painting costs is materials. Paint, brushes, ladders, drop cloths, and more – they all add to the bill. Depending on the quality of paint you choose, a gallon can cost anywhere from $15 to $50, sometimes even more.
And don't forget: the larger the house, the more paint you'll need. It's not just about covering the walls, but also about the number of coats. A standard three-bedroom house might require up to 15 gallons of paint, even more, if you decide on multiple layers.
Labor Costs
Then there's the labor aspect. Unless you're planning to wield the brush yourself, you'll need to hire professionals. In Birmingham, you might expect to pay between $25 to $50 per hour for a professional painter.
So why would you pay more for a professional painter? Quality, speed, and peace of mind. They know the tricks of the trade, how to avoid drips, how to create clean lines, and they can get the job done in a fraction of the time it would take you to do it yourself.
Making It Worthwhile: Value Beyond the Cost
But let's not lose sight of the bigger picture. A fresh coat of paint is more than just an expense—it's an investment. A well-executed paint job can dramatically increase your home's curb appeal, and by extension, its resale value. Did you know that certain colors can even boost your property's value by a few thousands?
And remember, there's something priceless about loving where you live. A new paint job can rejuvenate your space, giving you a fresh start, and a new perspective. So when you're calculating the cost, don't forget to factor in the joy that comes with a home makeover.
Isn't it amazing what a little color can do?
What Type of Solution Do You Need?
Zip Codes Served: 35061, 35064, 35068, 35094, 35117, 35126, 35127, 35203, 35204, 35205, 35206, 35207, 35208, 35209, 35210, 35212, 35213, 35215, 35217, 35218, 35221, 35222, 35223, 35228, 35233, 35234, 35235, 35242, 35243, 35254
Painting Quotes – Service Area