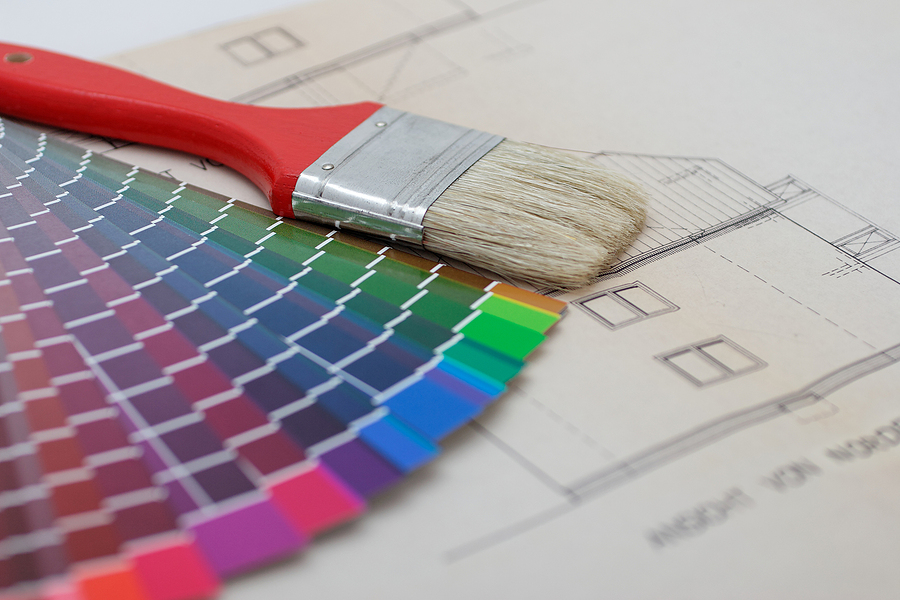 How Much Do Painters Cost in Boston, MA? | House And Office Painting Calculator
Be it residential or commercial painting, depending on the type of job, people in Boston, MA will pay between $2.21 – $4.89 per square foot to hire a professional painting company. Alarming, but true, 80% of homeowners who do not compare at least two quotes will overpay.
Use this tool from Best Painting Estimates to find out how much it will cost to have your house or office painted in Boston, Massachusetts.
TYPES OF PAINTING
Finding a quality painting company in your area takes as little as 30 seconds. Simply answer a small set of questions and we will connect you with local painting companies in your area.
How Much Does House Painting Cost in Boston, MA?
In Boston, you're going to be looking to pay between $2.75 – $4.87 per square foot to paint a house.
800 Sq Ft House – Cost $2,672 – $2,900
1000 Sq Ft House – Cost $3,375 – $3,713
1500 Sq Ft House – Cost $5,004 – $5,285
2000 Sq Ft House – Cost $6,502 – $7,601
2500 Sq Ft House – Cost $7,100 – $8,794
3000 Sq Ft House – Cost $7,352 – $9,865
How Much Does Commercial Painting Cost in Boston?
In Boston, having your office or commercial building painted will cost somewhere between $2.94 – $5.59 per square foot to paint a house.
1000 Sq Ft Office – Cost $3,800 – $3,957
2000 Sq Ft Office – Cost $7,978 – $8,700
2500 Sq Ft Office – Cost $8,405 – $9,995
3000 Sq Ft Office – Cost $8,394 – $13,702
4000 Sq Ft Office – Cost $9,900 – $15,739
Find Painters in Boston, MA
Below is a list of painting contractors in Boston, MA. Reach out to them directly, or request to compare competitive quotes from 2-4 painting companies near you.
Idea Painting Company
198 Tremont St #250
Boston, MA 02116
CertaPro Painters of Boston, MA
1660 Soldiers Field Rd Suite 200
Brighton, MA 02135
Proline Painting Services Inc.
One Boston Place, Suite 2600
Boston, MA 02108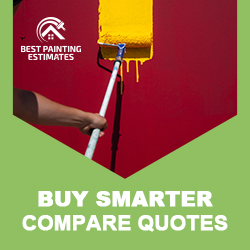 New Home Owners in Boston, Massachusetts
Boston, Massachusetts is the capital of New England and home to many great historic sites. With such a large population (over 675 thousand people!) living here makes this city very active – there always seems like something going on at any given time.
House Painting Costs in Boston, MA: A Comprehensive Guide
Isn't it amazing how a fresh coat of paint can completely transform your home? In Boston, MA, house painting is an essential aspect of home improvement. But let's be frank: while the results can be visually stunning, it's critical to understand the costs involved.
Breaking Down the Costs
On average, professional house painting in Boston can range from $2,700 to $10,000. The price varies based on factors like the size of your house, the type of paint used, and the complexity of the job. But why such a broad range, you might ask?
Size of the house: The larger the house, the more paint it needs, and thus, the higher the cost. For instance, painting a 2,500-square-foot house can cost between $7,500 and $10,000!
Type of paint: The quality of the paint directly impacts the cost. High-quality paint not only looks better but also lasts longer. However, it can cost up to twice as much as its lower-quality counterparts.
Complexity of the job: Factors like the number of stories, the condition of the walls, and intricate architectural details can add to the complexity of the job, driving up costs.
Why Invest in Professional House Painting?
Sure, DIY painting can save you some bucks upfront, but have you considered the long-term implications? Here's why it might be worth spending a little extra on professional services:
Quality: Professionals use high-quality paints and have the right tools to ensure a uniform and lasting finish.
Time-saving: Painting a house can be a time-consuming task. Hiring a professional allows you to focus on other essential tasks.
Safety: Professionals are trained to handle risks associated with painting tall structures and dealing with potentially harmful substances.
So, is the cost of professional house painting in Boston, MA worth it? Given the combination of expertise, safety, and high-quality finish, the answer seems to be a resounding yes! But remember, it's important to compare quotes and check reviews before making a decision. After all, your home deserves the best, doesn't it?
What Type of Solution Do You Need?
Zip Codes Served: 02108, 02109, 02110, 02111, 02113, 02114, 02115, 02116, 02118, 02119, 02120, 02121, 02122, 02124, 02125, 02126, 02127, 02128, 02129, 02130
Painting Quotes – Service Area