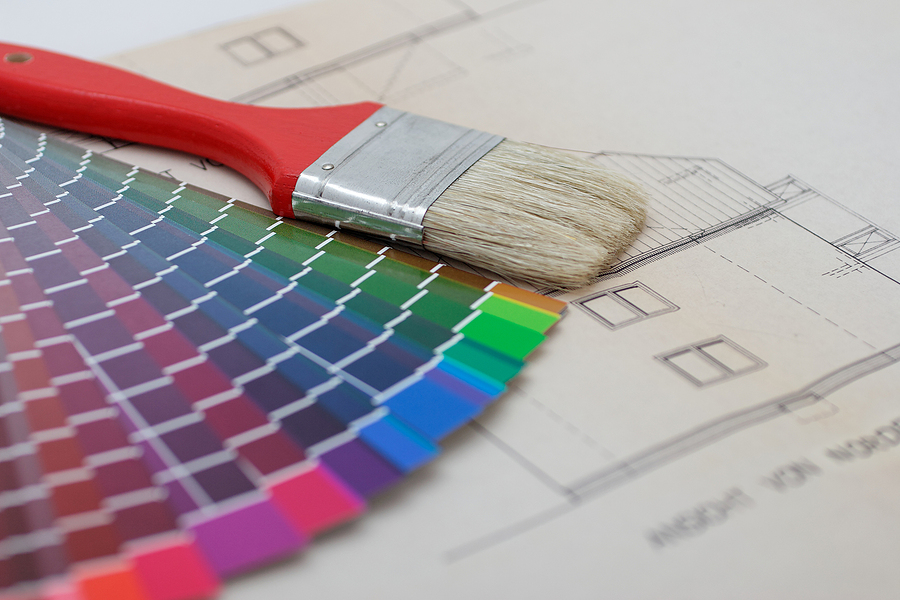 How Much Do Painters Cost in Carrollton, TX? | House And Office Painting Calculator
Be it residential or commercial painting, depending on the type of job, people in Carrollton will pay between $2.24 – $4.85 per square foot to hire a professional painting company. Alarming, but true, 80% of homeowners who do not compare at least two quotes will overpay.
Use this tool from Best Painting Estimates to find out how much it will cost to have your house or office painted in Carrollton Texas.
TYPES OF PAINTING
Finding a quality painting company in your area takes as little as 30 seconds. Simply answer a small set of questions and we will connect you with local painting companies in your area.
How Much Does House Painting Cost in Carrollton, TX?
In Carrollton, you're going to be looking to pay between $2.74 – $4.84 per square foot to paint a house.
800 Sq Ft House – Cost $2,673 – $2,903
1000 Sq Ft House – Cost $3,378 – $3,710
1500 Sq Ft House – Cost $5,004 – $5,287
2000 Sq Ft House – Cost $6,500 – $7,601
2500 Sq Ft House – Cost $7,100 – $8,792
3000 Sq Ft House – Cost $7,352 – $9,860
How Much Does Commercial Painting Cost in Carrollton?
In Carrollton, having your office or commercial building painted will cost somewhere between $2.95 – $5.57 per square foot to paint a house.
1000 Sq Ft Office – Cost $3,800 – $3,954
2000 Sq Ft Office – Cost $7,970 – $8,703
2500 Sq Ft Office – Cost $8,408 – $9,999
3000 Sq Ft Office – Cost $8,390 – $13,705
4000 Sq Ft Office – Cost $9,900 – $15,737
Find Painters in Carrollton, TX
Below is a list of painting contractors in Carrollton, TX. Reach out to them directly, or request to compare competitive quotes from 2-4 painting companies near you.
Southern Painting – Carrollton/Farmers Branch
2400 E Hebron Pkwy Ste. A
Carrollton, TX 75010
Prominence Painting and Remodeling
2257 Reagan Blvd
Carrollton, TX 75006
CertaPro Painters of Lewisville/Flower Mound, TX
1911 Old Denton Rd C
Carrollton, TX 75006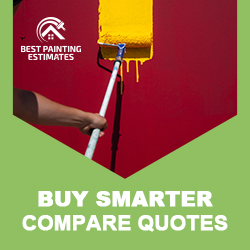 New Home Owners in Carrollton, Texas
Carrollton is a city in the Metroplex of Dallas, Denton, and Collin counties. As Texas' 23rd most populous metropolis with an estimated population count of 133 thousand people, it's no wonder that this city has so much history along with something for everyone to enjoy.
Understanding House Painting Costs in Carrollton, TX
One thing you'll quickly realize when planning a home improvement project is that costs can vary widely. House painting in Carrollton, TX is no exception. So, let's dive into the typical costs and factors influencing them, shall we?
Breaking Down the Costs
Most contractors calculate painting costs based on square footage. In Carrollton, TX, the average cost ranges from $2 to $6 per square foot. This wide range is due to factors such as the type of paint used, the complexity of the job, and the condition of your home's exterior.
For instance, if you choose premium paint, it will cost more than a basic one. But here's the kicker – the durability and longevity of premium paints often make them more cost-effective in the long run. As they say, you get what you pay for, right?
Factors Influencing Costs
Let's talk about a few factors that can bump up your house painting costs:
Preparation Work: Your home's exterior condition plays a significant role in cost determination. If your home needs extensive prep work, like scraping off old paint or repairing cracks, it will drive up the costs.
Complexity of the Job: Painting a two-story house or a home with intricate architectural details will be more expensive. Imagine painting a delicate Victorian trim – it's like threading a needle compared to a straightforward ranch-style home!
Labor Costs: Painting is a labor-intensive task. The more time and personnel required, the higher the labor costs.
So, while it may be tempting to simply choose the contractor with the lowest quote, remember this: Quality, durability, and attention to detail often come at a slightly higher price. But isn't your home worth it?
Remember to do your due diligence, request quotes from multiple contractors, and choose wisely. After all, a well-painted home is more than just aesthetically pleasing – it's an investment in your home's future!
What Type of Solution Do You Need?
Zip Codes Served: 75007, 75006, 75010
Painting Quotes – Service Area