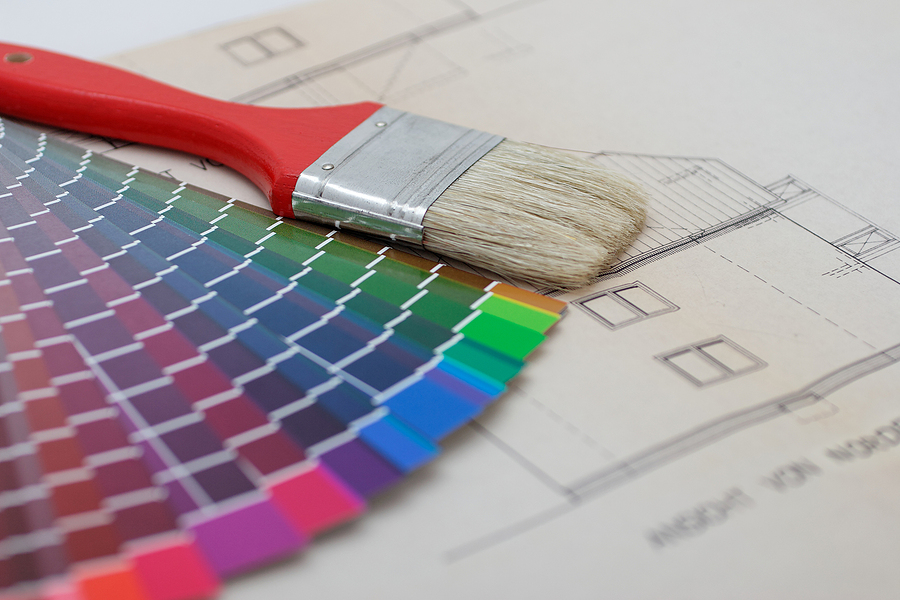 How Much Do Painters Cost in Chula Vista, CA? | House And Office Painting Calculator
Be it residential or commercial painting, depending on the type of job, people in Chula Vista will pay between $2.25 – $4.89 per square foot to hire a professional painting company. Alarming, but true, 80% of homeowners who do not compare at least two quotes will overpay.
Use this tool from Best Painting Estimates to find out how much it will cost to have your house or office painted in Chula Vista California.
TYPES OF PAINTING
Finding a quality painting company in your area takes as little as 30 seconds. Simply answer a small set of questions and we will connect you with local painting companies in your area.
How Much Does House Painting Cost in Chula Vista, CA?
In Chula Vista, you're going to be looking to pay between $2.79 – $4.84 per square foot to paint a house.
800 Sq Ft House – Cost $2,673 – $2,900
1000 Sq Ft House – Cost $3,379 – $3,713
1500 Sq Ft House – Cost $5,002 – $5,287
2000 Sq Ft House – Cost $6,504 – $7,607
2500 Sq Ft House – Cost $7,100 – $8,798
3000 Sq Ft House – Cost $7,352 – $9,860
How Much Does Commercial Painting Cost in Chula Vista?
In Chula Vista, having your office or commercial building painted will cost somewhere between $2.92 – $5.54 per square foot to paint a house.
1000 Sq Ft Office – Cost $3,800 – $3,954
2000 Sq Ft Office – Cost $7,975 – $8,702
2500 Sq Ft Office – Cost $8,409 – $9,998
3000 Sq Ft Office – Cost $8,390 – $13,705
4000 Sq Ft Office – Cost $9,904 – $15,741
Find Painters in Chula Vista, CA
Below is a list of painting contractors in Chula Vista, CA. Reach out to them directly, or request to compare competitive quotes from 2-4 painting companies near you.
Montgomery Paint Contracting
719 Melrose Ave
Chula Vista, CA 91910
Gaskill Painting Co
717 San Angelo Pl
Chula Vista, CA 91914
Lifetime Custom Painting
105 W 35th St Suite B
National City, CA 91950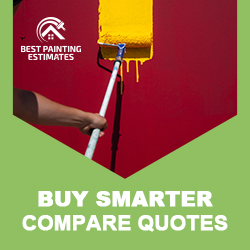 New Home Owners in Chula Vista, California
Chula Vista is a bustling city in Southern California that has seen an increase in population since the 2010 census. The population has grown to over 275,000 people. With everything, this city has to offer it's no wonder it's continuously growing.
House Painting Costs in Chula Vista, CA
There's something undeniably appealing about a newly painted house, isn't there? It can breathe new life into any property, making it the talk of the neighborhood. But what does it cost to paint a house in Chula Vista, CA?
To give you a ballpark estimate, the average cost ranges from $2,800 to $4,000 for exterior painting of a small to medium-sized house. However, remember that numerous factors can affect the final price. Now, let's break it down, shall we?
Factors Influencing House Painting Costs
Size of the House: As you might guess, the bigger the house, the more it will cost to paint. A larger surface area means more paint, more materials, and more labor hours. It's simple math, right?
Condition of the Walls: Are your walls in good shape or do they look like a relic from an archaeological dig? If the latter, you'll need to shell out extra for repairs before the painting even begins.
Type of Paint: High-quality paints are more expensive but they also last longer. You could go with a cheaper brand, but you might find yourself repainting sooner than you'd like. It's a bit like buying a car, isn't it? Pay now or pay later!
Labor Rates: Labor costs can vary significantly based on the complexity of the job and the expertise of the painter. Remember, you want someone who will do a good job, not just a quick job.
Helpful Suggestions for House Painting
Now that we've discussed the nuts and bolts of house painting costs, here are a few suggestions to get the most bang for your buck:
Get Multiple Estimates: Don't just settle for the first estimate you get. Talk to multiple contractors, compare their quotes, and make an informed decision.
Do Some Prep Work Yourself: If you're up for it, doing some of the prep work yourself (like moving furniture or doing minor repairs) can save you a few bucks.
Plan Ahead: Planning your painting project during the off-season might help you snag a discount as many contractors lower their rates during slow periods.
In conclusion, while house painting can be a significant investment, it's also an investment in your home's future. After all, who doesn't love the look of a fresh, vibrant home in the heart of Chula Vista, CA?
What Type of Solution Do You Need?
Zip Codes Served: 91911, 91910, 91913, 91915, 91914
Painting Quotes – Service Area