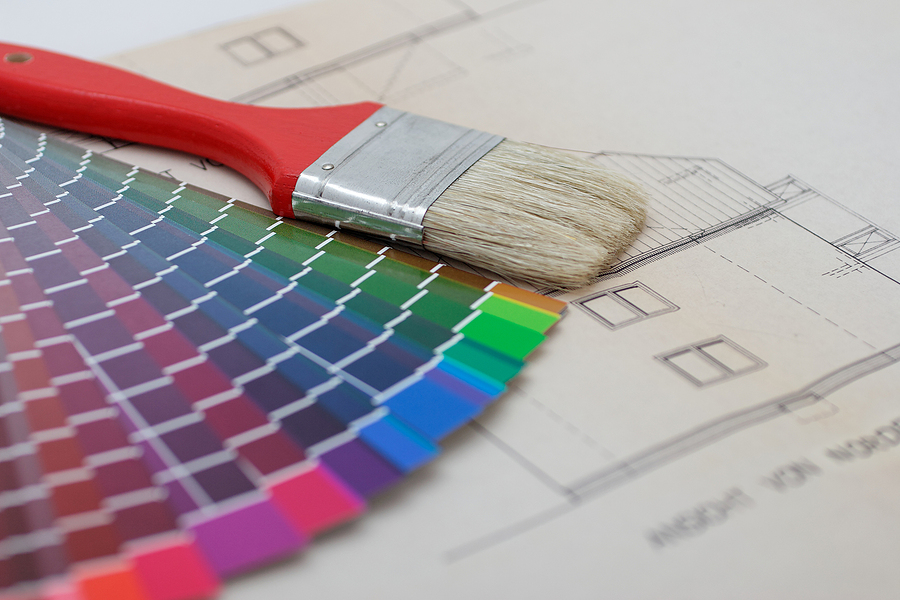 How Much Do Painters Cost in Dallas, TX? | House And Office Painting Calculator
Be it residential or commercial painting, depending on the type of job, people in Dallas will pay between $2.24 – $4.87 per square foot to hire a professional painting company. Alarming, but true, 80% of homeowners who do not compare at least two quotes will overpay.
Use this tool from Best Painting Estimates to find out how much it will cost to have your house or office painted in Dallas Texas.
TYPES OF PAINTING
Finding a quality painting company in your area takes as little as 30 seconds. Simply answer a small set of questions and we will connect you with local painting companies in your area.
How Much Does House Painting Cost in Dallas, TX?
In Dallas, you're going to be looking to pay between $2.75 – $4.88 per square foot to paint a house.
800 Sq Ft House – Cost $2,673 – $2,903
1000 Sq Ft House – Cost $3,379 – $3,710
1500 Sq Ft House – Cost $5,005 – $5,287
2000 Sq Ft House – Cost $6,500 – $7,601
2500 Sq Ft House – Cost $7,100 – $8,792
3000 Sq Ft House – Cost $7,350 – $9,861
How Much Does Commercial Painting Cost in Dallas?
In Dallas, having your office or commercial building painted will cost somewhere between $2.93 – $5.57 per square foot to paint a house.
1000 Sq Ft Office – Cost $3,801 – $3,954
2000 Sq Ft Office – Cost $7,974 – $8,704
2500 Sq Ft Office – Cost $8,405 – $9,996
3000 Sq Ft Office – Cost $8,397 – $13,702
4000 Sq Ft Office – Cost $9,900 – $15,737
Find Painters in Dallas, TX
Below is a list of painting contractors in Dallas, TX. Reach out to them directly, or request to compare competitive quotes from 2-4 painting companies near you.
Big Al's Painting
4611 Langland Rd Suite 104
Dallas, TX 75244
DFW Painting
15150 Preston Rd suite 300
Dallas, TX 75248
Crest Painting
3419 Westminster Ave Ste 374G
Dallas, TX 75205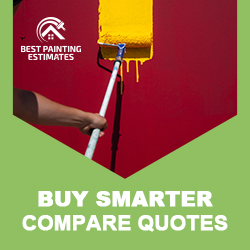 New Home Owners in Dallas, Texas
Dallas, the City of Arts and Sciences. With over many amazing museums within its borders alone. Dallas has never failed to amaze visitors with their diverse collections. The modern metropolis's downtown area houses one such historical landmark as well.
House Painting Costs in Dallas, TX: An Enthusiast's Guide
If you've ever wondered, "How much does it cost to paint a house in Dallas, TX?", you're not alone. Many homeowners have been in your shoes, and it can be a daunting task to budget for such an important home improvement project.
Understanding the Basics of House Painting Costs
Firstly, it's important to grasp the basics. House painting is more than just buying cans of paint and brushes. You'll need to consider various factors such as the size of your house, the type of paint you choose, whether or not you need primer, and the labor costs if you're hiring a professional painting contractor.
For instance, a typical 2,500-square-foot house in Dallas might cost anywhere between $7,500 to $10,000 to paint, including both labor and materials. Sounds expensive, doesn't it? But remember, this is not a task you undertake often – typically, a good paint job should last you anywhere from 5 to 10 years.
Why the Costs?
Now, you might be asking yourself, "Why such a wide range in costs?" That's a great question. The cost can vary depending on the complexity of the job and the quality of the paint. Higher-end paints can cost up to twice as much as budget options, but they often offer better coverage and longevity.
Also, if your house needs significant prep work like scraping off old paint or repairing drywall, this can add to the cost. But don't skimp on this – a thorough prep job can make your new paint job look better and last longer!
Ways to Save on House Painting
Wondering how to save some dollars on your painting project? Well, consider painting during the off-peak season. Many contractors offer discounts during the winter months. Additionally, doing some of the prep work yourself can also save you some money.
Remember, while the initial cost may seem high, a quality paint job is an investment that can enhance the value and curb appeal of your home. So, if you're ready to refresh the look of your house, start planning your painting project today!
What Type of Solution Do You Need?
Zip Codes Served: 75001, 75006, 75007, 75019, 75032, 75039, 75041, 75043, 75050, 75051, 75052, 75060, 75061, 75062, 75063, 75075, 75080, 75081, 75087
Painting Quotes – Service Area