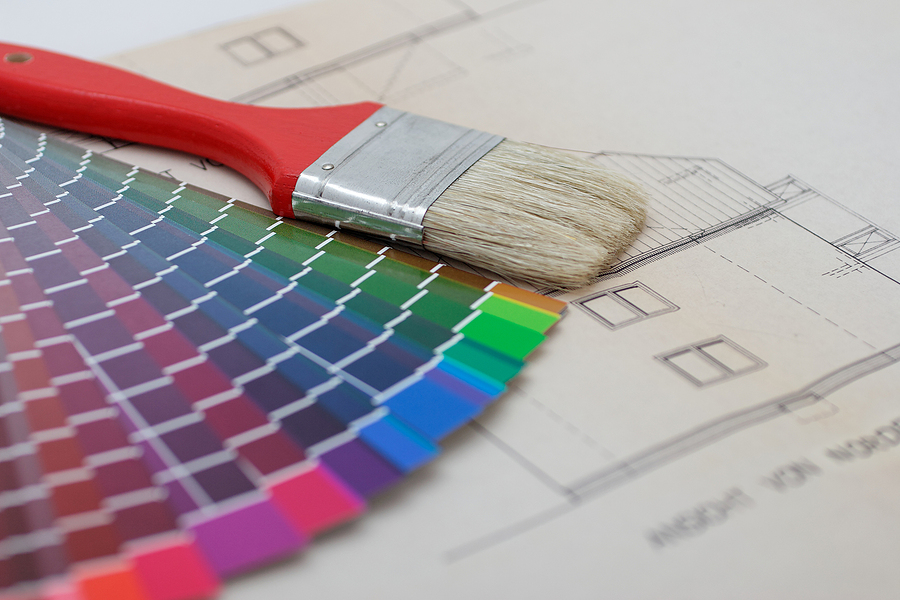 How Much Do Painters Cost in Delaware? | House And Office Painting Calculator
Be it residential or commercial painting, depending on the type of job, people in Delaware will pay between $2.19 – $4.85 per square foot to hire a professional painting company. Alarming, but true, 80% of homeowners who do not compare at least two quotes will overpay.
Use this tool from Best Painting Estimates to find out how much it will cost to have your house or office painted in Delaware.
TYPES OF PAINTING
Finding a quality painting company in your area takes as little as 30 seconds. Simply answer a small set of questions and we will connect you with local painting companies in your area.
How Much Does House Painting Cost in Delaware?
In Delaware, you're going to be looking to pay between $2.74 – $4.83 per square foot to paint a house.
800 Sq Ft House – Cost $2,672 – $2,904
1000 Sq Ft House – Cost $3,379 – $3,709
1500 Sq Ft House – Cost $5,005 – $5,287
2000 Sq Ft House – Cost $6,500 – $7,605
2500 Sq Ft House – Cost $7,103 – $8,792
3000 Sq Ft House – Cost $7,349 – $9,857
How Much Does Commercial Painting Cost in Delaware?
In Delaware, having your office or commercial building painted will cost somewhere between $2.90 – $5.52 per square foot to paint a house.
1000 Sq Ft Office – Cost $3,799 – $3,953
2000 Sq Ft Office – Cost $7,970 – $8,701
2500 Sq Ft Office – Cost $8,408 – $9,995
3000 Sq Ft Office – Cost $8,389 – $13,702
4000 Sq Ft Office – Cost $9,905 – $15,734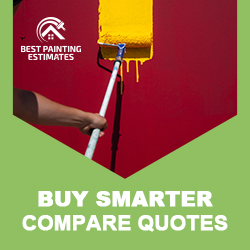 Get Painting Quotes in These Delaware Cities and More:
Wilmington, DE; Dover, DE; Newark; DE; Middletown, DE
Find Painters in Delaware
Below is a list of painting contractors in Delaware. Reach out to them directly, or request to compare competitive quotes from 2-4 painting companies near you.
Hamilton Forrest Contracting
411 Oceanwind Rd
Bear, DE 19701
Three B's Painting Contractors Inc.
4270 Highway One
Rehoboth Beach, DE 19971
AndreiS Painting & Remodeling LLC
Rehoboth Beach, DE 19971
Charlie's Painting Service
2107 Pleasant Valley Rd
Newark, DE 19702
Austin's Painting Service
7360 Pearsons Corner Rd
Dover, DE 19904
What Type of Solution Do You Need?
Understanding House Painting Costs in Delaware
As someone who's had my fair share of experience in the home improvement scene, I can tell you that calculating the cost of house painting isn't as straightforward as you might think. Factors such as the size of your house, the type of paint you choose, and even the time of year can significantly impact the overall cost.
Size Matters
First and foremost, the size of your house plays a critical role in determining the cost of painting. On average, painting a 2,500-square-foot house in Delaware can set you back anywhere between $7,500 and $10,000. Keep in mind, this is a ballpark figure and actual costs can vary.
Why such a wide range? Well, every house is unique. For instance, a two-story house will typically cost more to paint than a single-story house due to the added complexity and time required.
The Paint Quality Factor
Quality matters, especially when it comes to painting. High-quality paints not only look better and last longer but can also protect your home's exterior from the harsh Delaware climate. However, they do come with a higher price tag.
Consider this: a gallon of high-quality paint could cost between $30 to $50, while mid-range paints might cost around $20 to $30. You might feel tempted to go for the cheaper option, but remember, the longevity and appearance of high-quality paint often make it worth the extra cost in the long run.
Timing is Key
Did you know that the time of year can also affect the cost of your house painting project? Summer and spring are the busiest seasons for painters in Delaware, and the increased demand can sometimes lead to higher prices. If you're looking to save some bucks, consider scheduling your painting project during the off-peak seasons.
In conclusion, understanding these key factors can go a long way in helping you estimate the cost of painting your house in Delaware. So, before you dive into your next painting project, remember to consider the size of your house, the quality of the paint, and the time of year. It'll save you from any unwelcome surprises and ensure you get the best value for your money.
Delaware Zip Codes Where We Provide Professional Painting Services
19701, 19930, 19931, 19933, 19934, 19936, 19703, 19938, 19939, 19706, 19940, 19904, 19901, 19902, 19941, 19943, 19944, 19945, 19946, 19947, 19950, 19951, 19952, 19953, 19707, 19954, 19955, 19956, 19958, 19960, 19962, 19964, 19709, 19963, 19966, 19967, 19968, 19710, 19720, 19702, 19711, 19713, 19717, 19716, 19970, 19730, 19731, 19971, 19732, 19733, 19973, 19975, 19977, 19734, 19979, 19808, 19805, 19810, 19802, 19803, 19804, 19801, 19809, 19806, 19807, 19735, 19736
Painting Quotes – Service Area