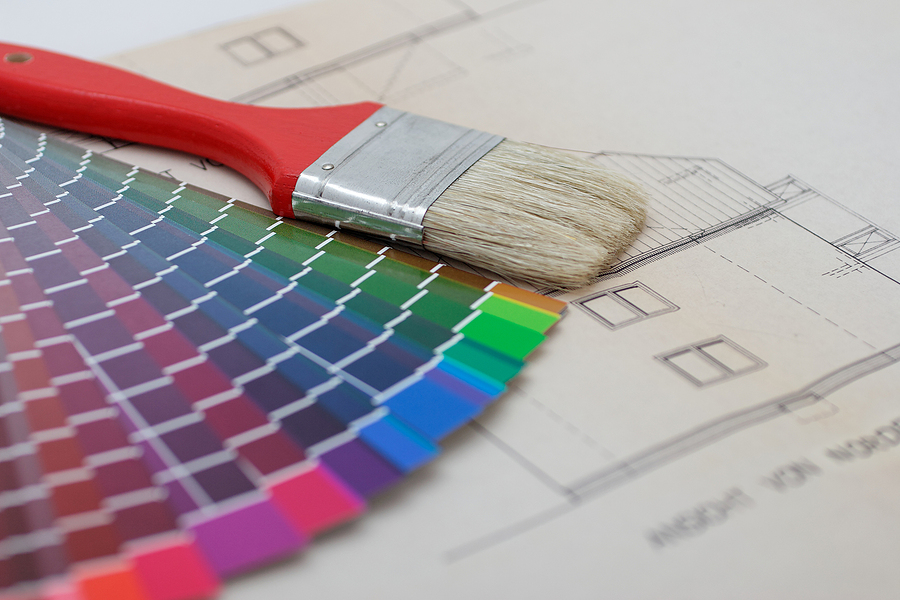 How Much Do Painters Cost in Denton, TX? | House And Office Painting Calculator
Be it residential or commercial painting, depending on the type of job, people in Denton will pay between $2.23 – $4.85per square foot to hire a professional painting company. Alarming, but true, 80% of homeowners who do not compare at least two quotes will overpay.
Use this tool from Best Painting Estimates to find out how much it will cost to have your house or office painted in Denton, TX.
TYPES OF PAINTING
Finding a quality painting company in your area takes as little as 30 seconds. Simply answer a small set of questions and we will connect you with local painting companies in your area.
How Much Does House Painting Cost in Denton, TX?
In Denton, TX, you're going to be looking to pay between $2.81 – $4.88 per square foot to paint a house.
800 Sq Ft House – Cost $2,672 – $2,900
1000 Sq Ft House – Cost $3,379 – $3,713
1500 Sq Ft House – Cost $5,005 – $5,289
2000 Sq Ft House – Cost $6,500 – $7,601
2500 Sq Ft House – Cost $7,102 – $8,795
3000 Sq Ft House – Cost $7,350 – $9,861
How Much Does Commercial Painting Cost in Denton?
In Denton, having your office or commercial building painted will cost somewhere between $2.95 – $5.54 per square foot to paint a house.
1000 Sq Ft Office – Cost $3,800 – $3,950
2000 Sq Ft Office – Cost $7,970 – $8,703
2500 Sq Ft Office – Cost $8,404 – $9,999
3000 Sq Ft Office – Cost $8,390 – $13,707
4000 Sq Ft Office – Cost $9,902 – $15,738
Find Painters in Denton, TX
Below is a list of painting contractors in Denton, TX. Reach out to them directly, or request to compare competitive quotes from 2-4 painting companies near you.
Spray Tex Painting
1332 Teasley Ln Suite 239
Denton, TX 76205
Fresh Coat Painters of Denton
608 E Hickory St Suite 128
Denton, TX 76205
Willow Painting Company
3601 Granada Trail
Denton, TX 76205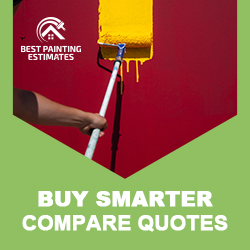 New Home Owners in Denton, Texas
Denton is a small city in Texas that has plenty of history. The Denton County Courthouse-on-the Square Museum provides an unparalleled look into the town's past. There are also plenty of outdoor activities to explore in this beautiful city such as fishing and hiking.
House Painting Costs in Denton, TX: A Comprehensive Guide
When it comes to house painting in Denton, TX, it's crucial to understand the typical costs involved. It's not just about slapping on a coat of paint – it's a detailed process that requires professional expertise and quality materials.
Estimating the Cost
Typically, the cost can range anywhere from $2,500 to $5,500 for an average-sized home. Several factors can influence this price:
Size of the house: Larger homes require more paint and labor, increasing the overall cost.
Type of paint: Higher quality paints last longer and give a better finish, but they come at a higher price.
Preparation work: Does the exterior need power washing? Are there any repairs needed? These tasks add to the cost.
I can't emphasize enough how important it is to get multiple quotes and understand what's included in each one.
Why Invest in Professional House Painting?
But why invest in professional painting, you ask? Well, a fresh coat of paint can drastically increase your home's curb appeal and even boost its resale value. Plus, professional painters know how to properly prep the house, apply the paint, and clean up afterward, ensuring a high-quality finish that lasts for years.
So, is house painting in Denton, TX a worthy investment? Absolutely! Just remember to budget wisely and choose your painting contractor with care.
What Type of Solution Do You Need?
Zip Codes Served: 76210, 76201, 76209, 76208, 76205, 76207
Painting Quotes – Service Area