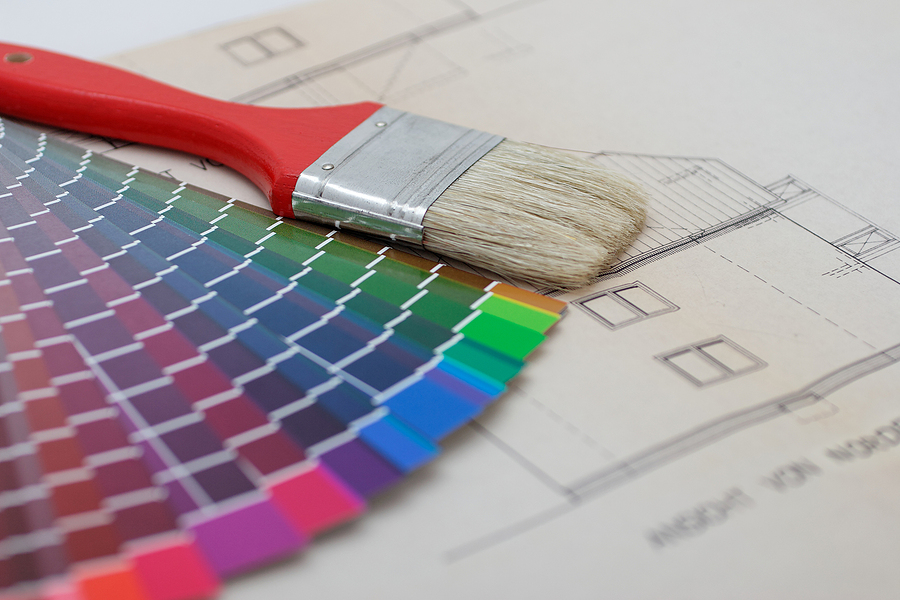 How Much Do Painters Cost in Denver, CO? | House And Office Painting Calculator
Be it residential or commercial painting, depending on the type of job, people in Denver will pay between $2.23 – $4.87 per square foot to hire a professional painting company. Alarming, but true, 80% of homeowners who do not compare at least two quotes will overpay.
Use this tool from Best Painting Estimates to find out how much it will cost to have your house or office painted in Denver Colorado.
TYPES OF PAINTING
Finding a quality painting company in your area takes as little as 30 seconds. Simply answer a small set of questions and we will connect you with local painting companies in your area.
How Much Does House Painting Cost in Denver, CO?
In Denver, you're going to be looking to pay between $2.75 – $4.83 per square foot to paint a house.
800 Sq Ft House – Cost $2,673 – $2,899
1000 Sq Ft House – Cost $3,383 – $3,710
1500 Sq Ft House – Cost $5,004 – $5,292
2000 Sq Ft House – Cost $6,504– $7,604
2500 Sq Ft House – Cost $7,103 – $8,794
3000 Sq Ft House – Cost $7,354 – $9,860
How Much Does Commercial Painting Cost in Denver?
In Denver, having your office or commercial building painted will cost somewhere between $2.92 – $5.57 per square foot to paint a house.
1000 Sq Ft Office – Cost $3,800 – $3,950
2000 Sq Ft Office – Cost $7,970 – $8,705
2500 Sq Ft Office – Cost $8,405 – $9,999
3000 Sq Ft Office – Cost $8,395 – $13,709
4000 Sq Ft Office – Cost $9,910 – $15,739
Find Painters in Denver, CO
Below is a list of painting contractors in Denver, CO. Reach out to them directly, or request to compare competitive quotes from 2-4 painting companies near you.
CertaPro Painters of Denver, CO
1201 S Parker Rd #104
Denver, CO 80231
Imperial Painters
5250 Cherry Creek S Dr
Denver, CO 80246
Vivax Pros
1050 Yuma St
Denver, CO 80204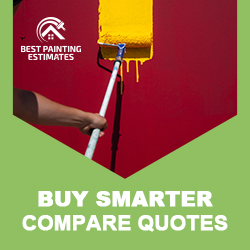 New Home Owners in Denver, Colorado
Denver, Colorado's capital and home to some of America's most iconic buildings from the Old West era like Larimer Square which houses landmark 19th-century architecture. The city also has museums that cover various topics such as art or history and so much more.
Understanding House Painting Costs in Denver, CO
The cost of painting a house in Denver can feel like a maze of numbers. However, with some insider knowledge, you can navigate this maze with ease. Here's the inside scoop!
Factors Influencing the Costs
The first thing to understand is that house painting costs are not set in stone. They're influenced by several factors, like the size of the house, the type of paint used, and the complexity of the job.
Size of the House: It's simple – the bigger the house, the more paint is needed, and the higher the cost. A three-bedroom house will naturally cost more to paint than a studio apartment.
Type of Paint: High-quality paints will give you a long-lasting finish, but they come at a premium price. On the other hand, cheaper paints might require more coats or frequent repainting, which might add to the long-term cost.
Complexity of the Job: The more detailed the work, the higher the cost. Painting a house with intricate moldings or multiple colors is more labor-intensive and hence, costs more.
A Rough Estimate
But what does this mean in terms of actual dollars? Well, in Denver, the average cost of painting a house ranges between $2,500 to $10,000. However, this is a ballpark figure, and the actual cost can vary based on the factors mentioned above.
Why such a wide range, you ask? Consider this – painting a 1,500 sq. ft. house with high-quality paint might cost around $5,000. But add in some complex detailing and the cost could easily climb to $7,000.
So, when planning your painting project, remember to factor in these variables. Make informed decisions, and you'll find that navigating the house painting costs in Denver, CO isn't as daunting as it first seems. After all, isn't it exciting to give your house a fresh, new look?
What Type of Solution Do You Need?
Zip Codes Served: 80012, 80014, 80110, 80111, 80123, 80202, 80203
Painting Quotes – Service Area