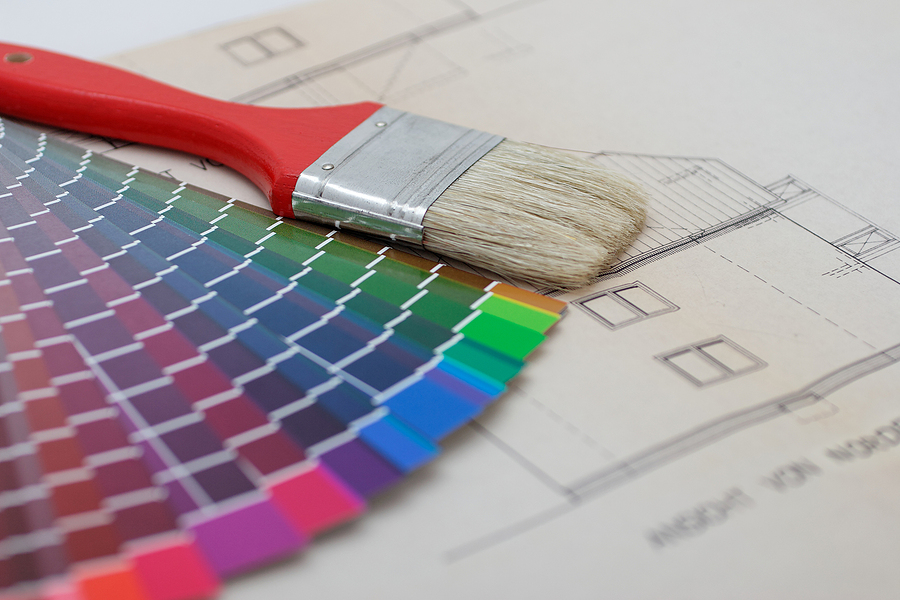 How Much Do Painters Cost in Detroit, MI? | House And Office Painting Calculator
Be it residential or commercial painting, depending on the type of job, people in Detroit will pay between $2.20 – $4.83 per square foot to hire a professional painting company. Alarming, but true, 80% of homeowners who do not compare at least two quotes will overpay.
Use this tool from Best Painting Estimates to find out how much it will cost to have your house or office painted in Detroit, MI.
TYPES OF PAINTING
Finding a quality painting company in your area takes as little as 30 seconds. Simply answer a small set of questions and we will connect you with local painting companies in your area.
How Much Does House Painting Cost in Detroit, MI?
In Detroit, MI, you're going to be looking to pay between $2.75 – $4.88 per square foot to paint a house.
800 Sq Ft House – Cost $2,672 – $2,900
1000 Sq Ft House – Cost $3,383 – $3,710
1500 Sq Ft House – Cost $5,004 – $5,289
2000 Sq Ft House – Cost $6,500 – $7,607
2500 Sq Ft House – Cost $7,103 – $8,795
3000 Sq Ft House – Cost $7,354 – $9,865
How Much Does Commercial Painting Cost in Detroit?
In Detroit, having your office or commercial building painted will cost somewhere between $2.92 – $5.57 per square foot to paint a house.
1000 Sq Ft Office – Cost $3,800 – $3,950
2000 Sq Ft Office – Cost $7,975 – $8,703
2500 Sq Ft Office – Cost $8,404 – $9,999
3000 Sq Ft Office – Cost $8,395 – $13,707
4000 Sq Ft Office – Cost $9,900 – $15,738
Find Painters in Detroit, MI
Below is a list of painting contractors in Detroit, MI. Reach out to them directly, or request to compare competitive quotes from 2-4 painting companies near you.
GOLD SEAL PAINTING
17319 E Warren Ave
Detroit, MI 48224
Hegedus Handyman & Painting
15320 W McNichols Rd
Detroit, MI 48235
Detroit Painting Crew
1300 Broadway St #201
Detroit, MI 48226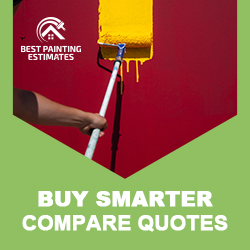 New Home Owners in Detroit, Michigan
The largest city in Michigan, Detroit is known for its ties to the auto industry. It's home to Motown Records and Diego Rivera's masterpiece. There are also countless activities to keep everyone busy while you're here.
Understanding House Painting Costs in Detroit, MI
When it comes to house painting in Detroit, MI, the costs can vary significantly based on a multitude of factors. It's important to understand these components to ensure you get the most value for your investment.
Factors Influencing the Cost
Size of the Project: The larger the surface area, the more paint you'll need. It's simple math, really. A three-story Victorian will cost more to paint than a modest ranch home, just like a mountain takes more paint than a molehill.
Material of the Walls: Believe it or not, your walls' material can affect the cost. Wood, stucco, vinyl – each requires a different type of paint and preparation. It's like dressing for the weather, you wouldn't wear the same outfit for a snowstorm as you would for a sunny day at the beach, right?
Paint Quality: High-quality paints last longer and often provide a more vibrant finish. It's a bit like choosing between a luxury sedan and an economy car – both will get you there, but one offers a smoother ride and fewer breakdowns.
Labor: This is often the largest component of the cost. Good, reliable painters don't come cheap. But remember, a job well done is worth its weight in gold.
So, what does all this mean for you, a homeowner in Detroit, MI? Well, based on my experience, a ballpark figure for an average-sized home could range from $3,000 to $5,000. But remember, every house is unique, like a snowflake, so your cost may vary.
How to Save on House Painting Costs
Don't let the figures scare you. There are ways to bring down the cost without compromising on quality. You could do some of the prep work yourself, like scraping off old paint or fixing minor wall damages. It's a bit like prepping the kitchen before a big meal, it saves the chef time and effort, and in this case, it could save you money.
Also, getting multiple quotes from different contractors can help you find the best deal. But remember, the cheapest quote isn't always the best. Consider their reputation, previous work, and guarantees. After all, you wouldn't buy a car without kicking the tires first, right?
In conclusion, the cost of painting a house in Detroit, MI can vary widely. But with understanding, planning, and a bit of elbow grease, you can ensure you get the best value for your money. After all, your house is more than just a structure; it's your home, and it deserves the best.
What Type of Solution Do You Need?
Zip Codes Served: 48126, 48201, 48202, 48203, 48204, 48205, 48206, 48207, 48208, 48209, 48210, 48211, 48212, 48213, 48214, 48215, 48216, 48217, 48219, 48221
Painting Quotes – Service Area