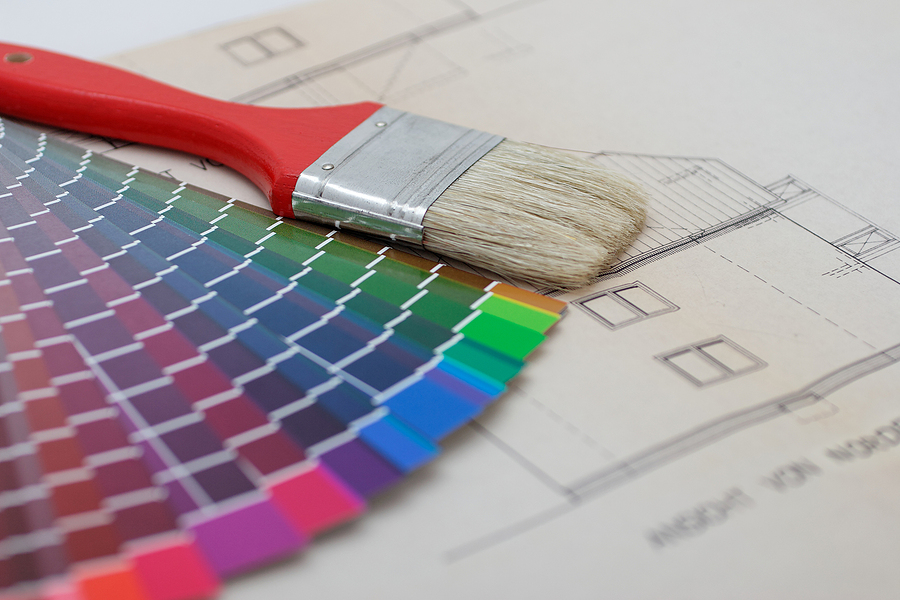 How Much Do Painters Cost in Fargo, ND? | House And Office Painting Calculator
Be it residential or commercial painting, depending on the type of job, people in Fargo will pay between $2.23 – $4.87 per square foot to hire a professional painting company. Alarming, but true, 80% of homeowners who do not compare at least two quotes will overpay.
Use this tool from Best Painting Estimates to find out how much it will cost to have your house or office painted in Fargo North Dakota.
TYPES OF PAINTING
Finding a quality painting company in your area takes as little as 30 seconds. Simply answer a small set of questions and we will connect you with local painting companies in your area.
How Much Does House Painting Cost in Fargo, ND?
In Fargo, you're going to be looking to pay between $2.74 – $4.91per square foot to paint a house.
800 Sq Ft House – Cost $2,673 – $2,904
1000 Sq Ft House – Cost $3,379 – $3,710
1500 Sq Ft House – Cost $5,004 – $5,288
2000 Sq Ft House – Cost $6,505 – $7,604
2500 Sq Ft House – Cost $7,100 – $8,794
3000 Sq Ft House – Cost $7,350 – $9,861
How Much Does Commercial Painting Cost in Fargo?
In Fargo, having your office or commercial building painted will cost somewhere between $2.95 – $5.57 per square foot to paint a house.
1000 Sq Ft Office – Cost $3,800 – $3,954
2000 Sq Ft Office – Cost $7,972 – $8,700
2500 Sq Ft Office – Cost $8,409 – $9,999
3000 Sq Ft Office – Cost $8,390 – $13,708
4000 Sq Ft Office – Cost $9,900 – $15,735
Find Painters in Fargo, ND
Below is a list of painting contractors in Fargo, ND. Reach out to them directly, or request to compare competitive quotes from 2-4 painting companies near you.
Crabtree's Painting
1606 9th St N
Fargo, ND 58102
Giddings Painting Company
2700 12th Ave S
Fargo, ND 58103
Praire Rose Painting and Roofing
1461 7th St N
Fargo, ND 58102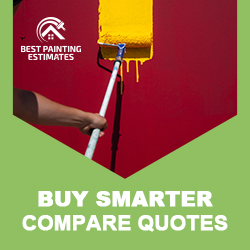 New Home Owners in Fargo, North Dakota
The Fargo area is home to some great attractions and museums, including the Plains Art Museum which houses a variety of artwork from all over. Thew city also has an amazing zoo for everyone to explore and enjoy all of the sights.
House Painting Costs in Fargo, ND
As someone with direct experience as a contractor in the home improvement niche, I understand the importance of budgeting for house painting projects. Whether you're looking to refresh your home's exterior or update the interior walls, it's crucial to have a clear idea of the costs involved. In this article, I'll provide you with helpful suggestions and reasons for those suggestions when it comes to house painting costs in Fargo, ND.
Factors Affecting House Painting Costs
Before diving into the specifics, it's essential to understand the factors that can influence the cost of a house painting project. By considering these aspects, you'll be able to make more informed decisions and plan your budget accordingly.
Size of the Project: One of the primary determinants of painting costs is the size of the area to be painted. Whether it's a single room or the entire house, larger surfaces will generally require more paint, time, and labor, thus affecting the overall cost.
Surface Preparation: The condition of the surfaces to be painted also plays a significant role in cost estimation. If there are existing layers of paint that need to be stripped, walls that require repairs, or extensive surface preparation, it can increase the overall cost.
Type and Quality of Paint: The type and quality of paint you choose will impact both the cost and the durability of the paint job. Higher-quality paints often come with a higher price tag, but they tend to last longer and provide better coverage, which can save you money in the long run.
Average Cost Range for House Painting in Fargo, ND
Now that we've discussed the factors that affect house painting costs, let's explore the average cost range you can expect in Fargo, ND.
For exterior painting projects, you can anticipate a cost range of $3,500 to $6,000 for a medium-sized house. Keep in mind that this estimate may vary depending on factors like the complexity of the project, additional preparation work, and any special requirements.
When it comes to interior painting, the average cost range is approximately $2,500 to $4,000 for a standard-sized room. However, prices can fluctuate depending on factors such as the number of rooms, the height of ceilings, and the intricacy of the project.
Ways to Save on House Painting Costs
While painting your house is an investment, there are ways to minimize the costs without compromising on quality. Here are a few tips to help you save money:
DIY Preparation: Instead of relying solely on professional painters for surface preparation, you can save money by doing some of the prep work yourself. Removing furniture, filling small cracks, and cleaning surfaces before the painters arrive can reduce labor costs.
Compare Multiple Quotes: It's always a good idea to obtain quotes from multiple painting contractors. By comparing their prices, services, and customer reviews, you can find a balance between affordability and quality.
Choose the Right Time: Painting contractors often have busy seasons and slow periods. If you can be flexible with the timing of your project, scheduling it during the off-peak season might result in lower costs.
By considering these suggestions and keeping in mind the unique requirements of your house painting project, you'll be better equipped to estimate and manage the costs effectively.
In conclusion, understanding the factors that influence house painting costs in Fargo, ND, can help you make informed decisions when it comes to budgeting for your project. By taking into account the size of the project, surface preparation needs, and type of paint, and considering average cost ranges, you can plan your expenses more effectively. Additionally, employing cost-saving strategies like DIY preparation and obtaining multiple quotes can further optimize your budget. Good luck with your house painting project,
What Type of Solution Do You Need?
Zip Codes Served: 58047, 58078, 58102, 58103, 58104, 58105
Painting Quotes – Service Area