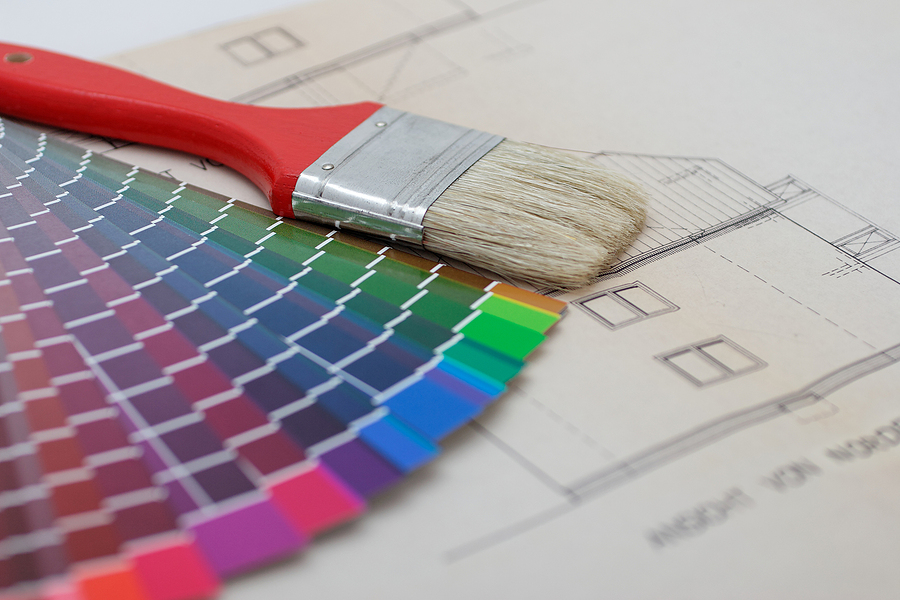 How Much Do Painters Cost in Fort Wayne, IN? | House And Office Painting Calculator
Be it residential or commercial painting, depending on the type of job, people in Fort Wayne will pay between $2.23 – $4.89 per square foot to hire a professional painting company. Alarming, but true, 80% of homeowners who do not compare at least two quotes will overpay.
Use this tool from Best Painting Estimates to find out how much it will cost to have your house or office painted in Fort Wayne Indiana.
TYPES OF PAINTING
Finding a quality painting company in your area takes as little as 30 seconds. Simply answer a small set of questions and we will connect you with local painting companies in your area.
How Much Does House Painting Cost in Fort Wayne, IN?
In Fort Wayne, you're going to be looking to pay between $2.77 – $4.85 per square foot to paint a house.
800 Sq Ft House – Cost $2,673 – $2,903
1000 Sq Ft House – Cost $3,378 – $3,710
1500 Sq Ft House – Cost $5,004 – $5,285
2000 Sq Ft House – Cost $6,504 – $7,604
2500 Sq Ft House – Cost $7,100 – $8,797
3000 Sq Ft House – Cost $7,354 – $9,857
How Much Does Commercial Painting Cost in Fort Wayne?
In Fort Wayne, having your office or commercial building painted will cost somewhere between $2.91 – $5.59 per square foot to paint a house.
1000 Sq Ft Office – Cost $3,801 – $3,950
2000 Sq Ft Office – Cost $7,978 – $8,705
2500 Sq Ft Office – Cost $8,405 – $9,999
3000 Sq Ft Office – Cost $8,390 – $13,710
4000 Sq Ft Office – Cost $9,900 – $15,739
Find Painters in Fort Wayne, IN
Below is a list of painting contractors in Fort Wayne, IN. Reach out to them directly, or request to compare competitive quotes from 2-4 painting companies near you.
CertaPro Painters of Fort Wayne, IN
228 A Collins Rd
Fort Wayne, IN 46825
BZW Master Painters
1115 Roy St
Fort Wayne, IN 46803
Sincler Painting
603 W Packard Ave
Fort Wayne, IN 46807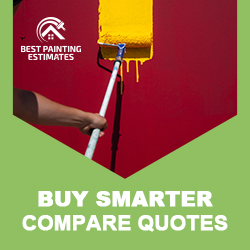 New Home Owners in Fort Wayne, Indiana
Fort Wayne, Indiana is a city that houses many things to do and see. One must-see, in particular, would be the Foellinger-Freimann Botanical Conservatory with its lush gardens filled with plants from all over. There are also art museums with beautiful works of art and much more.
House Painting Costs in Fort Wayne, IN
Ever wondered why painting your house seems like a herculean task? It's not just about picking up a brush and a can of paint. There's a lot more that goes into it. And when we talk about costs, oh boy, that's a whole different ball game.
Understanding the Costs
Typically, in Fort Wayne, IN, house painting costs can range anywhere from $2,500 to $10,000. But wait, why such a wide range? Well, it's like asking why a Tesla costs more than a Honda. There are several factors involved, and each one plays a critical role in determining the final cost.
Size of the house: It's simple math, really. The bigger the house, the more paint you'll need, and the more labor it will require.
Type of paint: All paints are not created equal. Some have a higher sheen, some last longer, and yes, some are more expensive. The type of paint you choose can significantly impact the cost.
Prep work: Remember when I said it's not just about a brush and a can of paint? Well, here's the thing. Prepping the surface, patching holes, removing old paint – all these tasks require time and effort, which adds to the cost.
Making the Right Choices
So, how do you ensure you're not overpaying? Or worse, underpaying and ending up with a shoddy job?
Firstly, always get multiple quotes. It's like shopping for a new car – you wouldn't buy the first one you see, right?
Secondly, don't just go for the cheapest quote. You know the saying, "you get what you pay for"? It's especially true when it comes to house painting.
Lastly, consider the time of year. Did you know that painters often offer discounts during their off-peak seasons? It's worth looking into.
So, are you ready to transform your house with a fresh coat of paint? Remember, it's not just about cost. It's about making the right choices and getting the best value for your money.
What Type of Solution Do You Need?
Zip Codes Served: 46835, 46825, 46804, 46815, 46806, 46845, 46805, 46818, 46808, 46816, 46814, 46802, 46819, 46803, 46809
Painting Quotes – Service Area