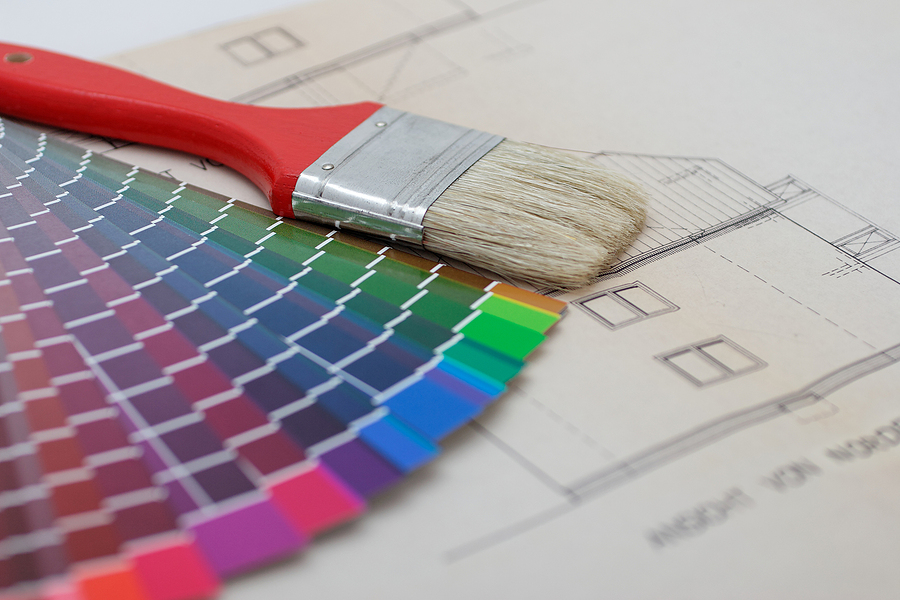 How Much Do Painters Cost in Fort Worth, TX? | House And Office Painting Calculator
Be it residential or commercial painting, depending on the type of job, people in Fort Worth will pay between $2.23 – $4.84 per square foot to hire a professional painting company. Alarming, but true, 80% of homeowners who do not compare at least two quotes will overpay.
Use this tool from Best Painting Estimates to find out how much it will cost to have your house or office painted in Fort Worth Texas.
TYPES OF PAINTING
Finding a quality painting company in your area takes as little as 30 seconds. Simply answer a small set of questions and we will connect you with local painting companies in your area.
How Much Does House Painting Cost in Fort Worth, TX?
In Fort Worth, you're going to be looking to pay between $2.74 – $4.83 per square foot to paint a house.
800 Sq Ft House – Cost $2,673 – $2,901
1000 Sq Ft House – Cost $3,379 – $3,713
1500 Sq Ft House – Cost $5,002 – $5,287
2000 Sq Ft House – Cost $6,508 – $7,605
2500 Sq Ft House – Cost $7,100 – $8,795
3000 Sq Ft House – Cost $7,350 – $9,860
How Much Does Commercial Painting Cost in Fort Worth?
In Fort Worth, having your office or commercial building painted will cost somewhere between $2.92 – $5.57 per square foot to paint a house.
1000 Sq Ft Office – Cost $3,800 – $3,953
2000 Sq Ft Office – Cost $7,972 – $8,700
2500 Sq Ft Office – Cost $8,405 – $9,997
3000 Sq Ft Office – Cost $8,390 – $13,704
4000 Sq Ft Office – Cost $9,905 – $15,739
Find Painters in Fort Worth, TX
Below is a list of painting contractors in Fort Worth, TX. Reach out to them directly, or request to compare competitive quotes from 2-4 painting companies near you.
Constable DFW Painting
8044 Hereland Trail
Fort Worth, TX 76131
CertaPro Painters of Fort Worth
951 W Pipeline Rd Suite 100
Hurst, TX 76053
Gutierrez Painting
10113 Lakemont Dr
Fort Worth, TX 76131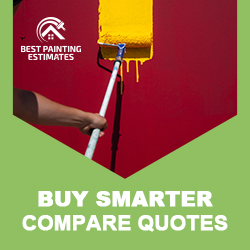 New Home Owners in Fort Worth, Texas
Fort Worth, Texas is a modern city with international art institutions. The Kimbell Art Museum houses some of the world's finest artwork. The city also has plenty of historical spots for everyone to enjoy along with fun activities on every corner.
Understanding House Painting Costs in Fort Worth, TX
When it comes to house painting in Fort Worth, TX, it's a mixed bag of expenses. However, understanding these costs is crucial to plan your home improvement project effectively.
Factors Influencing House Painting Costs
Size of the House: Larger homes obviously require more paint and labor, leading to higher costs. For example, painting a 2000 sq. ft. home might cost between $6,500 and $7,700.
Paint Quality: Higher-quality paints last longer and provide better coverage, but they also come at a higher price. On average, a gallon of good-quality paint may cost anywhere from $30 to $50.
Tips to Manage House Painting Costs
Now, how can you manage these costs effectively? Here are a few suggestions:
Do your research: It's always a good idea to get multiple estimates from different contractors. This gives you a better understanding of what's reasonable for your specific project.
Be flexible with your timeline: Contractors might offer discounted rates during their off-peak seasons. Can you wait until winter to paint your house?
Consider doing some work yourself: If you're up for the challenge, doing prep work like sanding and priming can save a significant amount on labor costs.
So, why not take these factors into account when planning your next house painting project? Remember, it's not just about finding the cheapest option—it's about finding the best value for your money. After all, a freshly painted home isn't just a sight for sore eyes—it's an investment in your property's future. Isn't that worth a bit of extra time and effort?
What Type of Solution Do You Need?
Zip Codes Served: 76179, 76137, 76119, 76133, 76116, 76131, 76108, 76112, 76106, 76123, 76110, 76140, 76107, 76132, 76114, 76134, 76148, 76126, 76109, 76111, 76105, 76135, 76115, 76104, 76120, 76118, 76164, 76103, 76177, 76102, 76155, 76129
Painting Quotes – Service Area