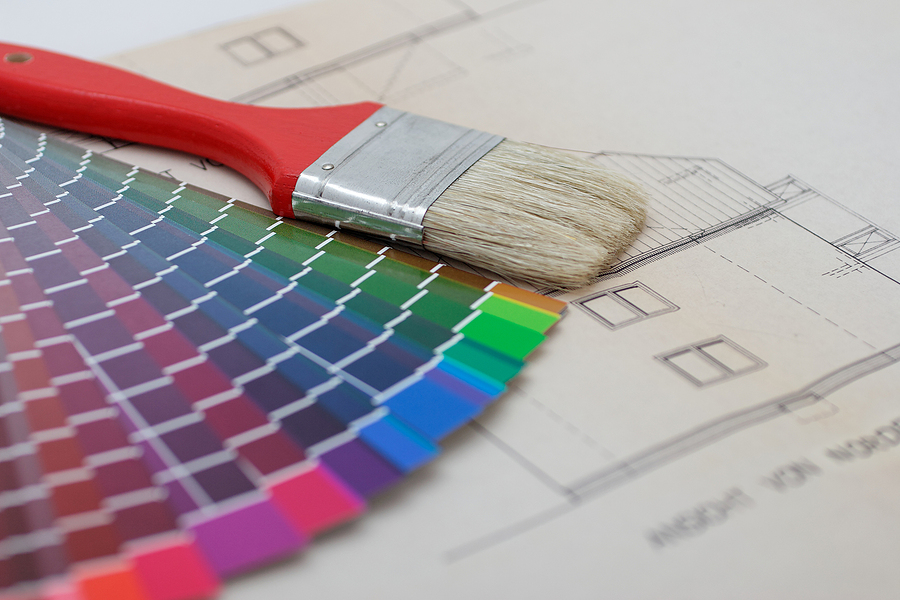 How Much Do Painters Cost in Fremont, CA? | House And Office Painting Calculator
Be it residential or commercial painting, depending on the type of job, people in Fremont will pay between $2.23 – $4.85 per square foot to hire a professional painting company. Alarming, but true, 80% of homeowners who do not compare at least two quotes will overpay.
Use this tool from Best Painting Estimates to find out how much it will cost to have your house or office painted in Fremont California.
TYPES OF PAINTING
Finding a quality painting company in your area takes as little as 30 seconds. Simply answer a small set of questions and we will connect you with local painting companies in your area.
How Much Does House Painting Cost in Fremont, CA?
In Fremont, you're going to be looking to pay between $2.74 – $4.87 per square foot to paint a house.
800 Sq Ft House – Cost $2,673 – $2,900
1000 Sq Ft House – Cost $3,379 – $3,709
1500 Sq Ft House – Cost $5,002 – $5,287
2000 Sq Ft House – Cost $6,504 – $7,604
2500 Sq Ft House – Cost $7,100 – $8,797
3000 Sq Ft House – Cost $7,350 – $9,861
How Much Does Commercial Painting Cost in Fremont?
In Fremont, having your office or commercial building painted will cost somewhere between $2.92 – $5.59 per square foot to paint a house.
1000 Sq Ft Office – Cost $3,800 – $3,952
2000 Sq Ft Office – Cost $7,970 – $8,705
2500 Sq Ft Office – Cost $8,404 – $9,999
3000 Sq Ft Office – Cost $8,392 – $13,707
4000 Sq Ft Office – Cost $9,900 – $15,739
Find Painters in Fremont, CA
Below is a list of painting contractors in Fremont, CA. Reach out to them directly, or request to compare competitive quotes from 2-4 painting companies near you.
Mister Paint
5225 Vernon Ave
Fremont, CA 94536
Pyramid Painting
2925 Bayview Dr
Fremont, CA 94538
B. Taylor Painting
4616 Enterprise Common
Fremont, CA 94538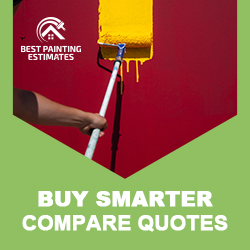 New Home Owners in Fremont, California
The city of Fremont in California's San Francisco Bay Area is home to many historical sites and museums. One such site, the Niles Essanay Silent Film Museum shows some early days of filming artifacts. The city also has some beautiful outdoor activities to keep everyone entertained.
House Painting Costs in Fremont, CA
When it comes to house painting, Fremont, CA, the costs can be quite variable. The final price tag depends on several key factors. Let's dive into this topic, shall we?
Size and Complexity of the Project
First things first, the size of your home plays a huge role. A smaller bungalow will cost significantly less than a sprawling mansion. Plus, additional architectural features like high ceilings or intricate molding can complicate the job and drive up costs.
Here's a little secret: preparation work is where contractors like us spend most of their time. That includes tasks like scraping off old paint, repairing damaged surfaces, and taping around windows and doors. It's a meticulous process, but it's worth it to achieve that flawless finish.
Choice of Paint and Materials
Ever heard the phrase, "You get what you pay for?" It couldn't be more accurate when it comes to paint. Higher-quality paints last longer, resist fading, and often require fewer coats. However, they also come with a heftier price tag. But in the long run, investing in high-quality materials can actually save you money.
Labor Costs
Labor is another substantial part of the painting job cost. And here in Fremont, CA, labor costs can be on the higher end due to the cost of living. However, paying for experienced professionals ensures that your paint job will look great and last for years to come.
To DIY or Not to DIY?
Finally, some people consider doing the painting job themselves. While this can save you on labor costs, remember that it's a time-consuming and physically demanding task. Plus, if you've never painted a house before, you may end up with less-than-perfect results.
In conclusion, house painting costs in Fremont, CA, can vary widely depending on the size and complexity of the project, the quality of materials used, and the cost of labor. However, the investment is worth it for a high-quality, long-lasting paint job. Remember, sometimes the cheapest option isn't always the best in the long run!
What Type of Solution Do You Need?
Zip Codes Served: 94536, 94538, 94539, 94555
Painting Quotes – Service Area