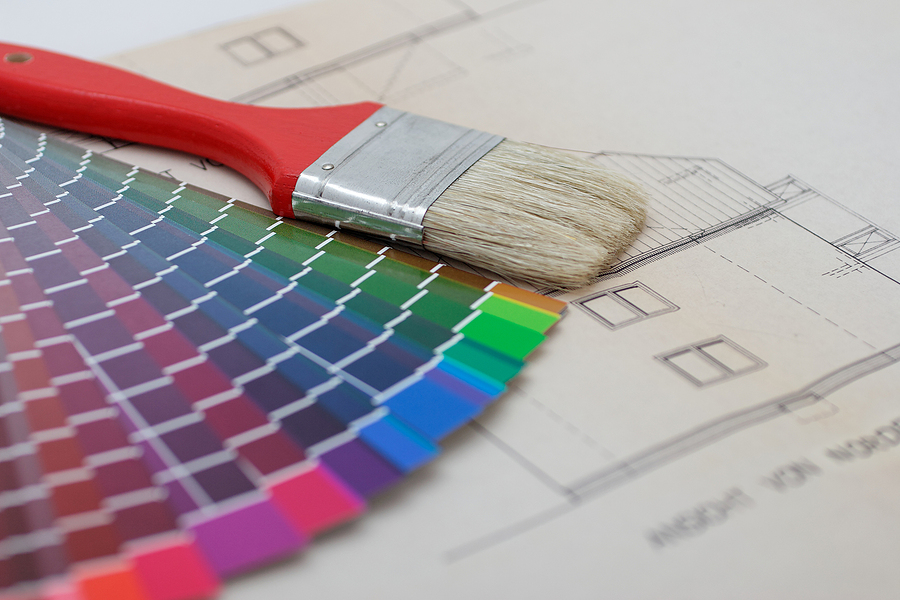 How Much Do Painters Cost in Fresno, CA? | House And Office Painting Calculator
Be it residential or commercial painting, depending on the type of job, people in Fresno will pay between $2.22 – $4.91 per square foot to hire a professional painting company. Alarming, but true, 80% of homeowners who do not compare at least two quotes will overpay.
Use this tool from Best Painting Estimates to find out how much it will cost to have your house or office painted in Fresno California.
TYPES OF PAINTING
Finding a quality painting company in your area takes as little as 30 seconds. Simply answer a small set of questions and we will connect you with local painting companies in your area.
How Much Does House Painting Cost in Fresno, CA?
In Fresno, you're going to be looking to pay between $2.74 – $4.92 per square foot to paint a house.
800 Sq Ft House – Cost $2,673 – $2,904
1000 Sq Ft House – Cost $3,378 – $3,710
1500 Sq Ft House – Cost $5,004 – $5,283
2000 Sq Ft House – Cost $6,504 – $7,604
2500 Sq Ft House – Cost $7,100 – $8,799
3000 Sq Ft House – Cost $7,349 – $9,861
How Much Does Commercial Painting Cost in Fresno?
In Fresno, having your office or commercial building painted will cost somewhere between $2.91 – $5.57 per square foot to paint a house.
1000 Sq Ft Office – Cost $3,800 – $3,954
2000 Sq Ft Office – Cost $7,973 – $8,702
2500 Sq Ft Office – Cost $8,408 – $9,991
3000 Sq Ft Office – Cost $8,393 – $13,704
4000 Sq Ft Office – Cost $9,905 – $15,739
Find Painters in Fresno, CA
Below is a list of painting contractors in Fresno, CA. Reach out to them directly, or request to compare competitive quotes from 2-4 painting companies near you.
Pro 1 Painting Inc
2522 N Dearing Ave
Fresno, CA 93703
Arroyo Painting
3850 E Platt Ave
Fresno, CA 93702
G&C Quality Painting, Inc.
1536 W Yale Ave
Fresno, CA 93705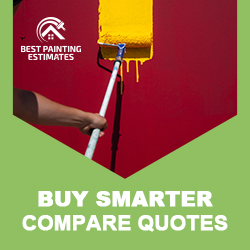 New Home Owners in Fresno, California
Fresno is a great place to visit if you're looking for things to do while exploring California's San Joaquin Valley. The historic downtown area has plenty of parks and green spaces, including Forestiere Underground Gardens which features Roman-catacombs-inspired passages.
Understanding House Painting Costs in Fresno, CA
Painting your house is more than just a cosmetic change; it's an investment in your home's future. It's no secret that house painting costs in Fresno, CA, can vary considerably. Let's break down what goes into these costs, and how to ensure you're getting the best value for your money.
Factors Influencing House Painting Costs
Size of Your House: This one's pretty straightforward. The larger the house, the more paint required, the higher the cost.
Type of Paint Used: Higher quality paints typically last longer and look better but cost more upfront.
Complexity of the Job: If your home has a lot of intricate detailing or hard-to-reach places, the job will take longer and cost more.
House painting is a job where you genuinely get what you pay for. High-quality paint, applied by experienced professionals, will not only look better, but it will also last longer. This can actually save you money in the long run.
Think about it. If a cheaper paint job starts peeling after just a few years, you'll need to repaint sooner. That's not only inconvenient, it's also more expensive over time.
Getting Your Money's Worth
So how do you ensure you're getting a good deal when it comes to house painting costs in Fresno, CA?
Get Multiple Estimates: This will give you a sense of what's reasonable for your particular job.
Check References: Any reputable contractor should be able to provide references from satisfied customers.
Ask About Materials: What kind of paint will they use? Are they open to you supplying your own?
Remember, a lower initial quote may not always be the best value in the long term. Consider the potential lifespan of the paint job, the quality of the materials used, and the contractor's reputation when making your decision.
So next time you're considering painting your house, remember this advice. It's not just about the cheapest quote, it's about making a smart investment in your home. After all, isn't your home worth it?
What Type of Solution Do You Need?
Zip Codes Served: 93722, 93727, 93720, 93702, 93726, 93706, 93711, 93705, 93710, 93703, 93704, 93725, 93728, 93701, 93721, 93650
Painting Quotes – Service Area