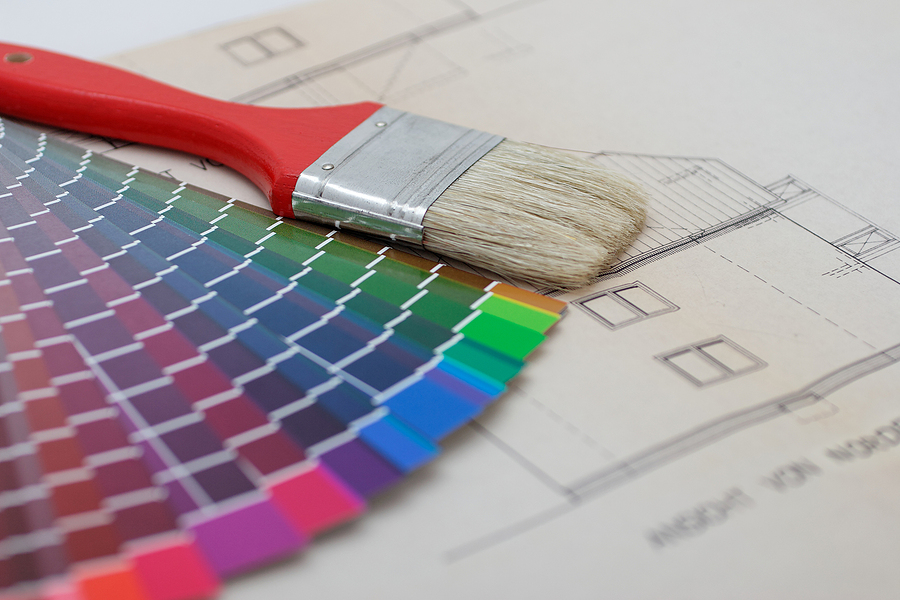 How Much Do Painters Cost in Fullerton, CA? | House And Office Painting Calculator
Be it residential or commercial painting, depending on the type of job, people in Fullerton will pay between $2.20 – $4.89 per square foot to hire a professional painting company. Alarming, but true, 80% of homeowners who do not compare at least two quotes will overpay.
Use this tool from Best Painting Estimates to find out how much it will cost to have your house or office painted in Fullerton California.
TYPES OF PAINTING
Finding a quality painting company in your area takes as little as 30 seconds. Simply answer a small set of questions and we will connect you with local painting companies in your area.
How Much Does House Painting Cost in Fullerton, CA?
In Fullerton, you're going to be looking to pay between $2.78 – $4.85 per square foot to paint a house.
800 Sq Ft House – Cost $2,673 – $2,904
1000 Sq Ft House – Cost $3,379 – $3,710
1500 Sq Ft House – Cost $5,008 – $5,287
2000 Sq Ft House – Cost $6,500 – $7,607
2500 Sq Ft House – Cost $7,105 – $8,792
3000 Sq Ft House – Cost $7,354 – $9,861
How Much Does Commercial Painting Cost in Fullerton?
In Fullerton, having your office or commercial building painted will cost somewhere between $2.94 – $5.57 per square foot to paint a house.
1000 Sq Ft Office – Cost $3,801 – $3,954
2000 Sq Ft Office – Cost $7,972 – $8,705
2500 Sq Ft Office – Cost $8,403 – $9,999
3000 Sq Ft Office – Cost $8,390 – $13,707
4000 Sq Ft Office – Cost $9,900 – $15,738
Find Painters in Fullerton, CA
Below is a list of painting contractors in Fullerton, CA. Reach out to them directly, or request to compare competitive quotes from 2-4 painting companies near you.
Orange County Painting Co.
663 S State College Blvd Suite 67
Fullerton, CA 92831
Ace Painting Co.
2013 W Commonwealth Ave Suite G
Fullerton, CA 92833
FHP Fullerton Home Painters
1843 W Flower Ave
Fullerton, CA 92833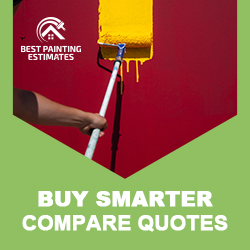 New Home Owners in Fullerton, California
Fullerton is a thriving city in California's north Orange County. As of the 2020 census, Fullerton's population was 143 thousand! This great little town was founded back when it secured land for an Atchison Topeka and Santa Fe Railway line and has grown so much through the years.
Understanding House Painting Costs in Fullerton, CA
When it comes to house painting in Fullerton, CA, there's more than meets the eye. You see, the price tag on this project isn't just about slapping some paint on your walls. It's a delicate blend of factors that contribute to the final cost.
Materials and Quality
First off, let's talk about materials. Ever wonder why some paints are more expensive than others? Well, you're not just paying for color. Higher quality paints contain better ingredients, leading to superior coverage and durability. This can save you money in the long run, but it comes with a higher initial cost. But remember, you're not just investing in paint. Brushes, rollers, drop cloths, and masking tape are all part of the equation.
Labor Costs
The second big player in our cost equation is labor. Think about it. Painting a house isn't a quick job. It takes time, skill, and attention to detail. Professional painters in Fullerton, CA, command a fair wage for their work, and this contributes significantly to the overall cost.
Now you may be thinking, why not just do it myself? Well, have you considered the value of your time? It's easy to underestimate the time and energy required to paint a house. Professional painters have the experience and tools to get the job done efficiently, allowing you to focus on other things.
How to Get the Best Value
So, how do you ensure you're getting the best value for your money?
Do your research: Check out various painters in the Fullerton area. Compare their rates, check their reviews, and ask for references.
Get multiple quotes: Don't settle for the first quote you receive. Getting multiple estimates allows you to gauge the average cost and gives you bargaining power.
Consider the long term: Opting for higher quality paint may cost more now, but it could save you money (and stress) in the future.
So, there you have it, an insider's look at house painting costs in Fullerton, CA. Remember, the cheapest option isn't always the best. After all, your home is your castle, and it deserves to be treated as such.
What Type of Solution Do You Need?
Zip Codes Served: 92833, 92831, 92832, 92835
Painting Quotes – Service Area