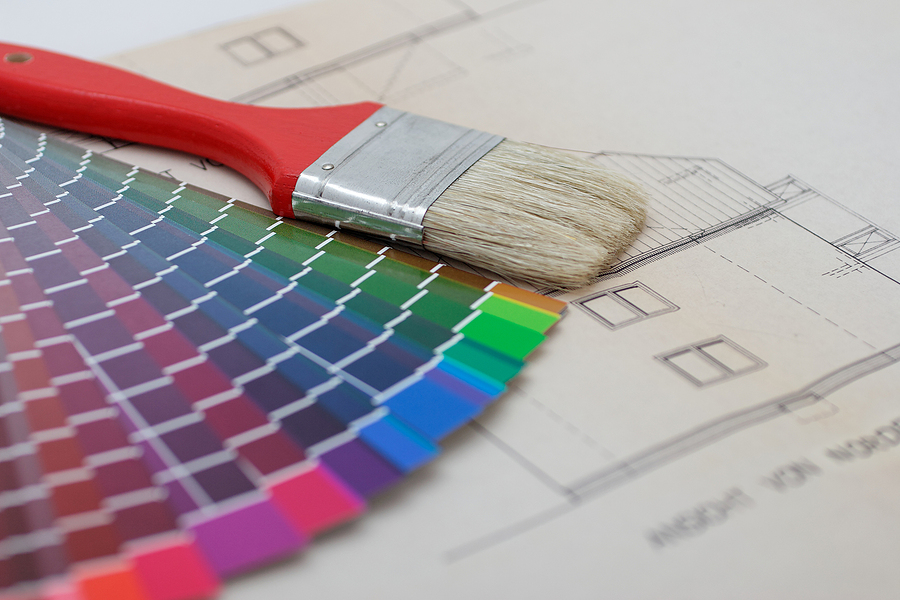 How Much Do Painters Cost in Gainesville, FL? | House And Office Painting Calculator
Be it residential or commercial painting, depending on the type of job, people in Gainesville will pay between $2.25 – $4.88 per square foot to hire a professional painting company. Alarming, but true, 80% of homeowners who do not compare at least two quotes will overpay.
Use this tool from Best Painting Estimates to find out how much it will cost to have your house or office painted in Gainesville Florida.
TYPES OF PAINTING
Finding a quality painting company in your area takes as little as 30 seconds. Simply answer a small set of questions and we will connect you with local painting companies in your area.
How Much Does House Painting Cost in Gainesville, FL?
In Gainesville, you're going to be looking to pay between $2.78 – $4.85 per square foot to paint a house.
800 Sq Ft House – Cost $2,673 – $2,901
1000 Sq Ft House – Cost $3,377 – $3,710
1500 Sq Ft House – Cost $5,003 – $5,289
2000 Sq Ft House – Cost $6,503 – $7,604
2500 Sq Ft House – Cost $7,100 – $8,797
3000 Sq Ft House – Cost $7,354 – $9,861
How Much Does Commercial Painting Cost in Gainesville?
In Gainesville, having your office or commercial building painted will cost somewhere between $2.95 – $5.58 per square foot to paint a house.
1000 Sq Ft Office – Cost $3,800 – $3,953
2000 Sq Ft Office – Cost $7,970 – $8,700
2500 Sq Ft Office – Cost $8,403 – $9,997
3000 Sq Ft Office – Cost $8,390 – $13,704
4000 Sq Ft Office – Cost $9,900 – $15,739
Find Painters in Gainesville, FL
Below is a list of painting contractors in Gainesville, FL. Reach out to them directly, or request to compare competitive quotes from 2-4 painting companies near you.
CertaPro Painters of Gainesville FL
1219 NW 16th Ave
Gainesville, FL 32601
Bouchard Custom Painting LLC
75 SW 75th St
Gainesville, FL 32607
CorsPaint Painting Company of Gainesville FL
954 NW 87 Dr
Gainesville, FL 32606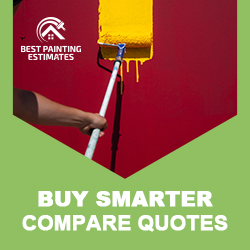 New Home Owners in Gainesville, Florida
Gainesville, FL is a city known for its natural history and educational institutions. The University of Florida campus houses many museums including the Butterfly Rainforest with free-flying butterflies that can be seen up close in their natural habitat!
Understanding House Painting Costs in Gainesville, FL
If you're considering giving your house a fresh coat of paint in Gainesville, FL, you're probably wondering about the costs. As someone with firsthand experience, I can tell you that it's not a one-size-fits-all answer. Numerous factors come into play, such as the size of your house, the type of paint you choose, and whether you're painting the interior, exterior, or both.
The Role of House Size
The size of your house greatly impacts the overall cost of painting. Typically, painters charge per square foot. In Gainesville, the average cost is around $2 to $5 per square foot for exterior painting and $1 to $3 for interior painting. For a 2,000-square-foot house, you're looking at anywhere from $5,000 to $11,000 for exterior painting, and $3,000 to $7,000 for interior painting. It's a significant range, isn't it?
Paint Quality Matters
The type and quality of paint you choose also influence the final cost. Lower-quality paints might be tempting due to their lower initial cost, but remember, they may not last as long. This means you'll be repainting sooner than you'd like, which ultimately costs you more. Top-quality paints can cost anywhere from $30 to $70 per gallon but remember, they offer better coverage and last longer. It's the classic case of 'you get what you pay for,' don't you think?
In summary, while house painting costs in Gainesville, FL can vary, understanding what impacts these costs can help you make informed decisions. From the size of your house to the type of paint you choose, each aspect plays a crucial role. It's like putting together a puzzle, with each piece contributing to the final picture. Don't forget, investing a little more upfront can save you from frequent repainting costs down the line, and who wouldn't want that?
What Type of Solution Do You Need?
Zip Codes Served: 32608, 32607, 32605, 32606, 32609, 32601, 32641, 32653, 32612, 32603
Painting Quotes – Service Area