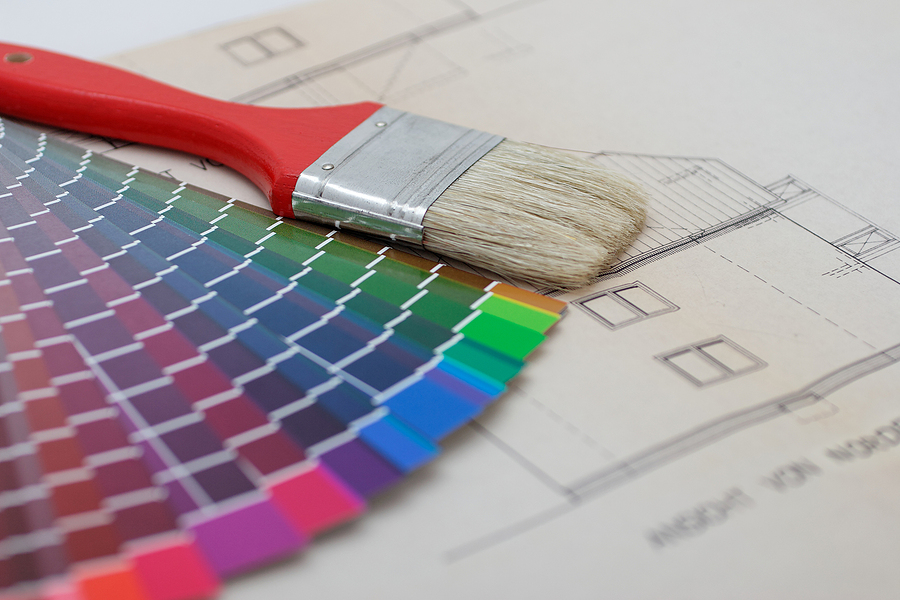 How Much Do Painters Cost in Grand Rapids, MI? | House And Office Painting Calculator
Be it residential or commercial painting, depending on the type of job, people in Grand Rapids will pay between $2.19 – $4.85 per square foot to hire a professional painting company. Alarming, but true, 80% of homeowners who do not compare at least two quotes will overpay.
Use this tool from Best Painting Estimates to find out how much it will cost to have your house or office painted in Grand Rapids Michigan.
TYPES OF PAINTING
Finding a quality painting company in your area takes as little as 30 seconds. Simply answer a small set of questions and we will connect you with local painting companies in your area.
How Much Does House Painting Cost in Grand Rapids, MI?
In Grand Rapids, you're going to be looking to pay between $2.75 – $4.92per square foot to paint a house.
800 Sq Ft House – Cost $2,673 – $2,905
1000 Sq Ft House – Cost $3,379 – $3,718
1500 Sq Ft House – Cost $5,009 – $5,287
2000 Sq Ft House – Cost $6,502 – $7,610
2500 Sq Ft House – Cost $7,103 – $8,795
3000 Sq Ft House – Cost $7,350 – $9,857
How Much Does Commercial Painting Cost in Grand Rapids?
In Grand Rapids, having your office or commercial building painted will cost somewhere between $2.92 – $5.59 per square foot to paint a house.
1000 Sq Ft Office – Cost $3,800 – $3,955
2000 Sq Ft Office – Cost $7,978 – $8,700
2500 Sq Ft Office – Cost $8,401 – $9,992
3000 Sq Ft Office – Cost $8,390 – $13,707
4000 Sq Ft Office – Cost $9,904 – $15,739
Find Painters in Grand Rapids, MI
Below is a list of painting contractors in Grand Rapids, MI. Reach out to them directly, or request to compare competitive quotes from 2-4 painting companies near you.
CertaPro Painters of Grand Rapids
1251 Century Ave SW Suite 108
Grand Rapids, MI 49503
New Look Painting Company LLC
3203 Eastern Ave SE
Grand Rapids, MI 49508
Five Star Painting of SW Grand Rapids
802 Alpine Ave NW
Grand Rapids, MI 49504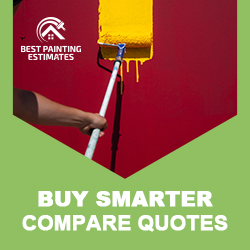 New Home Owners in Grand Rapids, Michigan
Grand Rapids, Michigan is a city that has something for everyone. From the beautiful gardens and sculptures at Frederik Meijer Gardens & Sculpture Park to catching an art exhibition or relaxing with one of many breweries in town – there are so many opportunities here!
Understanding House Painting Costs in Grand Rapids, MI
If you're considering giving your house in Grand Rapids, MI, a fresh coat of paint, it's important to grasp the expenses associated with it. It's not simply a matter of buying a few paint cans and brushes. There are many other factors to consider, and I'm here to provide you with guidance.
Factors Influencing the Costs
Firstly, the cost is influenced by various factors. You might wonder, why do prices differ so much? It's because of the size of your house, the type of paint you choose, and whether there's any prep work needed.
Size of the House: Bigger the house, the more the paint, and hence, the higher the cost. It's as simple as that. But remember, it's not just about the square footage. The complexity of the job can also affect the cost.
Type of Paint: Not all paints are created equal. Some are more expensive due to their quality, durability, and brand. It's like choosing between a Ford and a Ferrari – both will get you from point A to point B, but the experience (and cost) varies vastly!
Prep Work: This is where many people get caught out. Does your house need any repairs before painting? Are there areas with mold or mildew that need to be treated? If yes, this will add to the overall cost.
Saving on Painting Costs: Tips and Tricks
So, how can you save on these costs? Here are a few tips:
Do Some Prep Work Yourself: If you're handy around the house, you can do some of the prep work yourself. This can save you a significant amount on labor costs.
Choose the Right Time of Year: Did you know that painting contractors often offer discounts during their off-peak seasons? In Grand Rapids, that's typically in the fall and winter.
Compare Quotes: Don't settle for the first quote you receive. Get at least three quotes and compare them. You might be surprised at the price differences.
To sum up, having a clear understanding of the costs involved in painting a house in Grand Rapids, MI, can assist you in better budgeting and avoiding any unexpected surprises. Remember, this investment not only enhances the appearance of your home but also shields it from the harsh weather in Michigan. And who wouldn't want a beautiful and well-protected home?
What Type of Solution Do You Need?
Zip Codes Served: 49503, 49504, 49505, 49506, 49507, 49508, 49509, 49512, 49525, 49534, 49544, 49546, 49548
Painting Quotes – Service Area