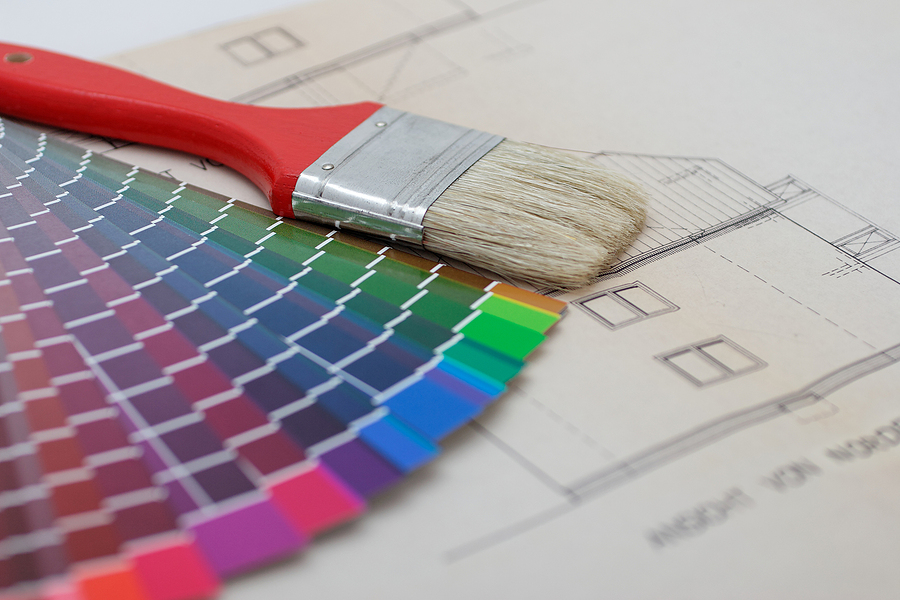 How Much Do Painters Cost in Hollywood, FL? | House And Office Painting Calculator
Be it residential or commercial painting, depending on the type of job, people in Hollywood will pay between $2.25 – $4.87 per square foot to hire a professional painting company. Alarming, but true, 80% of homeowners who do not compare at least two quotes will overpay.
Use this tool from Best Painting Estimates to find out how much it will cost to have your house or office painted in Hollywood Florida.
TYPES OF PAINTING
Finding a quality painting company in your area takes as little as 30 seconds. Simply answer a small set of questions and we will connect you with local painting companies in your area.
How Much Does House Painting Cost in Hollywood, FL?
In Hollywood, you're going to be looking to pay between $2.77 – $4.91 per square foot to paint a house.
800 Sq Ft House – Cost $2,672 – $2,900
1000 Sq Ft House – Cost $3,375 – $3,710
1500 Sq Ft House – Cost $5,004 – $5,290
2000 Sq Ft House – Cost $6,504 – $7,604
2500 Sq Ft House – Cost $7,100 – $8,798
3000 Sq Ft House – Cost $7,350 – $9,860
How Much Does Commercial Painting Cost in Hollywood?
In Hollywood, having your office or commercial building painted will cost somewhere between $2.93 – $5.57 per square foot to paint a house.
1000 Sq Ft Office – Cost $3,801 – $3,950
2000 Sq Ft Office – Cost $7,972 – $8,700
2500 Sq Ft Office – Cost $8,404 – $9,998
3000 Sq Ft Office – Cost $8,390 – $13,704
4000 Sq Ft Office – Cost $9,900 – $15,735
Find Painters in Hollywood, FL
Below is a list of painting contractors in Hollywood, FL. Reach out to them directly, or request to compare competitive quotes from 2-4 painting companies near you.
A-Best Painting Contractors
2112 SW 58th Ave
Hollywood, FL 33023
Precision Painting Plus of Miami
4000 Hollywood Blvd 555-S
Hollywood, FL 33021
Marvelous Painting LLC
351 Cambridge Rd APT 114
Hollywood, FL 33024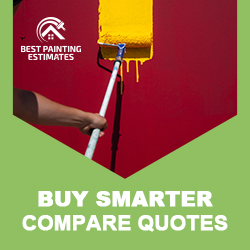 New Home Owners in Hollywood, Florida
Hollywood is a city where the nightlife never truly dies. It thrives with new businesses and old favorites, drawing people from all around for an endless stream of events – whether they're looking for the nightlife, the amazing outdoor activities, or just enjoying some culture in this beautiful city there is something for everyone in this city.
Understanding House Painting Costs in Hollywood, FL
As a seasoned enthusiast, I can't help but emphasize that house painting costs in Hollywood, FL can vary widely. While there's no one-size-fits-all price, a deeper understanding of the factors involved can help make sense of the estimates you're likely to encounter.
Key Factors Influencing the Costs
Size of the House: The bigger the house, the more paint you'll need. It's simple math, right? And let's not forget about those hard-to-reach spots that may require specialized equipment. So, yes, the larger the space, the larger the bill.
Type and Quality of Paint: Does it surprise you that all paints are not created equal? Some provide better coverage and last longer but come with a heftier price tag. You get what you pay for, you know.
Making Smart Decisions to Minimize Costs
While it's tempting to go for the cheapest option, it's essential to keep in mind the long-term effects. Here's why:
Investing in High-Quality Paint: A higher initial cost can lead to longer-lasting results, saving you from frequent repainting jobs. Trust me, watching the paint dry once is enough!
Professional vs. DIY: The idea of painting your house might seem like a fun DIY project. Who doesn't love a good before-and-after, right? However, hiring a professional can often ensure a flawless finish and efficient work, offsetting some of the potential savings from a DIY approach.
So, are you ready to freshen up your home with a new coat of paint? Remember, while the cost is an important factor, it shouldn't be the only one. After all, your home is more than just a structure; it's a canvas that reflects your personal style!
What Type of Solution Do You Need?
Zip Codes Served: 33024, 33023, 33025, 33027, 33021, 33029, 33020, 33026, 33028, 33019
Painting Quotes – Service Area