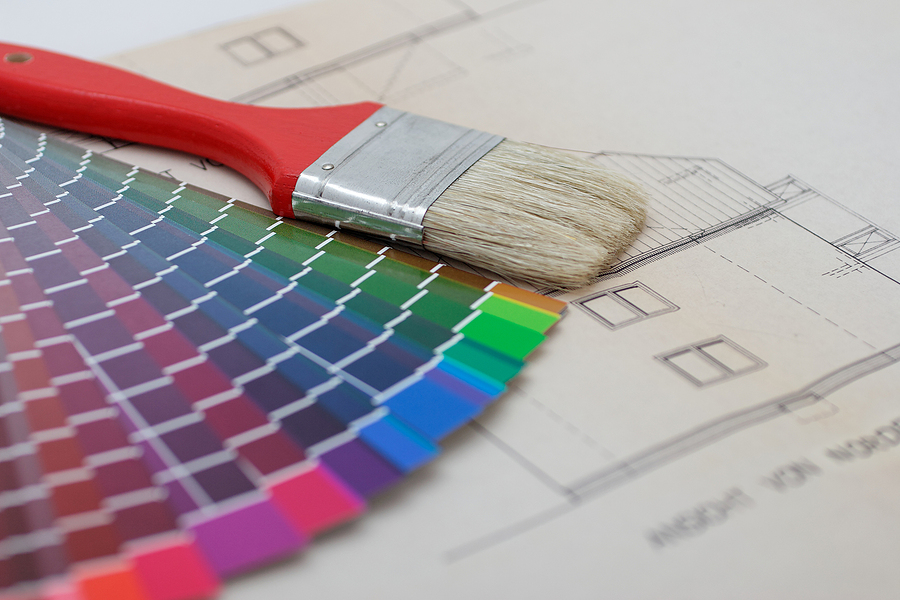 How Much Do Painters Cost in Houston, TX? | House And Office Painting Calculator
Be it residential or commercial painting, depending on the type of job, people in Houston will pay between $2.21 – $4.90 per square foot to hire a professional painting company. Alarming, but true, 80% of homeowners who do not compare at least two quotes will overpay.
Use this tool from Best Painting Estimates to find out how much it will cost to have your house or office painted in Houston Texas.
TYPES OF PAINTING
Finding a quality painting company in your area takes as little as 30 seconds. Simply answer a small set of questions and we will connect you with local painting companies in your area.
How Much Does House Painting Cost in Houston, TX?
In Houston, you're going to be looking to pay between $2.75 – $4.84 per square foot to paint a house.
800 Sq Ft House – Cost $2,673 – $2,900
1000 Sq Ft House – Cost $3,379 – $3,710
1500 Sq Ft House – Cost $5,002 – $5,287
2000 Sq Ft House – Cost $6,503 – $7,605
2500 Sq Ft House – Cost $7,103 – $8,795
3000 Sq Ft House – Cost $7,350 – $9,860
How Much Does Commercial Painting Cost in Houston?
In Houston, having your office or commercial building painted will cost somewhere between $2.95 – $5.59 per square foot to paint a house.
1000 Sq Ft Office – Cost $3,800 – $3,950
2000 Sq Ft Office – Cost $7,970 – $8,703
2500 Sq Ft Office – Cost $8,408 – $9,999
3000 Sq Ft Office – Cost $8,390 – $13,704
4000 Sq Ft Office – Cost $9,904 – $15,739
Find Painters in Houston, TX
Below is a list of painting contractors in Houston, TX. Reach out to them directly, or request to compare competitive quotes from 2-4 painting companies near you.
A1 Painting of Houston
5318 Weslayan St
Houston, TX 77005
Prime House Painters
1105 Studer St
Houston, TX 77007
That 1 Painter Houston
7102 W Sam Houston Pkwy N Suite 224
Houston, TX 77040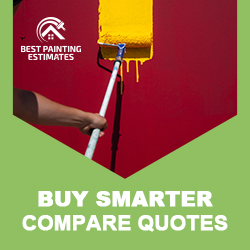 New Home Owners in Houston Texas
The city of Houston in Texas is one that must be seen to be believed. It's home not only the Theater District and Historic district but also Space Center Houston, where you can go see some amazing displays and so much more.

The Ins and Outs of House Painting Costs in Houston, TX
When it comes to house painting in Houston, TX, several factors play into the cost. It's not just about slapping a fresh coat of paint on the walls. It's about understanding the nuances that contribute to the final bill.
Material Costs
First off, let's talk about material costs. A good-quality gallon of paint can cost anywhere from $30 to $50. However, don't be fooled by the price tag. More expensive doesn't always mean better. Consider the type of surface you're painting and the desired finish. It's like picking the perfect suit for an occasion – the context matters.
For an average-sized house, you might need 10-15 gallons of paint. Do the math, and you'll see material costs alone can run between $300 to $750. But remember, this is just the tip of the iceberg.
Labor Costs
Next, factor in labor costs. Professional painters in Houston charge anywhere from $20 to $50 per hour. So, why the range? Well, think of it as the difference between a home-cooked meal and a five-star restaurant. They're both satisfying, but the latter offers a refined experience.
A painting job can take a couple of days to a week, depending on the house's size and the complexity of the job. It's not just about waving a paintbrush. It's about precision, attention to detail, and the ability to work around obstacles. Imagine trying to paint a wall with a large, immovable piece of furniture in front of it. It's like trying to thread a needle in a haystack, isn't it?
Taking all this into account, labor costs can quickly add up to anywhere between $2,600 to $10,000 for an average-sized home.
Additional Factors
There are other considerations too. Need to paint a two-story house? Add in the cost of special equipment or extra labor. Want a specific, custom color? That might cost you extra too. It's like ordering a fancy coffee at your favorite café. The more specific your order, the more it's likely to cost.
So, in conclusion, painting a house in Houston, TX, can cost anywhere from $2,000 to $5,000, depending on various factors. But don't let the cost deter you. A fresh coat of paint can breathe new life into your home. And isn't that worth every penny?
What Type of Solution Do You Need?
Zip Codes Served: 77084, 77083, 77036, 77095, 77072, 77077, 77015, 77088, 77082, 77089, 77070, 77081, 77099, 77044, 77064, 77040, 77093, 77060, 77080, 77055, 77075, 77042, 77057, 77074, 77090, 77034, 77007, 77073, 77063, 77092, 77024, 77087, 77065, 77014, 77004, 77035, 77045, 77049, 77009, 77076, 77066, 77067, 77008, 77079, 77041, 77017, 77096, 77047, 77038, 77053, 77016, 77033, 77023, 77071, 77039, 77086, 77005, 77025, 77018, 77022, 77091, 77062, 77020, 77061, 77021, 77043, 77054, 77006, 77019, 77056, 77026, 77012, 77069, 77013, 77037, 77048, 77027, 77031, 77085, 77029, 77011, 77028, 77059, 77051, 77058, 77078, 77002, 77032, 77098, 77030, 77068, 77094, 77003, 77050, 77046, 77010, 77201
Painting Quotes – Service Area