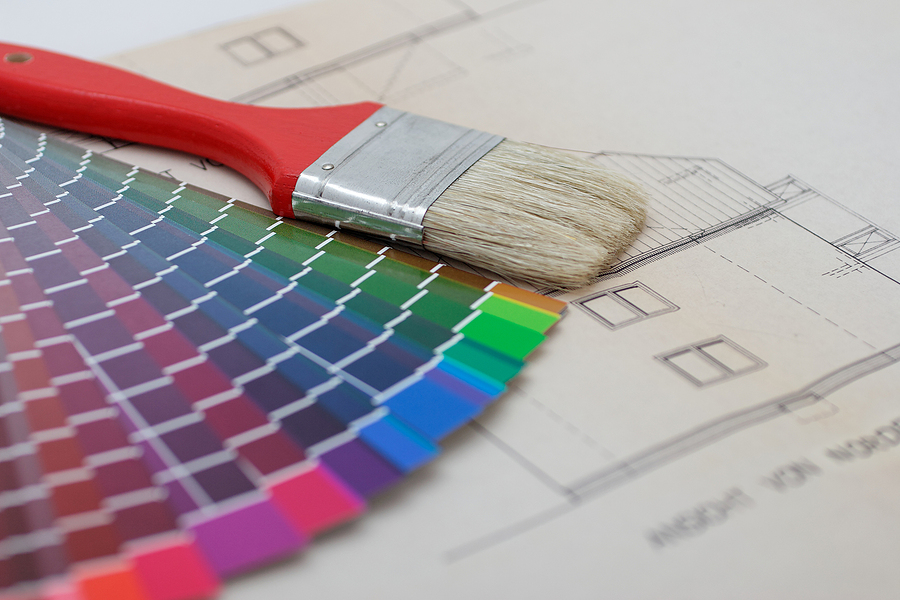 How Much Do Painters Cost in Indianapolis, IN? | House And Office Painting Calculator
Be it residential or commercial painting, depending on the type of job, people in Indianapolis will pay between $2.23 – $4.87 per square foot to hire a professional painting company. Alarming, but true, 80% of homeowners who do not compare at least two quotes will overpay.
Use this tool from Best Painting Estimates to find out how much it will cost to have your house or office painted in Indianapolis Indiana.
TYPES OF PAINTING
Finding a quality painting company in your area takes as little as 30 seconds. Simply answer a small set of questions and we will connect you with local painting companies in your area.
How Much Does House Painting Cost in Indianapolis, IN?
In Indianapolis, you're going to be looking to pay between $2.74 – $4.92 per square foot to paint a house.
800 Sq Ft House – Cost $2,673 – $2,905
1000 Sq Ft House – Cost $3,378 – $3,710
1500 Sq Ft House – Cost $5,005 – $5,289
2000 Sq Ft House – Cost $6,500 – $7,604
2500 Sq Ft House – Cost $7,103 – $8,791
3000 Sq Ft House – Cost $7,350 – $9,865
How Much Does Commercial Painting Cost in Indianapolis?
In Indianapolis, having your office or commercial building painted will cost somewhere between $2.92 – $5.59 per square foot to paint a house.
1000 Sq Ft Office – Cost $3,801 – $3,950
2000 Sq Ft Office – Cost $7,970 – $8,704
2500 Sq Ft Office – Cost $8,404 – $9,999
3000 Sq Ft Office – Cost $8,390 – $13,708
4000 Sq Ft Office – Cost $9,904 – $15,735
Find Painters in Indianapolis, IN
Below is a list of painting contractors in Indianapolis, IN. Reach out to them directly, or request to compare competitive quotes from 2-4 painting companies near you.
Guy Painting
8916 E 82nd St
Indianapolis, IN 46256
CertaPro Painters of Indianapolis
8105 Center Run Dr
Indianapolis, IN 46250
ONiT Painting
8345 Clearvista Pl Unit 300
Indianapolis, IN 46256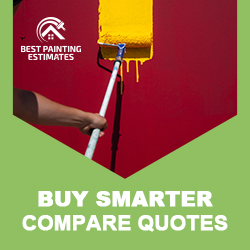 New Home Owners in Indianapolis, Indiana
Indianapolis is the state capital of Indiana and the most-populous city, with a population count of close to 1 million people! With this many people living there the city has so much to offer for everyone no matter what you're looking for.
House Painting Costs in Indianapolis, IN
When it comes to house painting in Indianapolis, IN, the costs can vary based on several factors. Understanding these factors can help you make an informed decision when it comes to improving your home.
Factors Influencing Painting Costs
The main factors that influence the cost of house painting include the size of the area to be painted, the type of paint used, and the complexity of the job.
Size of the Area: The larger the area, the more paint you'll need, and hence, the higher the cost. It's all about square footage.
Type of Paint: High-quality paints may cost more upfront, but they often offer better coverage and last longer, saving you money in the long run.
Complexity of the Job: If your home has high ceilings, complex architectural features, or requires extensive prep work, the cost may be higher.
Cost Estimates
Typically, the average cost of painting a house in Indianapolis can range from $2,500 to $10,000. However, these costs can vary significantly based on the factors mentioned above.
Here's a tip: Shop around and get quotes from several contractors before making a decision. This way, you can compare costs and services to get the best deal.
But remember, cheaper isn't always better. You want a quality job that's going to last, right? So, don't let price be your only deciding factor. Look for a contractor who offers a balance of competitive pricing and quality workmanship.
The Bottom Line
Painting your house is an investment in your property's future. So, while the cost might seem high initially, the benefits — like improved curb appeal and increased property value — are well worth it.
Does it sound like a big task? Sure, it does! But with the right planning and budgeting, you can ensure a successful painting project that enhances the beauty and value of your home.
Ready to take the plunge? Then let's get that painting project started!
What Type of Solution Do You Need?
Zip Codes Served: 46077, 46107, 46113, 46183, 46201, 46202, 46203, 46204, 46205, 46208, 46214, 46217, 46218, 46219, 46220, 46221, 46222, 46224, 46225, 46226
Painting Quotes – Service Area