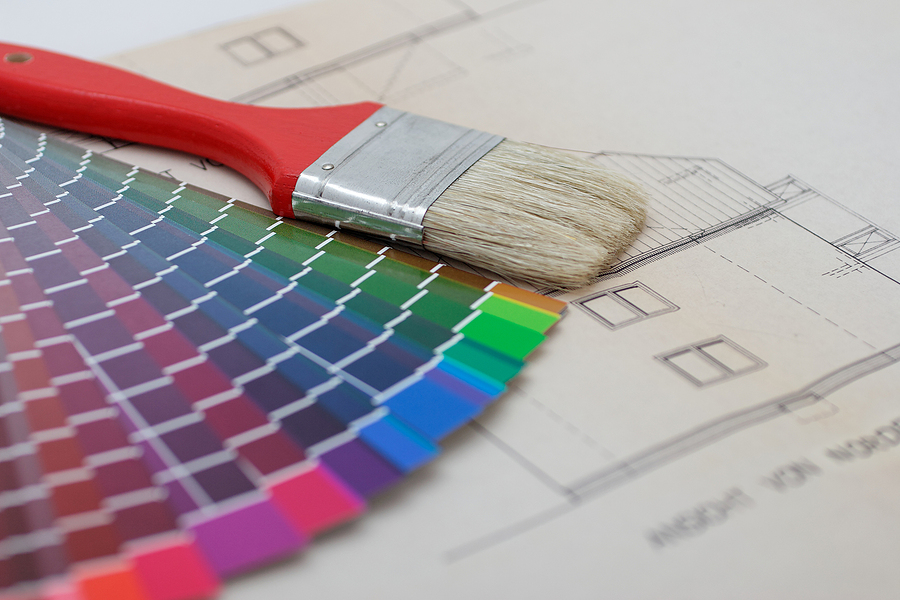 How Much Do Painters Cost in Jackson, MS? | House And Office Painting Calculator
Be it residential or commercial painting, depending on the type of job, people in Jackson will pay between $2.24 – $4.87 per square foot to hire a professional painting company. Alarming, but true, 80% of homeowners who do not compare at least two quotes will overpay.
Use this tool from Best Painting Estimates to find out how much it will cost to have your house or office painted in Jackson Mississippi.
TYPES OF PAINTING
Finding a quality painting company in your area takes as little as 30 seconds. Simply answer a small set of questions and we will connect you with local painting companies in your area.
How Much Does House Painting Cost in Jackson, MS?
In Jackson, you're going to be looking to pay between $2.78 – $4.87 per square foot to paint a house.
800 Sq Ft House – Cost $2,673 – $2,900
1000 Sq Ft House – Cost $3,375 – $3,710
1500 Sq Ft House – Cost $5,004 – $5,284
2000 Sq Ft House – Cost $6,503 – $7,604
2500 Sq Ft House – Cost $7,100 – $8,798
3000 Sq Ft House – Cost $7,352 – $9,860
How Much Does Commercial Painting Cost in Jackson?
In Jackson, having your office or commercial building painted will cost somewhere between $2.95 – $5.57 per square foot to paint a house.
1000 Sq Ft Office – Cost $3,800 – $3,954
2000 Sq Ft Office – Cost $7,972 – $8,704
2500 Sq Ft Office – Cost $8,407 – $9,999
3000 Sq Ft Office – Cost $8,395 – $13,705
4000 Sq Ft Office – Cost $9,900 – $15,737
Find Painters in Jackson, MS
Below is a list of painting contractors in Jackson, MS. Reach out to them directly, or request to compare competitive quotes from 2-4 painting companies near you.
Jeremy's Perfect Finish
864 Foley St
Jackson, MS 39202
Stuart Painting Co
4916 N State St
Jackson, MS 39206
Pro Painters Advantage LLC
308 Francis St
Jackson, MS 39206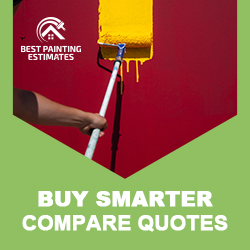 New Home Owners in Jackson, Mississippi
Jackson, MS is the capital city of Mississippi. It's known for its many historic sites. The city has many beautiful parks and attractions for everyone to enjoy. The city also has over 150,000 residents that live in the city currently.
Understanding House Painting Costs in Jackson, MS
When you're planning a house painting project in Jackson, MS, it's crucial to grasp the various factors that can influence the final cost. Your budget will be impacted by things like the size of your home, the type of paint you choose, and the intricacies of the job.
Size and Scope of the Project
The first thing you need to consider is the size of your house and the specific areas you want to be painted. Generally, larger houses require more paint and labor, resulting in higher costs. However, even with smaller homes, you might find the price tag climbing if you're considering more intricate jobs such as detailed trim work or applying different colors to different rooms. Remember, it's not just about the square footage; complexity matters too!
Type of Paint and Materials Used
Paint selection can also significantly affect your budget. High-quality paints with a broader color range or specific features such as durability or low VOC content might come at a premium. Yet, in the long run, these could save you money by providing better coverage and longer-lasting finishes, meaning fewer touch-ups in the future.
Tips to Navigate House Painting Costs
Get Multiple Quotes: It's always a good idea to get quotes from several painting contractors to compare prices and services offered.
Do Some Prep Work Yourself: If you're willing and able, doing some prep work like cleaning walls or moving furniture can reduce labor costs.
Plan for Unforeseen Expenses: Set aside about 10-20% of your budget for unexpected costs. Old houses especially can surprise you with issues like lead paint or rotten wood that need addressing before new paint can be applied.
So, how much does it really cost to paint a house in Jackson, MS? It varies, of course, but as a ballpark figure, you can expect to pay between $2,500 and $7,500 for an average-sized home. The most crucial aspect is to plan carefully and make informed decisions that align with your budget and desired outcome. Isn't it worth investing wisely for a fresh, beautiful home you'll enjoy for years to come?
What Type of Solution Do You Need?
Zip Codes Served: 39056, 39157, 39174, 39201, 39202, 39203, 39204, 39206, 39208, 39209, 39211, 39212, 39213, 39216, 39217, 39232, 39269, 39272
Painting Quotes – Service Area