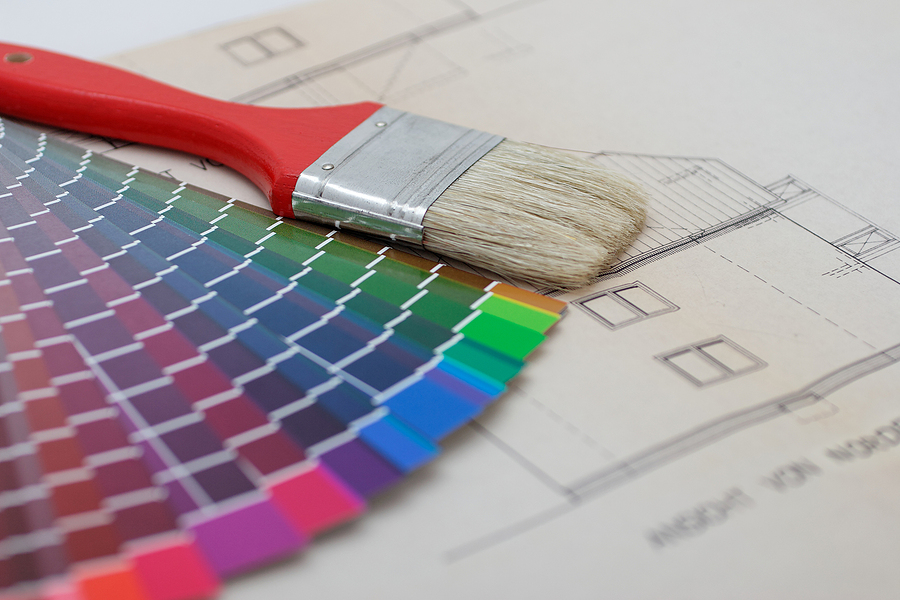 How Much Do Painters Cost in Kansas City, KS? | House And Office Painting Calculator
Be it residential or commercial painting, depending on the type of job, people in Kansas City, KS will pay between $2.25 – $4.80 per square foot to hire a professional painting company. Alarming, but true, 80% of homeowners who do not compare at least two quotes will overpay.
Use this tool from Best Painting Estimates to find out how much it will cost to have your house or office painted in Kansas City, Kansas.
TYPES OF PAINTING
Finding a quality painting company in your area takes as little as 30 seconds. Simply answer a small set of questions and we will connect you with local painting companies in your area.
How Much Does House Painting Cost in Kansas City, KS?
In Kansas City, you're going to be looking to pay between $2.74 – $4.89 per square foot to paint a house.
800 Sq Ft House – Cost $2,673 – $2,900
1000 Sq Ft House – Cost $3,379 – $3,710
1500 Sq Ft House – Cost $5,004 – $5,287
2000 Sq Ft House – Cost $6,500 – $7,604
2500 Sq Ft House – Cost $7,100 – $8,795
3000 Sq Ft House – Cost $7,350 – $9,860
How Much Does Commercial Painting Cost in Kansas City?
In Kansas City, having your office or commercial building painted will cost somewhere between $2.92 – $5.57 per square foot to paint a house.
1000 Sq Ft Office – Cost $3,800 – $3,954
2000 Sq Ft Office – Cost $7,970 – $8,707
2500 Sq Ft Office – Cost $8,409 – $9,999
3000 Sq Ft Office – Cost $8,394 – $13,710
4000 Sq Ft Office – Cost $9,900 – $15,734
Find Painters in Kansas City, KS
Below is a list of painting contractors in Kansas City, KS. Reach out to them directly, or request to compare competitive quotes from 2-4 painting companies near you.
Luke Kush's Painting, Inc.
1401 Minnesota Ave
Kansas City, KS 66102
Sharper Impressions Painting Co
6224 Nieman Rd
Shawnee, KS 66203
Aaron's Painting and Remodeling, Inc.
5400 Johnson Dr
Mission, KS 66205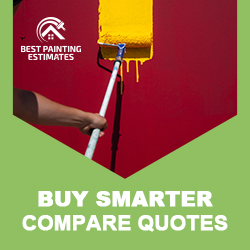 New Home Owners in Kansas City, Kansas
Kansas City is a bustling metropolis that sits on the eastern edge of Kansas. Home to many attractions, including The Kansas Speedway and Kaw Point Park where you can find spectacular views for yourself, and so much more that will keep everyone entertained.
Understanding House Painting Costs in Kansas City, KS
Painting your home is a fantastic way to revitalize its look and increase its value. However, understanding the costs involved can be quite perplexing. In Kansas City, KS, several factors play into the overall cost of house painting.
Factors Influencing Painting Costs
Size of the House: Naturally, the larger your house, the more paint and labor are required. It's simple math, isn't it? A smaller bungalow will cost less to paint than a sprawling mansion.
Type and Quality of Paint: Just as you'd expect, not all paints are created equal. High-quality, durable paints with excellent coverage may cost more upfront but can save you money in the long run. You wouldn't want to skimp on quality, would you?
Labor Costs: Here's the crux—professional painters in Kansas City, KS typically charge by the hour or square footage. Do your research, get a few quotes, and make an informed decision.
Getting the Best Value
Now that you have a basic understanding of the costs, let's look at how to get the most bang for your buck.
Plan Ahead: Just as with any significant project, planning is key. Determine your budget, choose your paint wisely, and try to get estimates from multiple contractors. Remember, the cheapest isn't always the best.
Seasonal Discounts: Ever thought about the time of year you decide to paint? Contractors often offer discounts during their slower months. So planning your paint job for the off-season could save you a pretty penny.
Do Some Prep Work: Preparing the walls yourself by cleaning and doing minor repairs can significantly reduce labor costs. Who knew a little elbow grease could save you so much?
In conclusion, painting your house in Kansas City, KS can be a worthy investment if planned correctly. So, are you ready to give your home a fresh, new look?
What Type of Solution Do You Need?
Zip Codes Served: 66102, 66104, 66109, 66106, 66112, 66103, 66101, 66111, 66105, 66115, 66118
Painting Quotes – Service Area