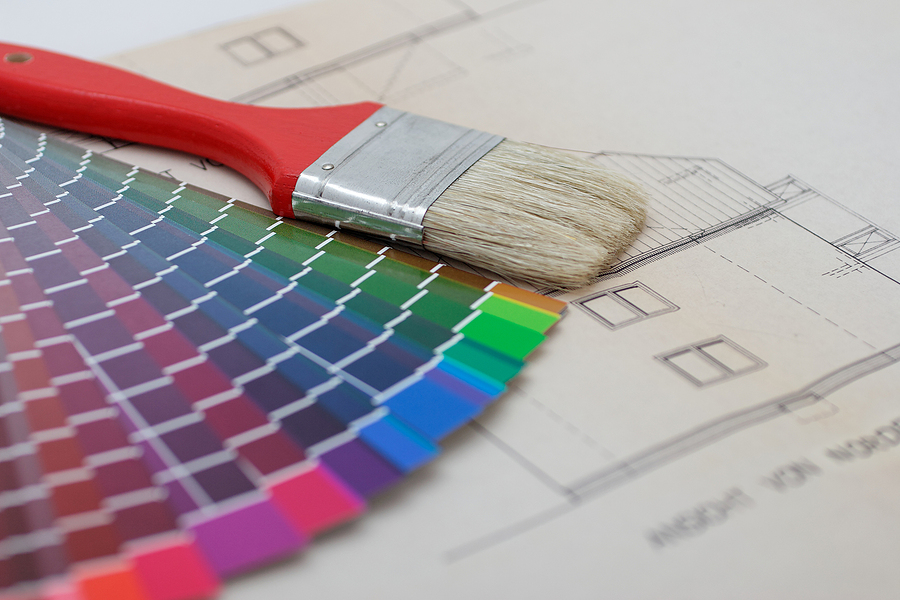 How Much Do Painters Cost in Kentucky? | House And Office Painting Calculator
Be it residential or commercial painting, depending on the type of job, people in Kentucky will pay between $2.19 – $4.87 per square foot to hire a professional painting company. Alarming, but true, 80% of homeowners who do not compare at least two quotes will overpay.
Use this tool from Best Painting Estimates to find out how much it will cost to have your house or office painted in Kentucky.
TYPES OF PAINTING
Finding a quality painting company in your area takes as little as 30 seconds. Simply answer a small set of questions and we will connect you with local painting companies in your area.
How Much Does House Painting Cost in Kentucky?
In Kentucky, you're going to be looking to pay between $2.74 – $4.85 per square foot to paint a house.
800 Sq Ft House – Cost $2,672 – $2,902
1000 Sq Ft House – Cost $3,378 – $3,709
1500 Sq Ft House – Cost $5,002 – $5,289
2000 Sq Ft House – Cost $6,502 – $7,605
2500 Sq Ft House – Cost $7,101 – $8,790
3000 Sq Ft House – Cost $7,345 – $9,859
How Much Does Commercial Painting Cost in Kentucky?
In Kentucky, having your office or commercial building painted will cost somewhere between $2.91 – $5.55 per square foot to paint a house.
1000 Sq Ft Office – Cost $3,799 – $3,952
2000 Sq Ft Office – Cost $7,970 – $8,704
2500 Sq Ft Office – Cost $8,408 – $9,995
3000 Sq Ft Office – Cost $8,389 – $13,707
4000 Sq Ft Office – Cost $9,898 – $15,737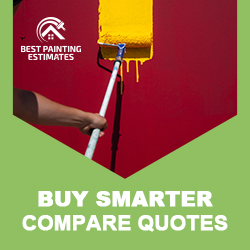 Get Painting Quotes in These Kentucky Cities and More:
Lexington, KY; Louisville, KY; Bowling Green, KY; Owensboro, KY
Find Painters in Kentucky
Below is a list of painting contractors in Kentucky. Reach out to them directly, or request to compare competitive quotes from 2-4 painting companies near you.
CertaPro Painters of Louisville
2218 Frankfort Ave
Louisville, KY 40206
Big J Painting LLC
765 Lane Allen Rd
Lexington, KY 40504
Briteway Painting
139 Tanglewood Trail
Louisville, KY 40223
Anointed Hands Painting, LLC
1069 Crimson Creek Dr
Lexington, KY 40509
Whitehouse Residential & Commercial Painting
8045 Warwick Ave
Louisville, KY 40222
What Type of Solution Do You Need?
Understanding House Painting Costs in Kentucky
Kentucky is a vibrant state with an equally vibrant housing market. One of the common questions that homeowners often ask is about the cost of house painting. So, let's delve into that, shall we?
The Factors that Influence the Cost
First off, house painting costs are influenced by a number of factors. These include:
Size of the house: Naturally, a larger house will require more paint and more labor, hence more cost.
Type of paint: High-quality paints are more expensive but can be worth the investment due to their durability.
Labor costs: In Kentucky, labor costs can vary depending on the complexity of the job and the experience of the contractor.
Average Costs and Tips for Homeowners
On average, homeowners in Kentucky may spend between $6,500 and $7,700 on a full exterior paint job. However, this is just a rough estimate. The actual cost can be higher or lower based on the factors mentioned above.
Does that mean you should always go for the most expensive option? Not necessarily. Here are a few tips:
Plan your budget wisely: Consider the long-term benefits of using high-quality paint and hiring experienced contractors. These might cost more upfront, but they can save you money in the long run by reducing the need for frequent repaints.
Get multiple quotes: Don't settle for the first quote you get. Shop around, get at least three quotes, and then make an informed decision.
Ask for references: A reputable contractor should be able to provide references. This way, you can see their previous work and gauge their level of professionalism.
In conclusion, house painting costs in Kentucky can vary greatly. However, with careful planning, budgeting, and a bit of research, you can ensure you get a quality paint job that suits your budget and enhances your home's value.
Professional Painting Services in Lexington, Professional Painting Services in Louisville
Kentucky Zip Codes Where We Provide Professional Painting Services
Lexington
40509, 40517, 40515, 40511, 40503, 40504, 40502, 40505, 40508, 40514, 40513, 40516, 40506, 40510, 40507
Louisville
40214, 40216, 40299, 40219, 40229, 40272, 40291, 40245, 40220, 40218, 40207, 40241, 40258, 40205, 40223, 40211, 40222, 40215, 40206, 40203, 40212, 40213, 40208, 40228, 40204, 40210, 40217, 40242, 40243, 40202, 40280, 40209, 40231
More Kentucky Zip Codes we serve:
42202, 41201, 42120, 40801, 42602, 41001, 41601, 42204, 42020, 42603, 42122, 40402, 41121, 40902, 42021, 40903, 41712, 41512, 41102, 41101, 42206, 41002, 42123, 41602, 41713, 40003, 42022, 41603, 40906, 40004, 42023, 42024, 40104, 40806, 41714, 41311, 42124, 41203, 41604, 42320, 40006, 42207, 42321, 42322, 42323, 41513, 41514, 41073, 42324, 40807, 42025, 40403, 40404, 41003, 42516, 40007, 41605, 40913, 41606, 42712, 40914, 40808, 40915, 41804, 41124, 40810, 40008, 41607, 42027, 42713, 41719, 41314,
41204, 40107, 42101, 42104, 42103, 42102, 40009, 40108, 42715, 42325, 40409, 42518, 40109, 41004, 42326, 42210, 40921, 41721, 40010, 42716, 41722, 41517, 40310, 42717, 41005, 42028, 42519, 41723, 41006, 41612, 42211, 42327, 41007, 42029, 40813, 40011, 42718, 41301, 41519, 42721, 42722, 41408, 40923, 40311, 41725, 41008, 41129, 42127, 40815, 42724, 42214, 42328, 42330, 42215, 40012, 40816, 41727, 42726, 42404, 40312, 41317, 40313, 42332, 40110, 42031, 40927, 40111, 40818, 40819, 42728, 42032, 41729,
40701, 41010, 41731, 42406, 41011, 41014, 41016, 40013, 40419, 40820, 40014, 41030, 42217, 41810, 42333, 42729, 40823, 42035, 40115, 41031, 41615, 40422, 41616, 42408, 40824, 41074, 41033, 41812, 41214, 41735, 41859, 40316, 41132, 42036, 42409, 41034, 42337, 41619, 41035, 42731, 42338, 42339, 42528, 41621, 41739, 42037, 42410, 40729, 41216, 41622, 42732, 42038, 42129, 42130, 40117, 42701, 42733, 41421, 41522, 42220, 41135, 40019, 41740, 40826, 41018, 41815, 40827, 42567, 40828, 41039, 41425, 40118,
40020, 40119, 41040, 42039, 42040, 41524, 42533, 40022, 40023, 40935, 41219, 41139, 41041, 41042, 41526, 42343, 41527, 42223, 40121, 41075, 41043, 42133, 40939, 40940, 40601, 40604, 42134, 42411, 41528, 40322, 41017, 42041, 42140, 40140, 41817, 40941, 41630, 41141, 41745, 40324, 41044, 41045, 42044, 40943, 42141, 41046, 42740, 42741, 40025, 41819, 40026, 42232, 42344, 41142, 42045, 40328, 40734, 40434, 40829, 41143, 40946, 42743, 41144, 42345, 41631, 40830, 41632, 40142, 42234, 41222, 41821, 42047,
42413, 41746, 42048, 40143, 41531, 42746, 40831, 40144, 41635, 40330, 42347, 42348, 41701, 42049, 41332, 41048, 40949, 41534, 40840, 42420, 42236, 42151, 41636, 42050, 42051, 41049, 41822, 40953, 41146, 42748, 42153, 40843, 40334, 42240, 42349, 42749, 40844, 41535, 40145, 41640, 40845, 40437, 41749, 41051, 41224, 40336, 40146, 42350, 41824, 41149, 41642, 41825, 41339, 42629, 41751, 40337, 41537, 41826, 41538, 41052, 40440, 41226, 40737, 40339, 40847, 40958, 42053, 41539, 40442, 42054, 41828, 42753,
42154, 41754, 42055, 42056, 42254, 40031, 41643, 40444, 41645, 41015, 40342, 40033, 40150, 41831, 42058, 42754, 40849, 41832, 42256, 42351, 42539, 41540, 40740, 41833, 41834, 42352, 40445, 40036, 40741, 40744, 40743, 40037, 41348, 41230, 42060, 41231, 42061, 41232, 40854, 42156, 40855, 42355, 40040, 42431, 42757, 41547, 41836, 42259, 40962, 42436, 42758, 42356, 42064, 42631, 41159, 41649, 40964, 40041, 42066, 41837, 41055, 41056, 41543, 41544, 40152, 41647, 42354, 40447, 40448, 41835, 41234, 40346,
42069, 41059, 41650, 42541, 40965, 40347, 40348, 41838, 42762, 40045, 41062, 40856, 41352, 42633, 40350, 40351, 42437, 42261, 41063, 42440, 40046, 42157, 41064, 42764, 40353, 40456, 40047, 41839, 41548, 40858, 40155, 42765, 42071, 42544, 40048, 42441, 41840, 40049, 40050, 42076, 40051, 40052, 41071, 41076, 41099, 40356, 42442, 42262, 42159, 41238, 42361, 41164, 42265, 40358, 40972, 40460, 42301, 42303, 40359, 40360, 42001, 42003, 40461, 41240, 40361, 42160, 42634, 40464, 40862, 40863, 40157, 42266,
40055, 40363, 40468, 41080, 40056, 41553, 42366, 41554, 41501, 41250, 42635, 41360, 41843, 40977, 41555, 41844, 40057, 40058, 42367, 41845, 41653, 42445, 41655, 40059, 42450, 40865, 41166, 41557, 40160, 41558, 41861, 40472, 40060, 41847, 42451, 41559, 42638, 42368, 40161, 40475, 40162, 41254, 40979, 42452, 41560, 42273, 42274, 40759, 42369, 42163, 41365, 42370, 42275, 41366, 41367, 41848, 41464, 42371, 41168, 41169, 42642, 42276, 42372, 40370, 42453, 40062, 40063, 42078, 40371, 40372, 41465, 41083,
40481, 41171, 41759, 40982, 42553, 42164, 41760, 42455, 41849, 42079, 40983, 42280, 40374, 41562, 41563, 40065, 40165, 41564, 40763, 41085, 40067, 41255, 41762, 40376, 42456, 41763, 41764, 40068, 42081, 42171, 42503, 42501, 42776, 42374, 41174, 41175, 41503, 41086, 42458, 40069, 41256, 41257, 40379, 40484, 40380, 41659, 42647, 41566, 40170, 40868, 41567, 40988, 41568, 42649, 42459, 40070, 42166, 42782, 42285, 42082, 40071, 41660, 41260, 41855, 41766, 42083, 41189, 42084, 41262, 42167, 41862, 40870,
41663, 42286, 40995, 40075, 41263, 40486, 41264, 41091, 40171, 42461, 42784, 42376, 41265, 41179, 41385, 41571, 41092, 40383, 41772, 41773, 40175, 41774, 41572, 40385, 40076, 40997, 41093, 40873, 41094, 40874, 41267, 41095, 42085, 42462, 41666, 40489, 41180, 40176, 41667, 40387, 41775, 41472, 42086, 40177, 41268, 40077, 40178, 42463, 41669, 41390, 42788, 42464, 41858, 42378, 42653, 42087, 40769, 41271, 41097, 40078, 40390, 40391, 42565, 42088, 41274, 40771, 42170, 41776, 41183, 41098, 41777, 42566, 41397
Painting Quotes – Service Area