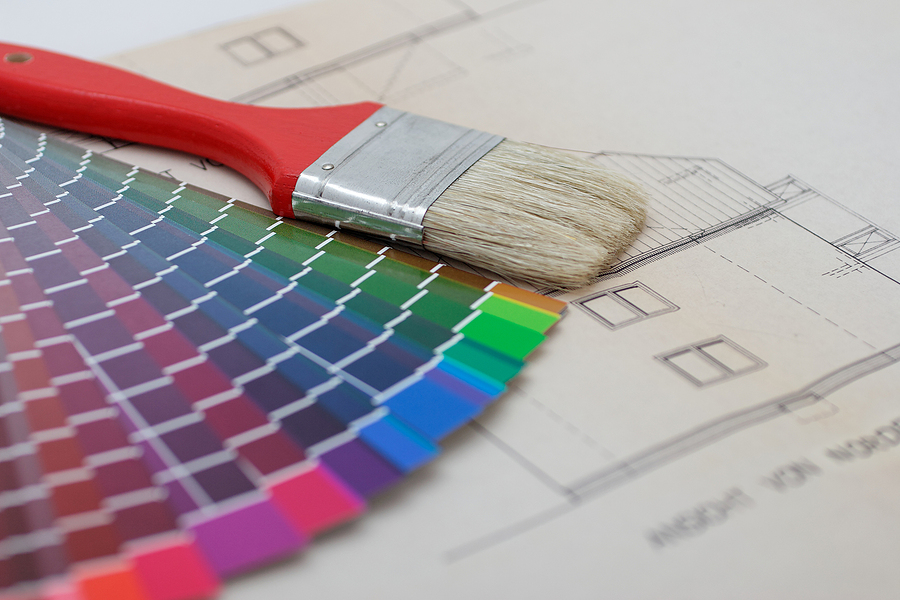 How Much Do Painters Cost in Laredo, TX? | House And Office Painting Calculator
Be it residential or commercial painting, depending on the type of job, people in Laredo will pay between $2.23 – $4.87 per square foot to hire a professional painting company. Alarming, but true, 80% of homeowners who do not compare at least two quotes will overpay.
Use this tool from Best Painting Estimates to find out how much it will cost to have your house or office painted in Laredo Texas.
TYPES OF PAINTING
Finding a quality painting company in your area takes as little as 30 seconds. Simply answer a small set of questions and we will connect you with local painting companies in your area.
How Much Does House Painting Cost in Laredo, TX?
In Laredo, you're going to be looking to pay between $2.75 – $4.83 per square foot to paint a house.
800 Sq Ft House – Cost $2,673 – $2,903
1000 Sq Ft House – Cost $3,375 – $3,710
1500 Sq Ft House – Cost $5,004 – $5,284
2000 Sq Ft House – Cost $6,500 – $7,605
2500 Sq Ft House – Cost $7,101 – $8,795
3000 Sq Ft House – Cost $7,350 – $9,861
How Much Does Commercial Painting Cost in Laredo?
In Laredo, having your office or commercial building painted will cost somewhere between $2.91 – $5.57 per square foot to paint a house.
1000 Sq Ft Office – Cost $3,800 – $3,954
2000 Sq Ft Office – Cost $7,974 – $8,700
2500 Sq Ft Office – Cost $8,405 – $9,995
3000 Sq Ft Office – Cost $8,394 – $13,705
4000 Sq Ft Office – Cost $9,900 – $15,732
Find Painters in Laredo, TX
Below is a list of painting contractors in Laredo, TX. Reach out to them directly, or request to compare competitive quotes from 2-4 painting companies near you.
Jimenez Painting Co.
6528 Cereus Ct
Laredo, TX 78043
Martinez Painting
3006 E Montgomery St
Laredo, TX 78043
LIMON PAINTING
2815 E Montgomery St
Laredo, TX 78043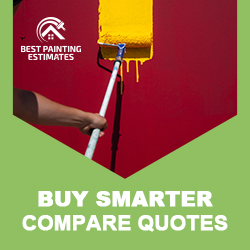 New Home Owners in Laredo, Texas
Laredo is more than just a city on the Mexican border – it's also home to some truly fascinating history. The Republic of Rio Grande Museum tells this story through displays that highlight local culture and heritage. There are also plenty of activities and amazing food to keep everyone busy when in the city.
Understanding House Painting Costs in Laredo, TX
House painting, while seemingly straightforward, involves more than a can of paint and a brush. It's a nuanced process, especially when considering the costs in a location like Laredo, TX.
Factors Influencing the Cost
The cost of house painting in Laredo can be influenced by various factors. For instance, the size of the house, the type of paint used, and the intricacy of the project.
Size of the House: Naturally, a larger house will require more paint and time, increasing the overall cost. Also, additional stories or unique architectural features can add to the complexity and, therefore, the price.
Type of Paint: High-quality paints with superior longevity and finish are often more expensive than their counterparts. However, they can be cost-effective in the long run as they might not need repainting for several years.
Project Intricacy: Detailed work such as painting window frames, doors, and trim, or dealing with challenging textures can influence the final cost.
Getting the Best Value
When it comes to house painting, it's essential to strike a balance between cost and quality. Here are some suggestions:
Research and Compare: Don't settle for the first quote you receive. Collect quotes from various contractors and make a comparison. Look beyond the price and consider the value each contractor offers.
Prioritize Quality: Opting for cheaper materials or services can lead to premature paint failure. So, it's better to invest in quality that will withstand the test of time.
Plan Ahead: Avoid peak painting seasons to get better pricing. Contractors may offer discounts during their slow periods.
Remember, painting your house is an investment that can enhance its value and curb appeal. So, taking the time to understand the cost involved can help ensure a result you'll love.
What Type of Solution Do You Need?
Zip Codes Served: 78046, 78045, 78041, 78043, 78040, 78044
Painting Quotes – Service Area