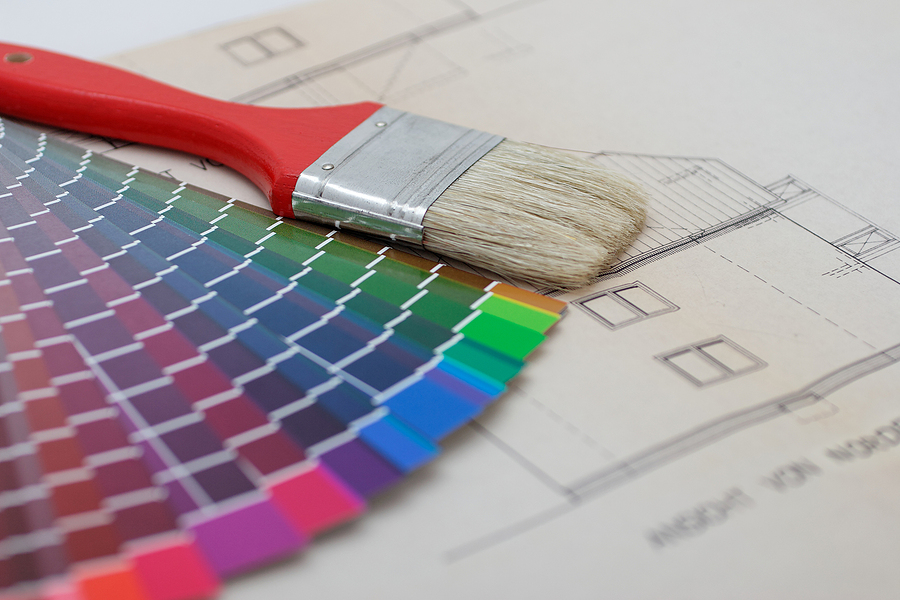 How Much Do Painters Cost in Madison, WI? | House And Office Painting Calculator
Be it residential or commercial painting, depending on the type of job, people in Madison will pay between $2.23 – $4.84 per square foot to hire a professional painting company. Alarming, but true, 80% of homeowners who do not compare at least two quotes will overpay.
Use this tool from Best Painting Estimates to find out how much it will cost to have your house or office painted in Madison Wisconsin.
TYPES OF PAINTING
Finding a quality painting company in your area takes as little as 30 seconds. Simply answer a small set of questions and we will connect you with local painting companies in your area.
How Much Does House Painting Cost in Madison, WI?
In Madison, you're going to be looking to pay between $2.75 – $4.88 per square foot to paint a house.
800 Sq Ft House – Cost $2,673 – $2,899
1000 Sq Ft House – Cost $3,383 – $3,710
1500 Sq Ft House – Cost $5,005 – $5,287
2000 Sq Ft House – Cost $6,500 – $7,609
2500 Sq Ft House – Cost $7,104 – $8,795
3000 Sq Ft House – Cost $7,350 – $9,865
How Much Does Commercial Painting Cost in Madison?
In Madison, having your office or commercial building painted will cost somewhere between $2.93 – $5.57 per square foot to paint a house.
1000 Sq Ft Office – Cost $3,805 – $3,950
2000 Sq Ft Office – Cost $7,970 – $8,707
2500 Sq Ft Office – Cost $8,404 – $9,999
3000 Sq Ft Office – Cost $8,387 – $13,702
4000 Sq Ft Office – Cost $9,900 – $15,734
Find Painters in Madison, WI
Below is a list of painting contractors in Madison, WI. Reach out to them directly, or request to compare competitive quotes from 2-4 painting companies near you.
Megna Painting
2726 Atwood Ave
Madison, WI 53704
CertaPro Painters of Madison, WI
2742 Agriculture Dr
Madison, WI 53718
Genesis Painting
4401 Femrite Dr
Madison, WI 53716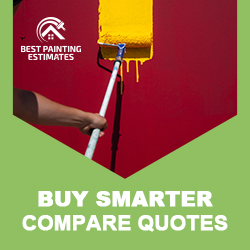 New Home Owners in Madison, Wisconsin
Madison is the capital city of Wisconsin and it's known for its landmarks. One such landmark can be found right in Madison's downtown area between two lakes called Mendota and Monona. The City also has amazing trails for everyone to explore.
A Deep Dive Into House Painting Costs in Madison, WI
Are you thinking about giving your house in Madison, WI, a fresh coat of paint? It's a great way to breathe new life into your home. But, before diving in, it's crucial to understand the costs involved. I'm here to help you break down the expenses and offer some handy tips to make your painting project more cost-effective.
Understanding the Cost Factors
Firstly, let's talk about the factors that contribute to the overall cost of painting a house. The size of your house, the type of paint you choose, and the complexity of the job all play a part. Typically, the larger the surface area, the higher the cost. Similarly, premium paints can significantly bump up the price.
Size of the house: In Madison, the average cost to paint a house per square foot ranges from $1.50 to $3.50. So, if you have a 2,000-square-foot house, you're looking at a ballpark figure of $6,600 to $7,700.
Type of paint: Higher-end paints could cost you $50 per gallon or more. So, for a 2,000-square-foot house, you might need around 10-15 gallons of paint, which adds an extra $500-$750 to your budget.
Complexity of the job: Tasks like painting over dark colors, working on high walls or dealing with intricate architectural details can add to the labor cost.
Saving on House Painting Costs
Now, I understand that these numbers might feel daunting. But don't worry! There are ways to manage the costs without compromising on quality.
Choose the right time: Off-peak seasons can be a good time to paint your house. Contractors are less busy, and you might score a better deal.
Plan ahead: Proper planning can save you from unnecessary expenses. So, make sure you know exactly what you want before the work begins.
Do some work yourself: If you're up for it, you can save on labor costs by doing some of the prep work yourself, such as moving furniture and removing wallpaper.
Remember, while cost is important, it shouldn't be the only factor in your decision. Quality workmanship and paint can save you money in the long run by reducing the need for frequent repaints. So, take your time, plan wisely, and your house will look fantastic without breaking the bank!
What Type of Solution Do You Need?
Zip Codes Served: 53532, 53558, 53562, 53590, 53593, 53597, 53703, 53704, 53705, 53706, 53711, 53713, 53714, 53715, 53716, 53717, 53718, 53719, 53726, 53792
Painting Quotes – Service Area