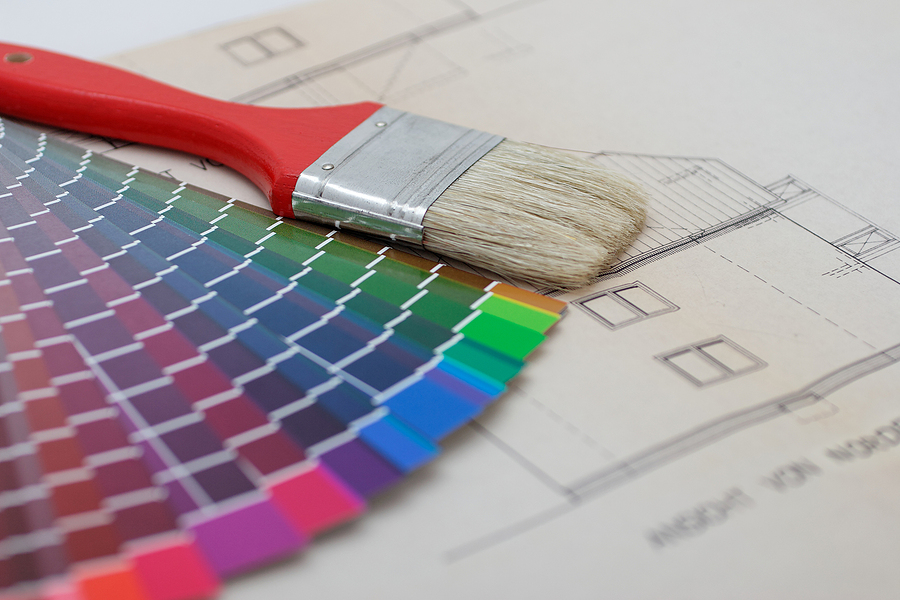 How Much Do Painters Cost in Maine? | House And Office Painting Calculator
Be it residential or commercial painting, depending on the type of job, people in Maine will pay between $2.23 – $4.81 per square foot to hire a professional painting company. Alarming, but true, 80% of homeowners who do not compare at least two quotes will overpay.
Use this tool from Best Painting Estimates to find out how much it will cost to have your house or office painted in Maine.
TYPES OF PAINTING
Finding a quality painting company in your area takes as little as 30 seconds. Simply answer a small set of questions and we will connect you with local painting companies in your area.
How Much Does House Painting Cost in Maine?
In Maine, you're going to be looking to pay between $2.74 – $4.83 per square foot to paint a house.
800 Sq Ft House – Cost $2,672 – $2,902
1000 Sq Ft House – Cost $3,378 – $3,705
1500 Sq Ft House – Cost $5,002 – $5,289
2000 Sq Ft House – Cost $6,502 – $7,599
2500 Sq Ft House – Cost $7,101 – $8,792
3000 Sq Ft House – Cost $7,348 – $9,858
How Much Does Commercial Painting Cost in Maine?
In Maine, having your office or commercial building painted will cost somewhere between $2.90 – $5.52 per square foot to paint a house.
1000 Sq Ft Office – Cost $3,799 – $3,954
2000 Sq Ft Office – Cost $7,970 – $8,705
2500 Sq Ft Office – Cost $8,402 – $9,997
3000 Sq Ft Office – Cost $8,389 – $13,708
4000 Sq Ft Office – Cost $9,901 – $15,732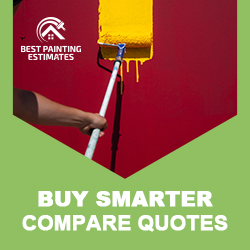 Get Painting Quotes in These Maine Cities and More:
Portland, ME; Lewiston, ME; Bangor, ME; South Portland, ME
Find Painters in Maine
Below is a list of painting contractors in Maine. Reach out to them directly, or request to compare competitive quotes from 2-4 painting companies near you.
Residential Roofers
26 Lindsey Way
Hampden, ME 04444
Usher's Painting Services
E Pittston Rd
Pittston, ME 04345
Straight Cut Painting
343 Christian Ridge Rd
Ellsworth, ME 04605
Paladin Painting
105 Sidney Blvd
Hampden, ME 04444
Eastern Painting Co Inc.
525 Main St Ste B
South Portland, ME 04106
What Type of Solution Do You Need?
Understanding the Cost of House Painting in Maine
If you've ever wondered, 'How much does it actually cost to paint a house in Maine?', you're not alone. I've been there, and I can tell you, it's a bit like asking how long a piece of string is. It really depends on a variety of factors.
Factors Influencing House Painting Costs
Size of the House: Naturally, the bigger the house, the more paint is needed. A quaint little cottage in Bar Harbor is going to require less paint (and time) than a sprawling mansion in Falmouth.
Type of Paint: High-quality paints might cost a bit more upfront, but they typically last longer. So, do you opt for a cheaper paint and repaint more often, or invest in a pricier, more durable paint from the start? It's a tough call, but one worth considering.
Labor Costs: This is often the largest portion of the bill. Skilled labor isn't cheap, but the end result is usually worth it. After all, isn't it better to have a job done right the first time?
Ballpark Figures for House Painting in Maine
So, what's the ballpark figure for painting a house in Maine? Based on my experience, for a standard two-story, three-bedroom house, you could be looking at anywhere between $3,000 to $10,000. This includes labor and materials. But remember, this is just a ballpark figure. For a more precise estimate, it's always best to get a quote from a local contractor.
When it comes to home improvement, it's essential to balance cost with quality. Sure, everyone wants to save money, but skimping on materials or hiring unqualified workers can lead to more problems (and expenses) down the line. Isn't it better to do it right the first time, even if it costs a little more? It's your home, after all. You want it to look its best!
Maine Zip Codes Where We Provide Professional Painting Services
4406, 4001, 4606, 4910, 4002, 4535, 4216, 4911, 4732, 4912, 4210, 4330, 4408, 4003, 4694, 4401, 4609, 4653, 4530, 4611, 4915, 4917, 4918, 4733, 4612, 3901, 4217, 4005, 4006, 4920, 4613, 4734, 4614, 4537, 4538, 4287, 4008, 4410, 4411, 4551, 4412, 4735, 4009, 4539, 4616, 4921, 4617, 4413, 4010, 4414, 4415, 4011, 4219, 4220, 4416, 4417, 4922, 4093, 4619, 4923, 4843, 4924, 4221, 4107, 3902, 4925, 4736, 4419, 4015, 4421, 4541, 4422, 4017, 4622, 4926, 4019, 4927, 4623, 4624, 4928, 4427, 4020, 4625, 4021,
4110, 4563, 4626, 4543, 4424, 4627, 4022, 4628, 4929, 4930, 4224, 4932, 4426, 4342, 4222, 4739, 4226, 4024, 4629, 4544, 4227, 4228, 4630, 4430, 4933, 4431, 4030, 4234, 4343, 4740, 4631, 4428, 4556, 3903, 4605, 4741, 4434, 4936, 4435, 4937, 4105, 4344, 4938, 4940, 4742, 4743, 4438, 4634, 4941, 4032, 4635, 4745, 4547, 4037, 4345, 4939, 4548, 4038, 4607, 4746, 4637, 4039, 4418, 4236, 4441, 4442, 4255, 4443, 4347, 4444, 4640, 4237, 4642, 4942, 4079, 4643, 4040, 4943, 4238, 4944, 4041, 4429, 4042, 4847,
4730, 4448, 4449, 4644, 4747, 4645, 4848, 4646, 4945, 4239, 4348, 4648, 4649, 4450, 4043, 4046, 4349, 4947, 4451, 3904, 3905, 4453, 4454, 4027, 4455, 4263, 4456, 4240, 4949, 4048, 4750, 4049, 4457, 4849, 4250, 4252, 4350, 4650, 4253, 4254, 4050, 4051, 4652, 4654, 4655, 4756, 4950, 4351, 4757, 4758, 4851, 4459, 4256, 4657, 4460, 4257, 4658, 4461, 4462, 4463, 4258, 4852, 4259, 4951, 4464, 4760, 4952, 4660, 4352, 4055, 4260, 4554, 4761, 4955, 4762, 4956, 4553, 4056, 4953, 4261, 4555, 4957, 4958, 3906,
4057, 4853, 4265, 4961, 4962, 4061, 4267, 4097, 4662, 4268, 4763, 4963, 4063, 3907, 4064, 4468, 4964, 4471, 4472, 4473, 4469, 4474, 4066, 4854, 4764, 4270, 4354, 4965, 4271, 4047, 4475, 4765, 4108, 4558, 4666, 4476, 4766, 4667, 4290, 4966, 4562, 4967, 4969, 4274, 4855, 4768, 4068, 4103, 4102, 4101, 4109, 4069, 4769, 4668, 4669, 4346, 4970, 4071, 4355, 4357, 4671, 4841, 4856, 4478, 4564, 4275, 4276, 4280, 4072, 4772, 4971, 4773, 4774, 4073, 4479, 4673, 4074, 4674, 4675, 4973, 4974, 4029, 4481, 4676,
4076, 4975, 4776, 4777, 4485, 4779, 4976, 4978, 4780, 4979, 4677, 3908, 4568, 4358, 4359, 4281, 4106, 4858, 4576, 4679, 4487, 4083, 4859, 4570, 4084, 4085, 4488, 4680, 4489, 4783, 4981, 4231, 4681, 4982, 4983, 4664, 4292, 4683, 4684, 4685, 4984, 4860, 4861, 4986, 4490, 4086, 4571, 4987, 4282, 4862, 4988, 4785, 4491, 4989, 4360, 4863, 4492, 4572, 4781, 4573, 4864, 4786, 4574, 4087, 4088, 4901, 4284, 4285, 4090, 4686, 4091, 4286, 4575, 4493, 4992, 4985, 4095, 4289, 4092, 4787, 4353, 4691, 4294, 4062,
4363, 4495, 4693, 4496, 4364, 4578, 4579, 4497, 4096, 3909, 3910, 3911
Painting Quotes – Service Area