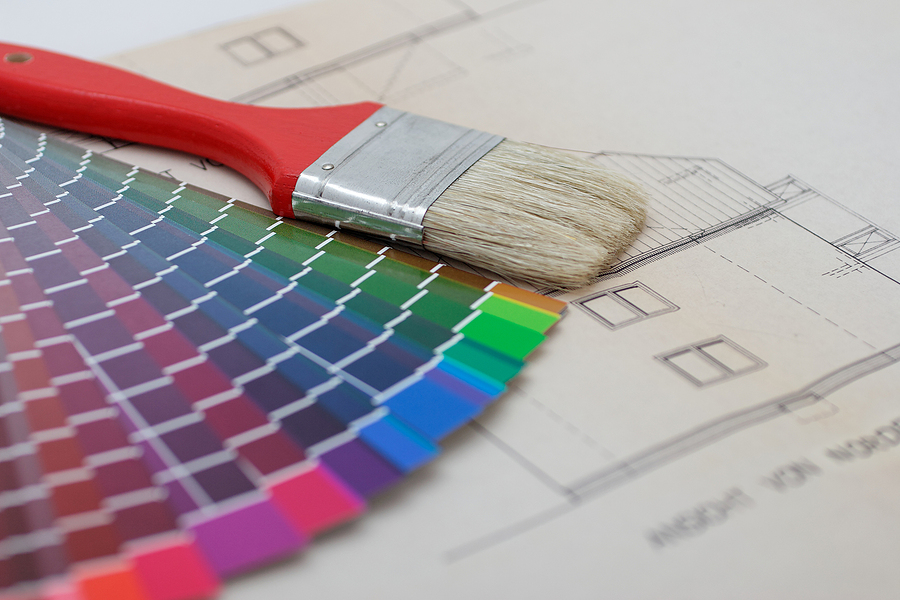 How Much Do Painters Cost in Mesa, AZ? | House And Office Painting Calculator
Be it residential or commercial painting, depending on the type of job, people in Mesa, AZ will pay between $2.25 – $4.89 per square foot to hire a professional painting company. Alarming, but true, 80% of homeowners who do not compare at least two quotes will overpay.
Use this tool from Best Painting Estimates to find out how much it will cost to have your house or office painted in Mesa Arizona.
TYPES OF PAINTING
Finding a quality painting company in your area takes as little as 30 seconds. Simply answer a small set of questions and we will connect you with local painting companies in your area.
How Much Does House Painting Cost in Mesa, AZ?
In Mesa, you're going to be looking to pay between $2.75 – $4.84 per square foot to paint a house.
800 Sq Ft House – Cost $2,673 – $2,901
1000 Sq Ft House – Cost $3,378 – $3,715
1500 Sq Ft House – Cost $5,004 – $5,284
2000 Sq Ft House – Cost $6,502 – $7,605
2500 Sq Ft House – Cost $7,100 – $8,798
3000 Sq Ft House – Cost $7,352 – $9,861
How Much Does Commercial Painting Cost in Mesa?
In Mesa, having your office or commercial building painted will cost somewhere between $2.93 – $5.57 per square foot to paint a house.
1000 Sq Ft Office – Cost $3,800 – $3,950
2000 Sq Ft Office – Cost $7,970 – $8,702
2500 Sq Ft Office – Cost $8,408 – $9,999
3000 Sq Ft Office – Cost $8,394 – $13,705
4000 Sq Ft Office – Cost $9,902 – $15,735
Find Painters in Mesa, AZ
Below is a list of painting contractors in Mesa, AZ. Reach out to them directly, or request to compare competitive quotes from 2-4 painting companies near you.
Turn Over Painting Contractors
1101 N 23rd Pl
Mesa, AZ 85213
Life In Color Painting Services
9942 E Rotation Dr
Mesa, AZ 85212
Mesa Painting Pros
9944 E Thornbush Ave
Mesa, AZ 85212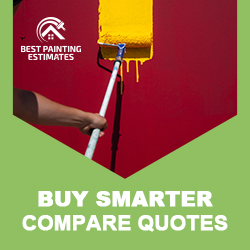 New Home Owners in Mesa, Arizona
The Mesa Arts Center is home to a theater, musicals and contemporary art. The Arizona Museum of Natural History exhibits dinosaurs skeletons as well as archaeological finds. The city also has countless other activities to keep everyone busy.
Why House Painting in Mesa, AZ, Matters
Painting your house in Mesa, AZ, isn't just about aesthetics. It's a crucial step in maintaining the integrity of your home, protecting it from the harsh Arizona sun, and preserving its value over time.
Now, you might be wondering, "How much does it cost to paint a house in Mesa, AZ?" Well, it varies. But don't worry, we're going to break it down.
Factors Influencing House Painting Costs
Costs can depend on a multitude of factors. Think of it like baking a cake; ingredients, size, and complexity of the design all play a part.
Size of the house: Larger homes will require more paint and labor, thus increasing costs.
Type of paint: High-quality paints may have a higher upfront cost, but they tend to last longer, saving you money in the long run.
Complexity of the job: If your home has lots of intricate details or hard-to-reach places, expect to pay a bit more.
Getting Value for Your Money
So, why pay for a professional paint job when you could do it yourself? Imagine standing at the base of the Grand Canyon. Could you recreate that magnificent sight with a brush and paint? Probably not. The same goes for painting your house.
Professional painters have the right tools, training, and experience to ensure a flawless finish. They'll also take care of prep work and clean up, leaving you with nothing but a beautifully painted home.
In Conclusion
In the end, the cost of painting your house in Mesa, AZ, is an investment in your home's future. A fresh coat of paint can protect your home, boost its curb appeal, and even increase its value. So next time you see your house's paint chipping away, remember, a paint job isn't just a cosmetic upgrade, it's a necessity.
What Type of Solution Do You Need?
Zip Codes Served: 85204, 85201, 85207, 85205, 85210, 85202, 85203, 85206, 85212, 85208, 85213, 85215
Painting Quotes – Service Area