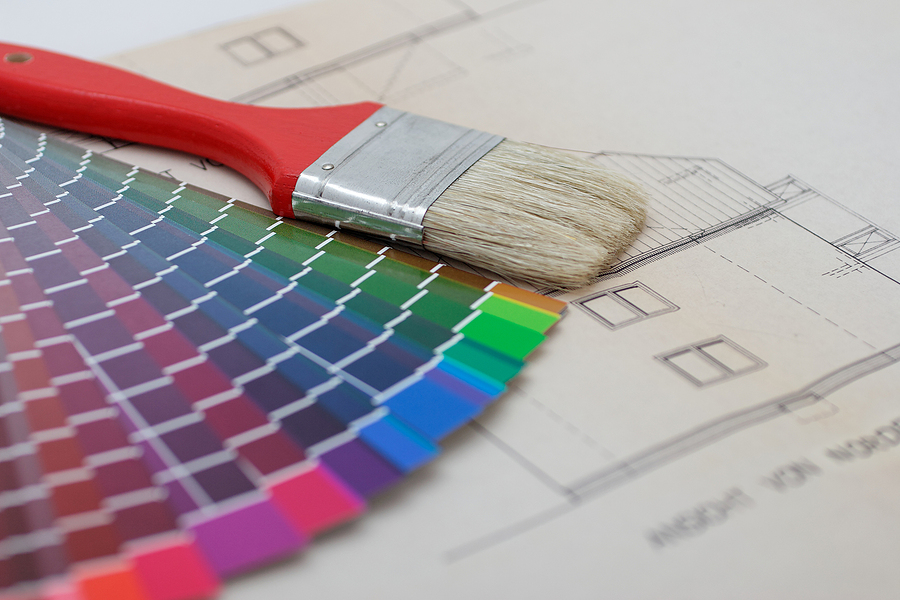 How Much Do Painters Cost in Miami, FL? | House And Office Painting Calculator
Be it residential or commercial painting, depending on the type of job, people in Miami will pay between $2.24 – $4.87 per square foot to hire a professional painting company. Alarming, but true, 80% of homeowners who do not compare at least two quotes will overpay.
Use this tool from Best Painting Estimates to find out how much it will cost to have your house or office painted in Miami Florida.
TYPES OF PAINTING
Finding a quality painting company in your area takes as little as 30 seconds. Simply answer a small set of questions and we will connect you with local painting companies in your area.
How Much Does House Painting Cost in Miami, FL?
In Miami, you're going to be looking to pay between $2.75 – $4.89 per square foot to paint a house.
800 Sq Ft House – Cost $2,673 – $2,905
1000 Sq Ft House – Cost $3,379 – $3,714
1500 Sq Ft House – Cost $5,007 – $5,289
2000 Sq Ft House – Cost $6,503 – $7,607
2500 Sq Ft House – Cost $7,100 – $8,795
3000 Sq Ft House – Cost $7,350 – $9,861
How Much Does Commercial Painting Cost in Miami?
In Miami, having your office or commercial building painted will cost somewhere between $2.91 – $5.54 per square foot to paint a house.
1000 Sq Ft Office – Cost $3,800 – $3,953
2000 Sq Ft Office – Cost $7,970 – $8,700
2500 Sq Ft Office – Cost $8,405 – $9,998
3000 Sq Ft Office – Cost $8,394 – $13,707
4000 Sq Ft Office – Cost $9,900 – $15,741
Find Painters in Miami, FL
Below is a list of painting contractors in Miami, FL. Reach out to them directly, or request to compare competitive quotes from 2-4 painting companies near you.
FLORIDA PAINTING COMPANY
PHG (34G), 555 NE 15th St
Miami, FL 33132
ROCO PAINTING SERVICES INC
915 NW 1st Ave H1714
Miami, FL 33136
Pro Painting And Sons
2324 SW 9th St
Miami, FL 33135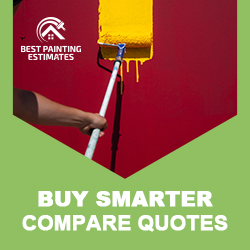 New Home Owners in Miami, Florida
Miami is a bustling metropolis and one of the most populous cities in Florida. With over 442,000 people as of 2020 census report – it's no wonder this coastal paradise has so much to offer for residents and tourists.
Understanding House Painting Costs in Miami, FL
If you're considering a fresh coat of paint for your home in Miami, you'll first want to understand the costs involved. It's not just about buying a few cans of paint and brushes. There are numerous factors that can influence the final tally.
Factors Influencing House Painting Costs
Size of the house: This is a no-brainer. The larger your home, the more paint you'll need, and the higher the cost will be.
Type of paint: High-quality paints may have a higher upfront cost, but they often provide better coverage and longer-lasting results.
Preparation work: Is your home's exterior in good condition, or does it need repairs before painting? Any additional prep work can add to the overall cost.
But how do these factors translate into actual dollars and cents? Let's break it down.
A Breakdown of House Painting Costs in Miami, FL
Typically, painting a house in Miami can cost anywhere from $2,800 to $10,000, depending on the factors mentioned above. For a standard 1500 sq ft. house, you're probably looking at around $5,000 to $5,300.
For high-quality paint, you might spend around $20 to $50 per gallon. Don't forget, you'll also need to account for the cost of primer, which can range from $10 to $20 per gallon.
Preparation work could add $1 to $3 per sq ft. to the total cost, depending on the level of damage.
Of course, these are just ballpark figures. You'll want to get a few quotes from local contractors to get a more accurate estimate.
Remember, investing in a quality paint job can not only boost your home's curb appeal but also its resale value. So, while the upfront cost may seem steep, it's worth considering the long-term benefits. You know what they say, you have to spend money to make money, right?
What Type of Solution Do You Need?
Zip Codes Served: 33186, 33157, 33125, 33142, 33177, 33161, 33165, 33175, 33196, 33126, 33176, 33178, 33193, 33147, 33162, 33155, 33179, 33172, 33169, 33134, 33135, 33183, 33133, 33174, 33156, 33173, 33180, 33127, 33185, 33143, 33145, 33138, 33130, 33150, 33144, 33168, 33189, 33166, 33137, 33184, 33167, 33181, 33187, 33131, 33182, 33146, 33190, 33136, 33154, 33170, 33132, 33129, 33194, 33128, 33158, 33122, 33101
Painting Quotes – Service Area