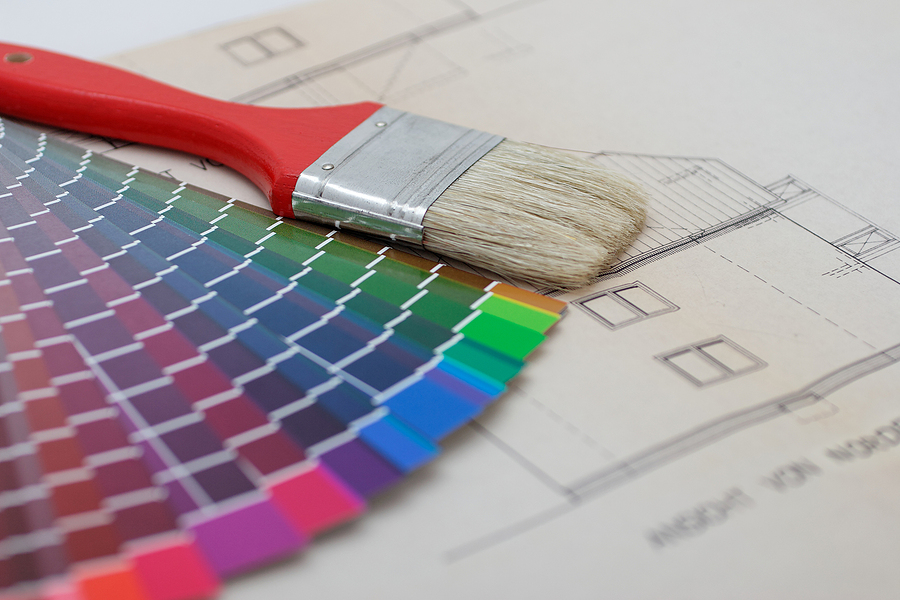 How Much Do Painters Cost in Milwaukee, WI? | House And Office Painting Calculator
Be it residential or commercial painting, depending on the type of job, people in Milwaukee will pay between $2.21 – $4.90 per square foot to hire a professional painting company. Alarming, but true, 80% of homeowners who do not compare at least two quotes will overpay.
Use this tool from Best Painting Estimates to find out how much it will cost to have your house or office painted in Milwaukee Wisconsin.
TYPES OF PAINTING
Finding a quality painting company in your area takes as little as 30 seconds. Simply answer a small set of questions and we will connect you with local painting companies in your area.
How Much Does House Painting Cost in Milwaukee, WI?
In Milwaukee, you're going to be looking to pay between $2.74 – $4.83 per square foot to paint a house.
800 Sq Ft House – Cost $2,673 – $2,902
1000 Sq Ft House – Cost $3,375 – $3,714
1500 Sq Ft House – Cost $5,002 – $5,287
2000 Sq Ft House – Cost $6,504 – $7,607
2500 Sq Ft House – Cost $7,100 – $8,795
3000 Sq Ft House – Cost $7,350 – $9,861
How Much Does Commercial Painting Cost in Milwaukee?
In Milwaukee, having your office or commercial building painted will cost somewhere between $2.93 – $5.59 per square foot to paint a house.
1000 Sq Ft Office – Cost $3,800 – $3,954
2000 Sq Ft Office – Cost $7,973 – $8,701
2500 Sq Ft Office – Cost $8,405 – $9,998
3000 Sq Ft Office – Cost $8,394 – $13,707
4000 Sq Ft Office – Cost $9,902 – $15,738
Find Painters in Milwaukee, WI
Below is a list of painting contractors in Milwaukee, WI. Reach out to them directly, or request to compare competitive quotes from 2-4 painting companies near you.
CertaPro Painters of Milwaukee, WI
1815 S 108th St
West Allis, WI 53214
Colorwheel Painting
3804 W Vliet St
Milwaukee, WI 53208
The Painter Guys LLC
2802 N 89th St
Milwaukee, WI 53222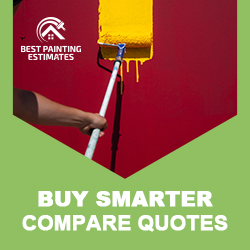 New Home Owners in Milwaukee, Wisconsin
Milwaukee, Wisconsin is known for its breweries and classic motorcycles. The Harley-Davidson Museum has an entire section dedicated to Elvis Presley's bike! You can also visit the Milwaukee Public Museum which features European villages.
Understanding House Painting Costs in Milwaukee, WI
When it comes to house painting in Milwaukee, WI, understanding the costs can seem like a daunting task. So, what factors into the overall cost?
Material Costs
First off, the type of paint you choose will play a major role. High-quality paints not only last longer, but also provide a more consistent, vibrant color. This might mean a slightly higher upfront cost, but consider the long-term savings—wouldn't you rather paint less frequently?
For a typical Milwaukee home, you'd need around 10-15 gallons for an exterior paint job. Depending on the brand, this could cost anywhere from $300 to $600.
Labor Costs
Next, let's talk about labor. Painting isn't just a simple one-step process—it involves careful preparation, sometimes repairs, and definitely a lot of patience!
In Milwaukee, a professional painter's hourly wage can range between $25 and $50. The total labor cost would depend on the size of your house and the complexity of the job. It's not uncommon for labor costs to range from $2,500 to $6,500 for a standard home.
Additional Factors
Finally, don't forget about the extras. Do you have intricate detailing or hard-to-reach areas? Does the old paint need to be stripped off? All these factors can increase the overall cost.
So, what's the bottom line? The total cost of painting a house in Milwaukee can range anywhere from $2,000 to $6,000. A considerable investment, yes, but think about the amazing transformation! Isn't it worth investing in your home's appearance?
Remember, these are just estimates. The best way to know for sure? Get a quote from a professional—they'll be able to give you a more accurate breakdown.

Please note that these prices are just approximations and can vary depending on many factors. It's always best to get multiple quotes and consider all factors before making a decision.
What Type of Solution Do You Need?
Zip Codes Served: 53215, 53209, 53218, 53221, 53204, 53207, 53214, 53211, 53219, 53216, 53212, 53208, 53223, 53217, 53213, 53210, 53225, 53222, 53220, 53202, 53227, 53206, 53224, 53226, 53233, 53228, 53235, 53205, 53203, 53295
Painting Quotes – Service Area