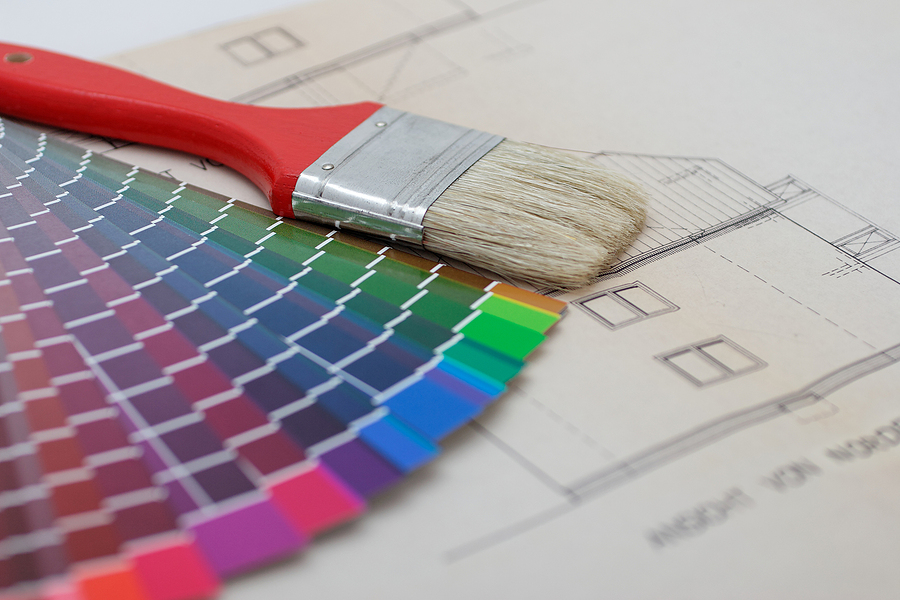 How Much Do Painters Cost in Mobile, AL? | House And Office Painting Calculator
Be it residential or commercial painting, depending on the type of job, people in Mobile will pay between $2.23 – $4.88per square foot to hire a professional painting company. Alarming, but true, 80% of homeowners who do not compare at least two quotes will overpay.
Use this tool from Best Painting Estimates to find out how much it will cost to have your house or office painted in Mobile Alabama.
TYPES OF PAINTING
Finding a quality painting company in your area takes as little as 30 seconds. Simply answer a small set of questions and we will connect you with local painting companies in your area.
How Much Does House Painting Cost in Mobile, AL?
In Mobile, you're going to be looking to pay between $2.78 – $4.90 per square foot to paint a house.
800 Sq Ft House – Cost $2,672 – $2,900
1000 Sq Ft House – Cost $3,377 – $3,710
1500 Sq Ft House – Cost $5,004 – $5,285
2000 Sq Ft House – Cost $6,500 – $7,607
2500 Sq Ft House – Cost $7,104 – $8,795
3000 Sq Ft House – Cost $7,352 – $9,861
How Much Does Commercial Painting Cost in Mobile?
In Mobile, having your office or commercial building painted will cost somewhere between $2.92 – $5.54 per square foot to paint a house.
1000 Sq Ft Office – Cost $3,801 – $3,950
2000 Sq Ft Office – Cost $7,970 – $8,705
2500 Sq Ft Office – Cost $8,403 – $9,999
3000 Sq Ft Office – Cost $8,390 – $13,707
4000 Sq Ft Office – Cost $9,902 – $15,743
Find Painters in Mobile, AL
Below is a list of painting contractors in Mobile, AL. Reach out to them directly, or request to compare competitive quotes from 2-4 painting companies near you.
Hayes Painting
3066 Longleaf Dr
Mobile, AL 36693
Pro 1 Painters
4338 Downtowner Loop S
Mobile, AL 36609
Alabama House Painters
5100 Pineview Ln S
Mobile, AL 36608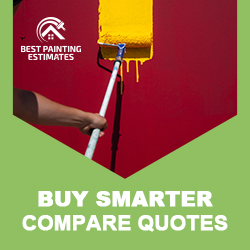 New Home Owners in Mobile, Alabama
Mobile, Alabama is a port city on the Gulf Coast that features an old battleship and centuries-old Mardi Gras tradition. The city also has some must-see art museums that everyone can enjoy and so much more.
Understanding House Painting Costs in Mobile, AL
When planning a house painting project in Mobile, Alabama, several factors come into play, influencing the overall cost. A deeper understanding of these costs can guide you to make informed decisions and budget accordingly.
Material Costs
First and foremost, consider the cost of paint and materials. A high-quality gallon of paint can range from $30 to $70, and a typical house might require anywhere between 10 to 15 gallons. Remember, using high-quality paint can save you money in the long run as it lasts longer and provides better coverage.
Also, don't forget about necessary tools like brushes, rollers, tape, and drop cloths. These can add an extra $100 to $200 to your budget.
Labor Costs
When hiring professional painters in Mobile, you are looking at labor costs ranging from $20 to $50 per hour. This cost may vary depending on the complexity of the job, the condition of your walls, and the level of prep work needed.
Size and Detail of the House
Lastly, the size of your house and the level of detail also significantly affect the total cost. A larger house or one with intricate architectural details will certainly cost more to paint.
Consider these factors when budgeting for your house painting project. With a bit of planning and an understanding of the costs involved, you can turn this endeavor into a successful, budget-friendly home improvement project.
What Type of Solution Do You Need?
Zip Codes Served: 36575, 36602, 36603, 36604, 36605, 36606, 36607, 36608, 36609, 36613, 36615, 36617, 36618, 36619, 36688, 36693, 36695
Painting Quotes – Service Area