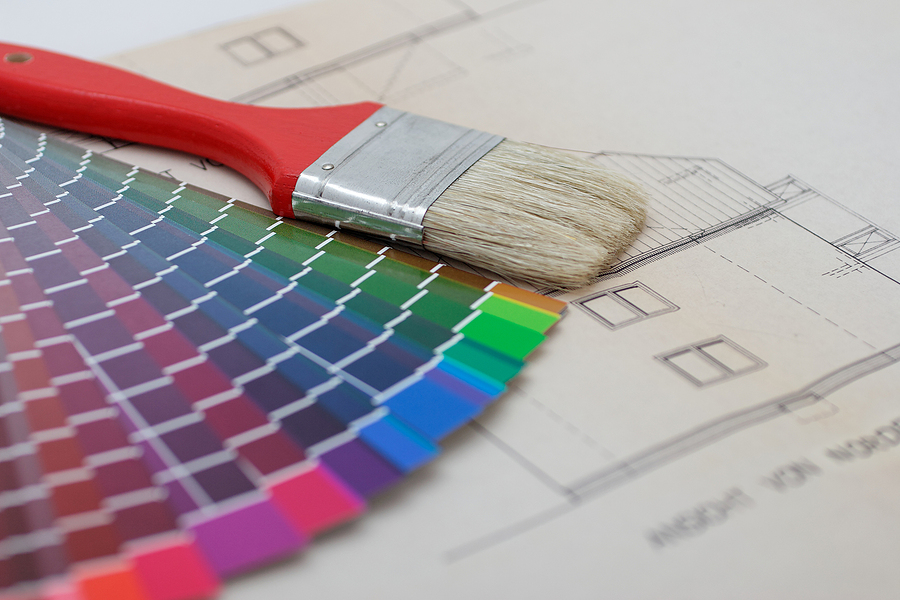 How Much Do Painters Cost in Montana? | House And Office Painting Calculator
Be it residential or commercial painting, depending on the type of job, people in Montana will pay between $2.23 – $4.84 per square foot to hire a professional painting company. Alarming, but true, 80% of homeowners who do not compare at least two quotes will overpay.
Use this tool from Best Painting Estimates to find out how much it will cost to have your house or office painted in Montana.
TYPES OF PAINTING
Finding a quality painting company in your area takes as little as 30 seconds. Simply answer a small set of questions and we will connect you with local painting companies in your area.
How Much Does House Painting Cost in Montana?
In Montana, you're going to be looking to pay between $2.75 – $4.84 per square foot to paint a house.
800 Sq Ft House – Cost $2,672 – $2,904
1000 Sq Ft House – Cost $3,375 – $3,709
1500 Sq Ft House – Cost $5,002 – $5,288
2000 Sq Ft House – Cost $6,502 – $7,605
2500 Sq Ft House – Cost $7,101 – $8,792
3000 Sq Ft House – Cost $7,349 – $9,858
How Much Does Commercial Painting Cost in Montana?
In Montana, having your office or commercial building painted will cost somewhere between $2.95 – $5.58 per square foot to paint a house.
1000 Sq Ft Office – Cost $3,798 – $3,950
2000 Sq Ft Office – Cost $7,970 – $8,702
2500 Sq Ft Office – Cost $8,404 – $9,995
3000 Sq Ft Office – Cost $8,389 – $13,703
4000 Sq Ft Office – Cost $9,902 – $15,737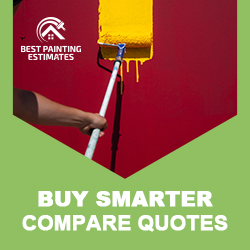 Get Painting Quotes in These Montana Cities and More:
Billings, MT; Missoula, MT; Great Falls, MT; Bozeman, MT
Find Painters in Montana
Below is a list of painting contractors in Montana. Reach out to them directly, or request to compare competitive quotes from 2-4 painting companies near you.
Amazing Painting
Kal, MT 59901
Painters Express
350 3rd Avenue West N
Kalispell, MT 59901
West Repairs
1135 W Platinum St
Butte, MT 59701
Cary's In & Out Painting
Black Eagle, MT 59414
Call Us We Can
14348 Mt Highway 35
Bigfork, MT 59911
What Type of Solution Do You Need?
Understanding House Painting Costs in Montana
I've always been fascinated with the transformative power of a fresh coat of paint. It's amazing how a seemingly simple change can make your house feel like a brand new home. But, of course, it's not always as easy as picking out a color and slapping it on. There's a lot more to consider, especially when it comes to cost.
Factors that Influence the Cost
In my experience, several factors determine the cost of house painting in Montana. First off, the size of your house is a major determinant. The bigger the house, the more paint you'll need, and consequently, the higher the cost. You'd think that's pretty straightforward, right? But wait, there's more!
Another significant factor is the complexity of the job. Is your house a single-story ranch-style home or a multi-story architectural wonder? The complexity of the job can significantly impact the cost. Additionally, the condition of your walls also plays a huge role. Walls that need significant prep work – like scraping off old paint, patching up holes, or sanding – will cost more than those in better shape.
Cost Estimation
To give you a rough idea, based on my encounters, you might expect to pay between $2,500 and $5,500 for a single-story home, and between $4,000 and $10,000 for a two-story house. Keep in mind; these are just estimates. The actual cost can vary greatly based on the factors I mentioned earlier.
Why such a large range, you ask? Well, it's because every house is unique. Your home might have unique architectural features that require extra care and time. Plus, the type and quality of the paint you choose can also influence the cost. High-quality paint might be pricier up front, but it can save you money in the long run because it often lasts longer and looks better.
So next time you're thinking about giving your house a fresh coat of paint, remember these factors. A little knowledge can go a long way in helping you budget for your house painting project in Montana.
Montana Zip Codes Where We Provide Professional Painting Services
59001, 59002, 59820, 59710, 59311, 59711, 59312, 59211, 59821, 59003, 59410, 59713, 59411, 59212, 59313, 59006, 59631, 59007, 59008, 59714, 59412, 59314, 59910, 59520, 59716, 59011, 59911, 59010, 59102, 59101, 59105, 59106, 59012, 59414, 59315, 59823, 59632, 59521, 59013, 59718, 59715, 59416, 59014, 59317, 59015, 59213, 59214, 59417, 59318, 59418, 59016, 59701, 59750, 59703, 59419, 59720, 59633, 59721, 59420, 59421, 59824, 59522, 59523, 59422, 59215, 59634, 59825, 59018, 59424, 59322, 59323, 59912,
59019, 59826, 59827, 59425, 59020, 59913, 59828, 59217, 59022, 59218, 59024, 59427, 59219, 59829, 59914, 59830, 59025, 59722, 59724, 59430, 59725, 59727, 59831, 59524, 59832, 59432, 59433, 59434, 59635, 59026, 59324, 59728, 59915, 59027, 59729, 59916, 59917, 59436, 59221, 59326, 59028, 59222, 59833, 59440, 59441, 59327, 59442, 59636, 59223, 59443, 59918, 59225, 59834, 59226, 59029, 59444, 59730, 59030, 59731, 59031, 59446, 59447, 59525, 59230, 59732, 59330, 59240, 59733, 59032, 59405, 59404, 59401,
59033, 59837, 59840, 59332, 59034, 59526, 59036, 59735, 59333, 59842, 59501, 59527, 59448, 59601, 59602, 59843, 59844, 59450, 59451, 59528, 59241, 59452, 59529, 59242, 59845, 59919, 59037, 59846, 59038, 59039, 59530, 59336, 59736, 59638, 59041, 59531, 59337, 59453, 59901, 59454, 59920, 59338, 59532, 59922, 59243, 59043, 59244, 59044, 59046, 59456, 59457, 59923, 59739, 59639, 59339, 59047, 59535, 59050, 59847, 59460, 59848, 59537, 59461, 59538, 59741, 59925, 59926, 59053, 59640, 59740, 59052, 59247,
59743, 59054, 59055, 59301, 59851, 59801, 59808, 59802, 59803, 59804, 59462, 59057, 59463, 59464, 59058, 59059, 59248, 59465, 59745, 59853, 59061, 59466, 59343, 59927, 59250, 59062, 59252, 59854, 59855, 59856, 59063, 59253, 59467, 59858, 59841, 59859, 59254, 59344, 59746, 59928, 59860, 59064, 59747, 59255, 59468, 59065, 59929, 59066, 59748, 59067, 59863, 59256, 59469, 59068, 59257, 59069, 59258, 59930, 59259, 59260, 59642, 59070, 59931, 59864, 59071, 59347, 59072, 59471, 59540, 59074, 59261, 59865,
59231, 59866, 59075, 59867, 59472, 59077, 59076, 59262, 59263, 59868, 59078, 59474, 59079, 59749, 59270, 59081, 59751, 59477, 59932, 59082, 59479, 59870, 59480, 59933, 59871, 59483, 59482, 59872, 59484, 59349, 59873, 59752, 59643, 59644, 59934, 59874, 59935, 59542, 59754, 59085, 59485, 59486, 59487, 59875, 59274, 59755, 59351, 59756, 59936, 59758, 59275, 59645, 59937, 59759, 59276, 59544, 59545, 59353, 59354, 59760, 59086, 59489, 59087, 59647, 59761, 59762, 59648, 59201, 59088, 59089, 59035, 59546,
59547
Painting Quotes – Service Area