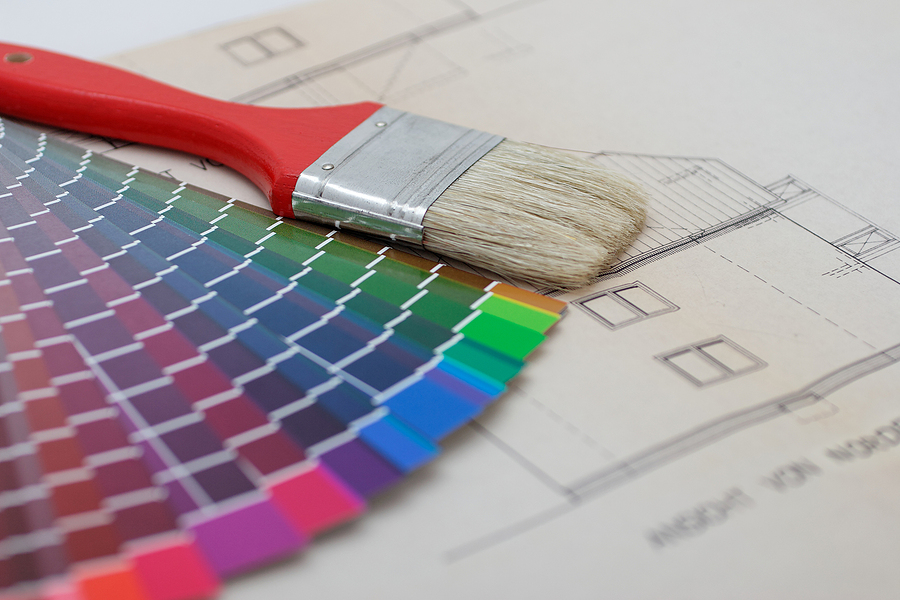 How Much Do Painters Cost in New Hampshire? | House And Office Painting Calculator
Be it residential or commercial painting, depending on the type of job, people in New Hampshire will pay between $2.23 – $4.84 per square foot to hire a professional painting company. Alarming, but true, 80% of homeowners who do not compare at least two quotes will overpay.
Use this tool from Best Painting Estimates to find out how much it will cost to have your house or office painted in New Hampshire.
TYPES OF PAINTING
Finding a quality painting company in your area takes as little as 30 seconds. Simply answer a small set of questions and we will connect you with local painting companies in your area.
How Much Does House Painting Cost in New Hampshire?
In New Hampshire, you're going to be looking to pay between $2.74- $4.85 per square foot to paint a house.
800 Sq Ft House – Cost $2,672 – $2,900
1000 Sq Ft House – Cost $3,379 – $3,705
1500 Sq Ft House – Cost $5,002 – $5,287
2000 Sq Ft House – Cost $6,503 – $7,607
2500 Sq Ft House – Cost $7,101 – $8,794
3000 Sq Ft House – Cost $7,348 – $9,859
How Much Does Commercial Painting Cost in New Hampshire?
In New Hampshire, having your office or commercial building painted will cost somewhere between $2.92 – $5.57 per square foot to paint a house.
1000 Sq Ft Office – Cost $3,798 – $3,950
2000 Sq Ft Office – Cost $7,970 – $8,702
2500 Sq Ft Office – Cost $8,405 – $9,998
3000 Sq Ft Office – Cost $8,388 – $13,704
4000 Sq Ft Office – Cost $9,905 – $15,737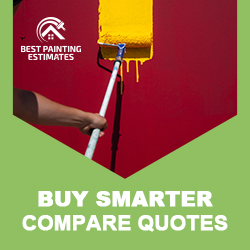 Get Painting Quotes in These New Hampshire Cities and More:
Manchester, NH; Nashua, NH; Concord, NH; Derry, NH
Find Painters in New Hampshire
Below is a list of painting contractors in New Hampshire. Reach out to them directly, or request to compare competitive quotes from 2-4 painting companies near you.
BT Painting, Roofing and Remodeling
2 Batchelder Rd
Ellsworth, NH 03223
Littleton Pre-Stain Co
27 Sunset Dr
Littleton, NH 03561
RJH Builders
22 1st St
Concord, NH 03301
New England Painting
Mount Lawny Lane
Merrimack, NH 03054
Flat Rock Coatings
111 Twistback Rd
Claremont, NH 03743
What Type of Solution Do You Need?
Understanding House Painting Costs in New Hampshire
When you're looking to spruce up your home in the Granite State, painting is often the first step. But how much does it really cost? Let's dive in.
Factors Influencing Painting Costs
Size of the Project: The bigger the area, the more paint, time, and labor required. A single room might only cost a few hundred dollars, while painting an entire house could run into the thousands.
Type of Paint: Higher-quality paints last longer and look better but come with a higher price tag. Consider your budget, the room's use, and how often you're willing to repaint.
Labor: If you're hiring professionals, their fees will make up a significant part of the costs. Their expertise, however, can ensure a beautiful and long-lasting result.
Some Cost Estimates
For a rough estimate, expect to pay between $2 to $6 per square foot for interior painting, and $1.50 to $4 for exterior painting. Remember, these are only estimates. Always get a quote from your painter.
Remember the old adage, "You get what you pay for?" It's absolutely true in house painting. While you might be tempted to cut corners to save money, quality materials and professional work will save you time, effort, and even money in the long run. Why? Well, imagine having to repaint every couple of years because the cheaper paint peeled off or the amateur job didn't hold up. Not a pretty picture, right?
So, considering all these factors, it's clear that house painting costs in New Hampshire can vary greatly. The best advice? Do your research, get multiple quotes, and make sure you're comfortable with your decision. After all, your home is your castle. It deserves to be treated as such!
New Hampshire Zip Codes Where We Provide Professional Painting Services
3601, 3602, 3809, 3810, 3031, 3216, 3440, 3217, 3441, 3811, 3032, 3218, 3825, 3812, 3740, 3110, 3220, 3442, 3570, 3574, 3304, 3221, 3575, 3222, 3033, 3223, 3741, 3034, 3224, 3225, 3813, 3226, 3814, 3227, 3816, 3603, 3036, 3443, 3258, 3817, 3743, 3576, 3301, 3303, 3229, 3818, 3745, 3746, 3230, 3819, 3037, 3038, 3820, 3604, 3444, 3046, 3824, 3231, 3826, 3827, 3830, 3832, 3882, 3233, 3748, 3042, 3234, 3579, 3750, 3833, 3835, 3447, 3043, 3580, 3235, 3836, 3044, 3751, 3249, 3237, 3837, 3448, 3838, 3238,
3045, 3581, 3752, 3240, 3753, 3047, 3840, 3048, 3582, 3754, 3841, 3842, 3844, 3449, 3755, 3450, 3765, 3241, 3242, 3243, 3244, 3451, 3245, 3049, 3106, 3051, 3845, 3846, 3452, 3583, 3847, 3431, 3848, 3246, 3584, 3766, 3605, 3251, 3585, 3052, 3561, 3053, 3307, 3768, 3082, 3849, 3103, 3104, 3102, 3109, 3101, 3455, 3456, 3850, 3253, 3770, 3054, 3588, 3055, 3851, 3852, 3853, 3771, 3057, 3254, 3060, 3062, 3063, 3064, 3457, 3070, 3854, 3855, 3256, 3071, 3257, 3255, 3856, 3857, 3773, 3858, 3860, 3862, 3774,
3259, 3590, 3260, 3609, 3262, 3261, 3290, 3777, 3864, 3076, 3458, 3779, 3780, 3592, 3263, 3781, 3865, 3264, 3801, 3077, 3461, 3867, 3868, 3839, 3869, 3266, 3870, 3871, 3079, 3268, 3269, 3872, 3873, 3874, 3875, 3878, 3607, 3273, 3883, 3462, 3284, 3464, 3884, 3885, 3445, 3782, 3275, 3446, 3886, 3084, 3276, 3465, 3595, 3887, 3608, 3278, 3279, 3280, 3215, 3281, 3282, 3466, 3784, 3291, 3890, 3597, 3467, 3598, 3287, 3086, 3470, 3087, 3894, 3293, 3785
Painting Quotes – Service Area