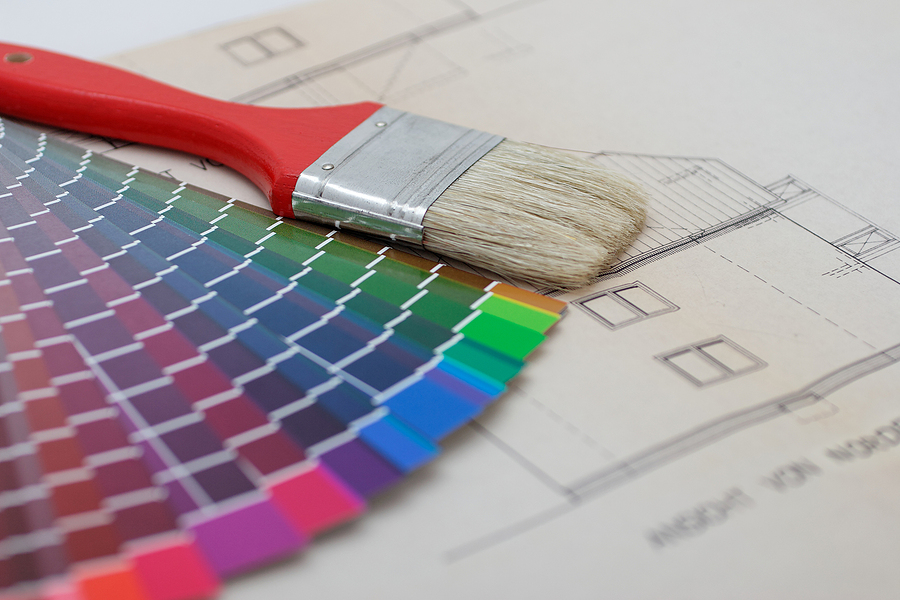 How Much Do Painters Cost in New Haven, CT? | House And Office Painting Calculator
Be it residential or commercial painting, depending on the type of job, people in New Haven will pay between $2.25 – $4.87 per square foot to hire a professional painting company. Alarming, but true, 80% of homeowners who do not compare at least two quotes will overpay.
Use this tool from Best Painting Estimates to find out how much it will cost to have your house or office painted in New Haven Connecticut.
TYPES OF PAINTING
Finding a quality painting company in your area takes as little as 30 seconds. Simply answer a small set of questions and we will connect you with local painting companies in your area.
How Much Does House Painting Cost in New Haven, CT?
In New Haven, you're going to be looking to pay between $2.75 – $4.87 per square foot to paint a house.
800 Sq Ft House – Cost $2,673 – $2,902
1000 Sq Ft House – Cost $3,378 – $3,710
1500 Sq Ft House – Cost $5,004 – $5,285
2000 Sq Ft House – Cost $6,500 – $7,604
2500 Sq Ft House – Cost $7,104 – $8,792
3000 Sq Ft House – Cost $7,352 – $9,860
How Much Does Commercial Painting Cost in New Haven?
In New Haven, having your office or commercial building painted will cost somewhere between $2.92 – $5.57 per square foot to paint a house.
1000 Sq Ft Office – Cost $3,800 – $3,954
2000 Sq Ft Office – Cost $7,972 – $8,700
2500 Sq Ft Office – Cost $8,403 – $9,998
3000 Sq Ft Office – Cost $8,390 – $13,704
4000 Sq Ft Office – Cost $9,900 – $15,739
Find Painters in New Haven, CT
Below is a list of painting contractors in New Haven, CT. Reach out to them directly, or request to compare competitive quotes from 2-4 painting companies near you.
Connecticut Best Painting Company LLC
77 Pierpont St
New Haven, CT 06513
DaCosta Painting
92 Walter Ln
Hamden, CT 06514
PRALI PAINTING LLC
664 Townsend Ave
New Haven, CT 06512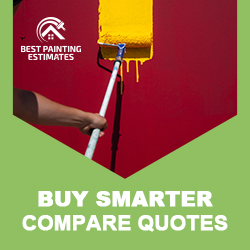 New Home Owners in New Haven, Connecticut
The city of New Haven is home to some pretty impressive institutions. Yale University, founded in 1701 can be found in this city. Not only does this city have a prestigious school but it also has excellent museums and so much more that everyone can enjoy.
Exploring House Painting Costs in New Haven, CT
Do you ever catch yourself gazing at your house, thinking it could use a new splash of color? If you're in New Haven, CT, understanding the nuances of house painting costs can seem like unraveling a twisted paintbrush. Let's untangle it together, shall we?
Factors Influencing House Painting Costs
Did you know that painting costs aren't just a random number pulled out of a hat? It's a combination of various factors.
Size of the Area: Generally, the larger your house, the higher the costs. It's simple math – more wall space equals more paint and more labor.
Type of Paint: High-quality paints come with a heftier price tag. However, they often offer better coverage and longevity, saving you from frequent repaints.
Preparation Work: Got cracks and peeling paint? Prep work like patching holes, sanding, and priming can add to the total cost.
Local Costs in New Haven
In New Haven, a rough estimate for painting a house exterior falls in the range of $2,800 to $5,000. Interior painting can set you back anywhere between $2,500 and $4,500. But remember, these are just ballpark figures.
Now you might be wondering, why such a wide range? As we discussed earlier, it's the little details that count. For instance, a three-story Victorian house with detailed trim would require more resources than a simple, single-story ranch-style home.
Getting Value for Your Money
The real question here is, how do you make sure you're not throwing your money down the drain with a shoddy paint job? Here are a couple of tips:
Seek Multiple Quotes: Don't just settle for the first quote you get. Shop around, ask different contractors, and compare their estimates.
Check References: A solid contractor will have a portfolio of their past work and satisfied customers. Always ask to see these before making a decision.
Who knew there's so much more to house painting than meets the eye? But armed with this knowledge, you're well on your way to making an informed decision about house painting costs in New Haven, CT. Ready to give your house the facelift it deserves?
What Type of Solution Do You Need?
Zip Codes Served: 06510, 06511, 06512, 06513, 06515, 06517, 06519
Painting Quotes – Service Area