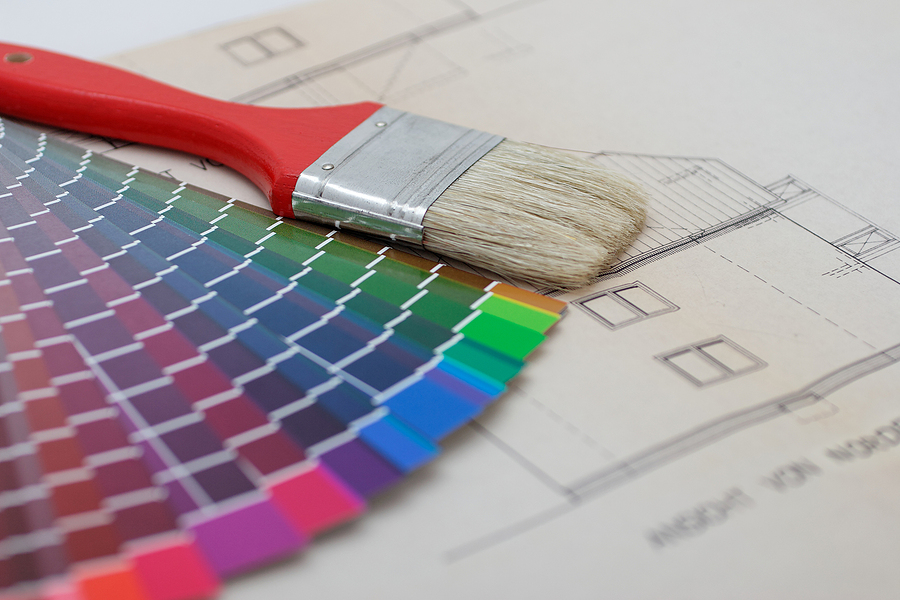 How Much Do Painters Cost in Oklahoma City, OK? | House And Office Painting Calculator
Be it residential or commercial painting, depending on the type of job, people in Oklahoma City will pay between $2.21 – $4.85 per square foot to hire a professional painting company. Alarming, but true, 80% of homeowners who do not compare at least two quotes will overpay.
Use this tool from Best Painting Estimates to find out how much it will cost to have your house or office painted in Oklahoma City Oklahoma.
TYPES OF PAINTING
Finding a quality painting company in your area takes as little as 30 seconds. Simply answer a small set of questions and we will connect you with local painting companies in your area.
How Much Does House Painting Cost in Oklahoma City, OK?
In Oklahoma City, you're going to be looking to pay between $2.75 – $4.84 per square foot to paint a house.
800 Sq Ft House – Cost $2,673 – $2,904
1000 Sq Ft House – Cost $3,375 – $3,710
1500 Sq Ft House – Cost $5,004 – $5,288
2000 Sq Ft House – Cost $6,500 – $7,607
2500 Sq Ft House – Cost $7,104 – $8,792
3000 Sq Ft House – Cost $7,350 – $9,860
How Much Does Commercial Painting Cost in Oklahoma City?
In Oklahoma City, having your office or commercial building painted will cost somewhere between $2.95 – $5.57 per square foot to paint a house.
1000 Sq Ft Office – Cost $3,800 – $3,953
2000 Sq Ft Office – Cost $7,972 – $8,700
2500 Sq Ft Office – Cost $8,404 – $9,995
3000 Sq Ft Office – Cost $8,390 – $13,703
4000 Sq Ft Office – Cost $9,900 – $15,739
Find Painters in Oklahoma City, OK
Below is a list of painting contractors in Oklahoma City, OK. Reach out to them directly, or request to compare competitive quotes from 2-4 painting companies near you.
CertaPro Painters of OKC-Edmond, OK
2525 Northwest Expy #209
Oklahoma City, OK 73112
Paint It OKC
9101 S. Western, Ste.118, PMB 111
Oklahoma City, OK 73139
J & J Painting OKC
4500 N Classen Blvd suite 207
Oklahoma City, OK 73118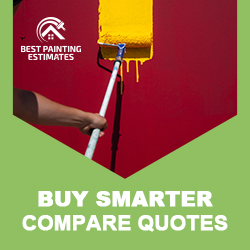 New Home Owners in Oklahoma City, Oklahoma
Oklahoma City is a cultural hub of the American West. The capital city's cowboy culture and petroleum industry are often cited as key contributions to this image, although it also features art museums and much more to keep everyone entertained.
Understanding House Painting Costs in Oklahoma City, OK
As someone who's been around the block a few times in the home improvement game, I can't emphasize enough how crucial it is to understand the costs associated with house painting. In Oklahoma City, OK, there's a wide range when it comes to pricing, but don't fret! I'm here to shed some light on the topic.
Factors That Determine the Cost
Let's dive right in, shall we? The cost of painting a house can depend on a variety of factors.
Size of the House: It's simple math, really. Larger homes require more paint and more labor, hence they're going to cost more.
Type and Quality of Paint: Here's where it gets a bit tricky. You might be tempted to go for the cheapest paint, but remember – you get what you pay for. Quality paints not only look better but also last longer, saving you money in the long run.
Preparation Work: Need any repairs before the painting begins? These could add up to your total cost.
Average Costs in Oklahoma City, OK
Alright, let's talk numbers. On average, for a basic exterior paint job in Oklahoma City, you could expect to shell out anywhere from $2,500 to $5,000. That's a broad range, isn't it? But remember, this is just a ballpark figure. Your actual cost could be higher or lower, depending on the factors mentioned above.
Think about it this way – investing in a quality paint job is like wrapping your home in a protective shield. It's not just about the aesthetic appeal; it's also about preserving the longevity of your home. So, don't you think it's worth every penny?
What Type of Solution Do You Need?
Zip Codes Served: 73160, 73170, 73120, 73112, 73110, 73159, 73119, 73162, 73132, 73127, 73107, 73109, 73135, 73115, 73129, 73130, 73114, 73139, 73142, 73108, 73118, 73106, 73122, 73111, 73116, 73165, 73117, 73179, 73105, 73149, 73134, 73150, 73103, 73128, 73102, 73131, 73121, 73173, 73145, 73141, 73169, 73104, 73151
Painting Quotes – Service Area