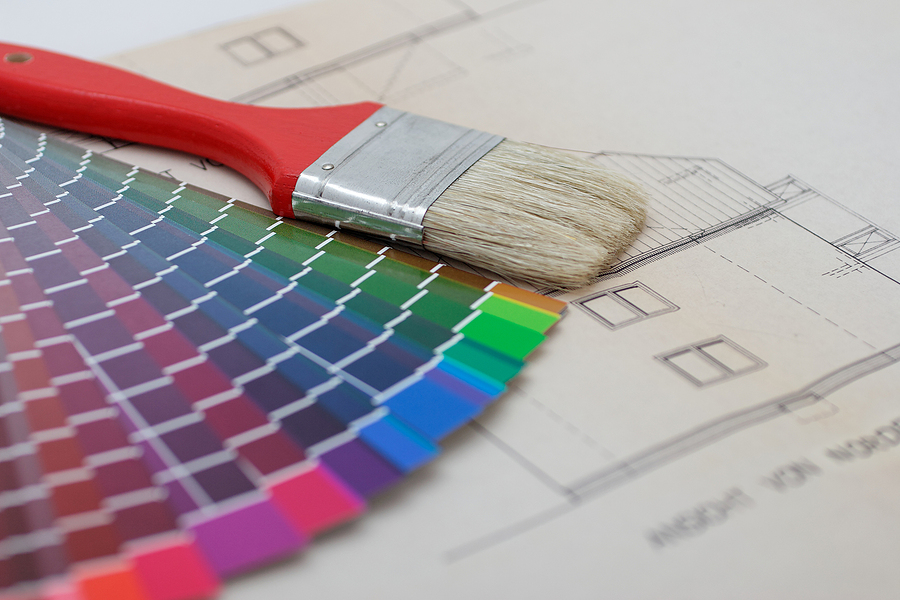 How Much Do Painters Cost in Olathe, KS? | House And Office Painting Calculator
Be it residential or commercial painting, depending on the type of job, people in Olathe will pay between $2.21 – $4.85 per square foot to hire a professional painting company. Alarming, but true, 80% of homeowners who do not compare at least two quotes will overpay.
Use this tool from Best Painting Estimates to find out how much it will cost to have your house or office painted in Olathe Kansas.
TYPES OF PAINTING
Finding a quality painting company in your area takes as little as 30 seconds. Simply answer a small set of questions and we will connect you with local painting companies in your area.
How Much Does House Painting Cost in Olathe, KS?
In Olathe, you're going to be looking to pay between $2.75 – $4.89 per square foot to paint a house.
800 Sq Ft House – Cost $2,673 – $2,900
1000 Sq Ft House – Cost $3,374 – $3,713
1500 Sq Ft House – Cost $5,004 – $5,287
2000 Sq Ft House – Cost $6,504 – $7,601
2500 Sq Ft House – Cost $7,108 – $8,792
3000 Sq Ft House – Cost $7,350 – $9,859
How Much Does Commercial Painting Cost in Olathe?
In Olathe, having your office or commercial building painted will cost somewhere between $2.95 – $5.57 per square foot to paint a house.
1000 Sq Ft Office – Cost $3,801 – $3,950
2000 Sq Ft Office – Cost $7,974 – $8,707
2500 Sq Ft Office – Cost $8,405 – $10,001
3000 Sq Ft Office – Cost $8,395 – $13,705
4000 Sq Ft Office – Cost $9,900 – $15,738
Find Painters in Olathe, KS
Below is a list of painting contractors in Olathe, KS. Reach out to them directly, or request to compare competitive quotes from 2-4 painting companies near you.
Home Pros Painting And Home Repairs
1365 N Ridge Pkwy
Olathe, KS 66061
Brogans Painting & Remodeling
1540 E Spruce St
Olathe, KS 66061
Odyssey Painting
14445 W 121st Terrace
Olathe, KS 66062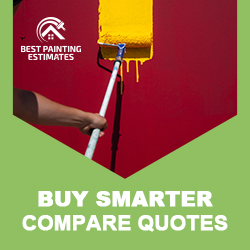 New Home Owners in Olathe, Kansas
Olathe, Kansas is the fourth-most populous city in Kansas and home to many large companies. Its location has made it an important commercial hub for travelers while also having plenty to offer everyone that's in this city.
A Deep Dive into House Painting Costs in Olathe, KS
The journey to refresh your home's aesthetic begins with a single stroke of a paintbrush. But before you take the leap, it's essential to understand the nitty-gritty of house painting costs in Olathe, KS. Let's unmask the potential costs and factors that influence them.
Breaking Down the Costs
House painting costs are far from one-size-fits-all – they can swing dramatically based on several variables. First off, the size of your home plays a crucial role. Larger square footage means more paint and more time for the painter.
Here's a quick breakdown:
Materials: This includes paint, primer, and supplies like brushes, rollers, and drop cloths. The quality of the paint can also influence the cost. A gallon of high-quality paint can range from $30 to $50, depending on the brand.
Labor: This is usually calculated per hour. In Olathe, KS, you're likely to encounter rates anywhere from $20 to $50 per hour, depending on the experience and reputation of the painter.
Quality and Longevity: The ROI of Premium Paint
You might be wondering, "Why would I splurge on premium paint?" Here's why: Better paint equals better longevity. Premium paint is more durable, providing a finish that can withstand the test of time. It's resistant to chipping, staining, and the harsh Midwestern weather we sometimes get in Olathe. Yes, the upfront cost is higher, but in the long run, it's a savvy investment.
Also, consider this: premium paint often requires fewer coats, saving time and, consequently, labor costs. Who knew a can of paint could offer such value?
So, when planning to rejuvenate your home with a fresh coat of paint, take time to consider all these factors. Remember, the lowest-cost option might not always be the most cost-effective in the long run. Think of house painting as an investment rather than an expense. After all, there's nothing like coming home to a freshly painted, welcoming abode!
What Type of Solution Do You Need?
Zip Codes Served: 66018, 66061, 66062, 66215, 66219, 66227
Painting Quotes – Service Area