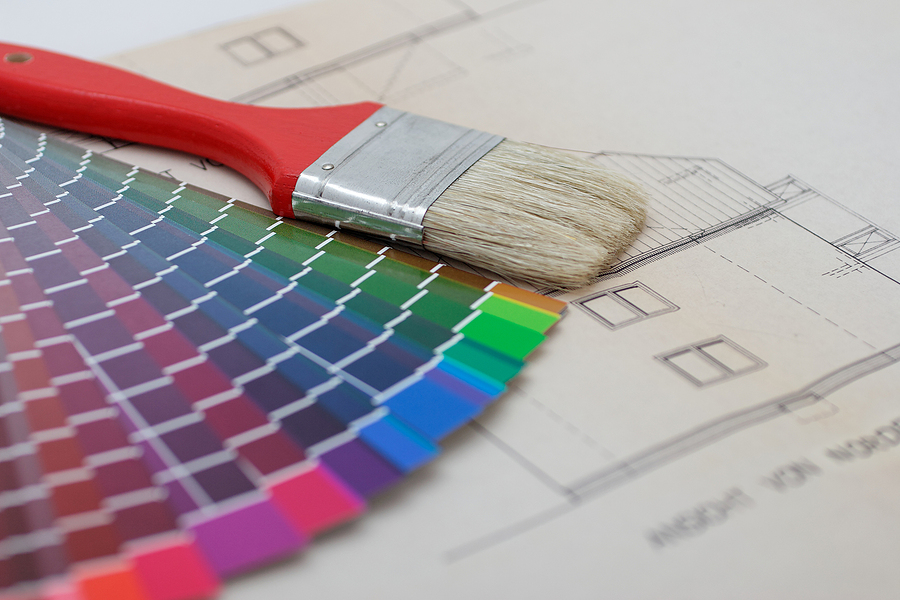 How Much Do Painters Cost in Orange, CA? | House And Office Painting Calculator
Be it residential or commercial painting, depending on the type of job, people in Orange will pay between $2.25 – $4.87 per square foot to hire a professional painting company. Alarming, but true, 80% of homeowners who do not compare at least two quotes will overpay.
Use this tool from Best Painting Estimates to find out how much it will cost to have your house or office painted in Orange California.
TYPES OF PAINTING
Finding a quality painting company in your area takes as little as 30 seconds. Simply answer a small set of questions and we will connect you with local painting companies in your area.
How Much Does House Painting Cost in Orange, CA?
In Orange, you're going to be looking to pay between $2.75 – $4.89 per square foot to paint a house.
800 Sq Ft House – Cost $2,673 – $2,902
1000 Sq Ft House – Cost $3,375 – $3,710
1500 Sq Ft House – Cost $5,004 – $5,284
2000 Sq Ft House – Cost $6,503 – $7,604
2500 Sq Ft House – Cost $7,100 – $8,797
3000 Sq Ft House – Cost $7,350 – $9,860
How Much Does Commercial Painting Cost in Orange?
In Orange, having your office or commercial building painted will cost somewhere between $2.94 – $5.59 per square foot to paint a house.
1000 Sq Ft Office – Cost $3,800 – $3,950
2000 Sq Ft Office – Cost $7,970 – $8,705
2500 Sq Ft Office – Cost $8,404 – $9,999
3000 Sq Ft Office – Cost $8,390 – $13,703
4000 Sq Ft Office – Cost $9,900 – $15,738
Find Painters in Orange, CA
Below is a list of painting contractors in Orange, CA. Reach out to them directly, or request to compare competitive quotes from 2-4 painting companies near you.
Pilot Painting & Construction
1955 N Main St
Orange, CA 92865
Painters Solutions Orange
1511 E Katella Ave
Orange, CA 92867
Precision Painting Plus of Orange County
333 City Blvd W #1745
Orange, CA 92868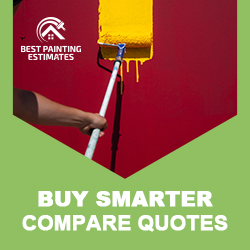 New Home Owners in Orange, California
Orange is a small city that has been home to many people for generations. The Old Town District, which existed before 1920 when most homes were built here and still stands today – offers an old-time charm in this part of the city.
Understanding House Painting Costs in Orange, CA
House painting can be a transformative undertaking, giving your home a fresh, new look. If you're in Orange, CA, though, you're likely curious about the costs involved.
Factors Influencing Painting Costs
First off, it's important to note that several factors determine the cost of painting a house. It's not as simple as slapping a single figure on it. Here's a quick rundown of the major influences:
Size of the House: Naturally, a larger house requires more paint, and therefore more money.
Type of Paint: High-quality paint may cost more upfront, but it often lasts longer, providing better value over time.
Labor Costs: The complexity of the job can also significantly impact the cost. Intricate detailing, for instance, requires more skill and time.
In Orange, CA, the average cost for exterior house painting ranges from $3,500 to $6,000. The cost of interior painting, on the other hand, typically lies between $2,000 and $4,000.
Why Invest in Professional House Painting?
You might be wondering, why should I invest in professional painting? Can't I just do it myself? Well, you could, but here's why professional service can be worth every penny:
Experience: Professional painters have the experience to ensure a high-quality finish. They know the best types of paint for different surfaces and climates, which is particularly important in a place like Orange, CA, with its warm, coastal climate.
Equipment: Professional painters also have the right tools for the job. This means they can work more efficiently, saving you time (and potentially, additional costs) in the long run.
Peace of Mind: Lastly, hiring professionals means you don't have to worry about the process. They take care of everything from preparation to clean-up, leaving you to enjoy the results.
So there you have it, a brief insight into house painting costs in Orange, CA. Remember, sometimes investing a little more can save a lot of headaches down the line.
What Type of Solution Do You Need?
Zip Codes Served: 92867, 92869, 92868, 92865, 92866
Painting Quotes – Service Area