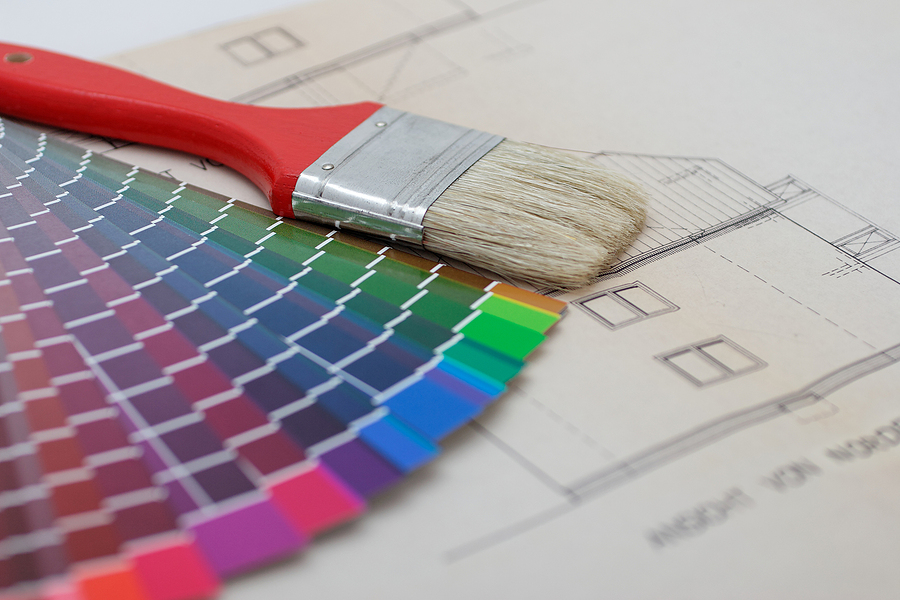 How Much Do Painters Cost in Paterson, NJ? | House And Office Painting Calculator
Be it residential or commercial painting, depending on the type of job, people in Paterson will pay between $2.21 – $4.88 per square foot to hire a professional painting company. Alarming, but true, 80% of homeowners who do not compare at least two quotes will overpay.
Use this tool from Best Painting Estimates to find out how much it will cost to have your house or office painted in Paterson New Jersey.
TYPES OF PAINTING
Finding a quality painting company in your area takes as little as 30 seconds. Simply answer a small set of questions and we will connect you with local painting companies in your area.
How Much Does House Painting Cost in Paterson, NJ?
In Paterson, you're going to be looking to pay between $2.75 – $4.90 per square foot to paint a house.
800 Sq Ft House – Cost $2,673 – $2,902
1000 Sq Ft House – Cost $3,378 – $3,710
1500 Sq Ft House – Cost $5,003 – $5,287
2000 Sq Ft House – Cost $6,500 – $7,605
2500 Sq Ft House – Cost $7,100 – $8,798
3000 Sq Ft House – Cost $7,352 – $9,860
How Much Does Commercial Painting Cost in Paterson?
In Paterson, having your office or commercial building painted will cost somewhere between $2.92 – $5.58 per square foot to paint a house.
1000 Sq Ft Office – Cost $3,800 – $3,952
2000 Sq Ft Office – Cost $7,975– $8,700
2500 Sq Ft Office – Cost $8,405 – $9,998
3000 Sq Ft Office – Cost $8,394 – $13,705
4000 Sq Ft Office – Cost $9,900 – $15,735
Find Painters in Paterson, NJ
Below is a list of painting contractors in Paterson, NJ. Reach out to them directly, or request to compare competitive quotes from 2-4 painting companies near you.
Alpine Painting & Sandblasting Contractors
17 Florida Ave
Paterson, NJ 07503
Mayron Painting Services LLC.
243 Illinois Ave
Paterson, NJ 07503
Handyman Painting Professional LLC
24 Goshen St
Paterson, NJ 07503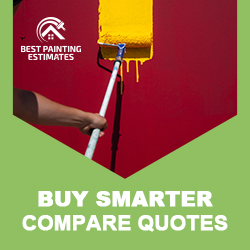 New Home Owners in Paterson, New Jersey
Paterson is the third-largest city in New Jersey, United States and as such offers a lot to offer. From its iconic parks to many other attractions across different areas within Paterson; there are plenty of things for everyone who visits this great metropolis!
Understanding House Painting Costs in Paterson, NJ
A fresh coat of paint can transform your home, but it's important to have a clear idea of the potential costs. The cost of house painting in Paterson, NJ can vary greatly depending on several factors.
Factors That Influence Painting Costs
Size of the Area: Larger homes or rooms require more paint, increasing the cost. It's a simple equation – the bigger the area, the higher the cost.
Paint Quality: Higher quality paints last longer and often require fewer coats, but they come at a higher price. Remember, though, that better quality often means better value over time.
Complexity of the Job: Are there high ceilings or complex architectural details? These will often add to the cost due to the additional time and skill required.
Let's say you're planning to paint a standard 1500-square-foot home exterior in Paterson. Here's a rough cost breakdown:
Paint: High-quality exterior paint can range from $30 to $70 per gallon. Considering you might need around 10-15 gallons, you're looking at a paint cost of $300 to $1050.
Labor: Professional painters in Paterson typically charge $20 to $50 per hour. Given that an exterior paint job can take up to 70 hours, labor could cost between $1400 and $3500.
Getting the Best Value for Your Money
When it comes to house painting, you often get what you pay for. Opting for the lowest quote might mean lower-quality work or materials. How do you avoid this pitfall?
Research: Look up local contractors, read reviews, and ask for recommendations.
Ask Questions: Don't be afraid to ask potential contractors about their process, materials, and the expected timeline.
Get Multiple Quotes: This gives you a sense of the average cost and lets you spot any outliers.
Remember, painting your house isn't just about cost – it's an investment in your home. Choose wisely, and you'll reap the rewards for years to come.
What Type of Solution Do You Need?
Zip Codes Served: 7501, 7522, 7514, 7503, 7502, 7524, 7513, 7504, 7505
Painting Quotes – Service Area