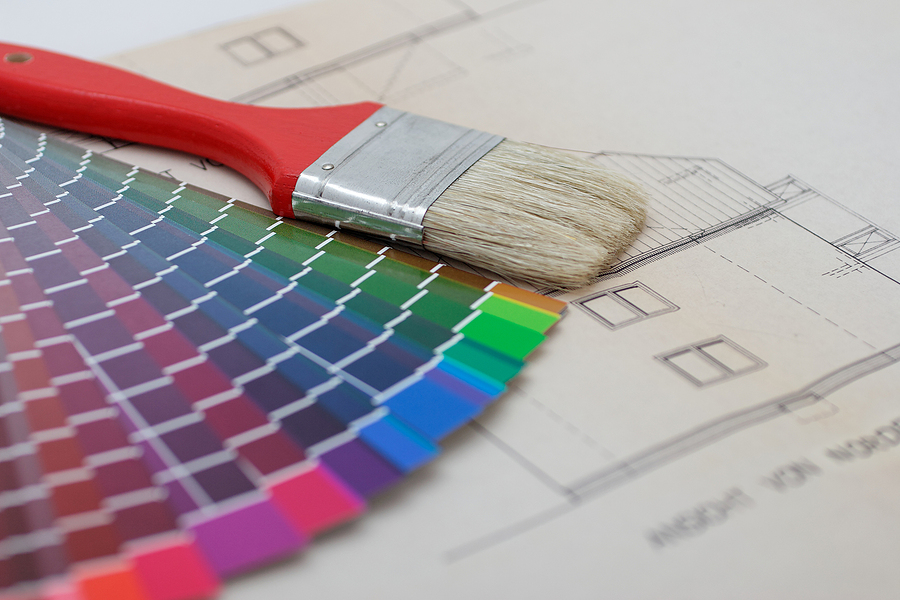 How Much Do Painters Cost in Philadelphia, PA? | House And Office Painting Calculator
Be it residential or commercial painting, depending on the type of job, people in Philadelphia will pay between $2.25 – $4.90 per square foot to hire a professional painting company. Alarming, but true, 80% of homeowners who do not compare at least two quotes will overpay.
Use this tool from Best Painting Estimates to find out how much it will cost to have your house or office painted in Philadelphia Pennsylvania.
TYPES OF PAINTING
Finding a quality painting company in your area takes as little as 30 seconds. Simply answer a small set of questions and we will connect you with local painting companies in your area.
How Much Does House Painting Cost in Philadelphia, PA?
In Philadelphia, you're going to be looking to pay between $2.75 – $4.89 per square foot to paint a house.
800 Sq Ft House – Cost $2,674 – $2,900
1000 Sq Ft House – Cost $3,379 – $3,713
1500 Sq Ft House – Cost $5,004 – $5,283
2000 Sq Ft House – Cost $6,504 – $7,604
2500 Sq Ft House – Cost $7,100 – $8,798
3000 Sq Ft House – Cost $7,352 – $9,860
How Much Does Commercial Painting Cost in Philadelphia?
In Philadelphia, having your office or commercial building painted will cost somewhere between $2.95 – $5.58 per square foot to paint a house.
1000 Sq Ft Office – Cost $3,801 – $3,949
2000 Sq Ft Office – Cost $7,973 – $8,700
2500 Sq Ft Office – Cost $8,405 – $9,998
3000 Sq Ft Office – Cost $8,390 – $13,710
4000 Sq Ft Office – Cost $9,905 – $15,739
Find Painters in Philadelphia, PA
Below is a list of painting contractors in Philadelphia, PA. Reach out to them directly, or request to compare competitive quotes from 2-4 painting companies near you.
PAINT Philadelphia
3606 Miller St
Philadelphia, PA 19134
UMAR Painting Company
5335 Wayne Ave #3
Philadelphia, PA 19144
Hawthorne Painting
1223 Clymer St
Philadelphia, PA 19147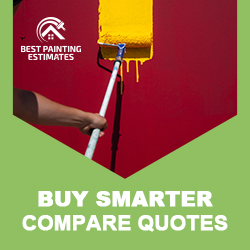 New Home Owners in Philadelphia, Pennsylvania
Philadelphia is a city of historic importance, with sites like the Liberty Bell and Independence Hall ranking high on any American tourist's list. From the Historic museums to the restaurants and shopping centers the city has something for everyone.
Understanding House Painting Costs in Philadelphia, PA
Ever wondered what it costs to bring a splash of new color to your Philadelphia home? House painting costs in Philly can vary, but I'm here to help you navigate this potential home improvement endeavor.
Factors Influencing Costs
First, you must understand what affects the overall cost. The size of your home is a biggie. A larger home will require more paint and time, which naturally increases costs. But don't forget the condition of your walls. Do they need repairs before the paint job? This could add to the total cost.
Average Costs to Expect
Now, let's talk numbers. On average, for an exterior paint job in Philadelphia, you can expect to pay between $3,000 and $5,000. Interior painting could range from $2,500 to $4,500. These prices, of course, are averages and your specific costs may vary.
Making Smart Painting Decisions
When planning your home improvement project, here is a couple of things you should consider to get the most bang for your buck.
Quality over Quantity
Invest in high-quality paint. It may be more expensive upfront, but it lasts longer and often requires fewer coats. This could save you money in the long run. Who doesn't love saving money?
Hiring Professionals
While you might be tempted to grab a brush and do it yourself, consider hiring professionals. They have the skills and experience to ensure the job is done right the first time. Plus, do you really want to spend your weekend covered in paint?
So there you have it! The cost of house painting in Philadelphia, PA is influenced by several factors, and smart decisions can help make the process smoother and potentially more cost-effective. Remember, it's an investment in your home, and a fresh coat of paint can do wonders for your home's appeal!
What Type of Solution Do You Need?
Zip Codes Served: 19120, 19124, 19111, 19143, 19134, 19149, 19104, 19148, 19140, 19139, 19145, 19131, 19144, 19146, 19147, 19128, 19152, 19135, 19115, 19154, 19116, 19136, 19141, 19151, 19138, 19121, 19114, 19132, 19142, 19119, 19133, 19130, 19125, 19103, 19150, 19122, 19123, 19126, 19107, 19153, 19106, 19129, 19118, 19137, 19127, 19102, 19113, 19109, 19112
Painting Quotes – Service Area