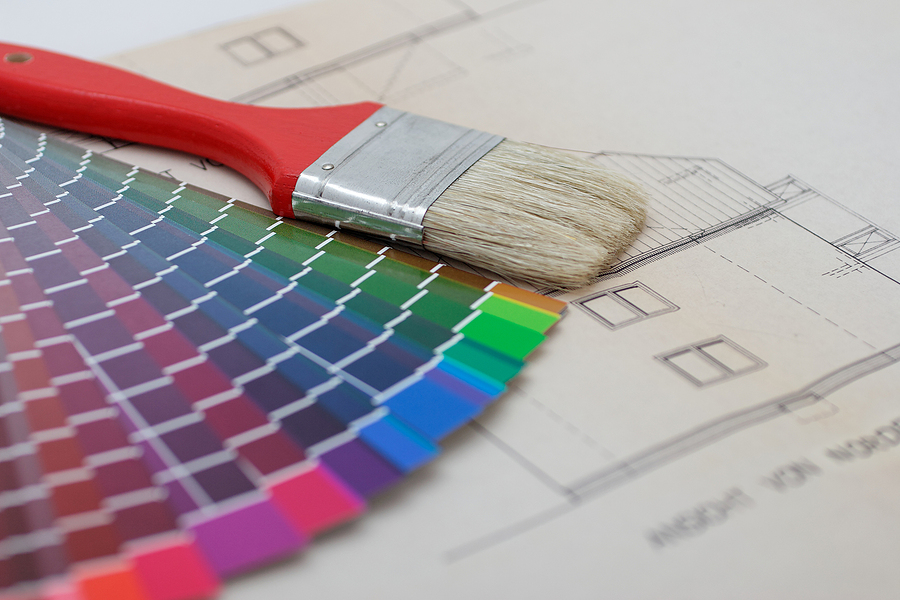 How Much Do Painters Cost in Phoenix, AZ? | House And Office Painting Calculator
Be it residential or commercial painting, depending on the type of job, people in Phoenix will pay between $2.21 – $4.85 per square foot to hire a professional painting company. Alarming, but true, 80% of homeowners who do not compare at least two quotes will overpay.
Use this tool from Best Painting Estimates to find out how much it will cost to have your house or office painted in Phoenix Arizona.
TYPES OF PAINTING
Finding a quality painting company in your area takes as little as 30 seconds. Simply answer a small set of questions and we will connect you with local painting companies in your area.
How Much Does House Painting Cost in Phoenix, AZ?
In Phoenix, AZ, you're going to be looking to pay between $2.75 – $4.84 per square foot to paint a house.
800 Sq Ft House – Cost $2,673 – $2,904
1000 Sq Ft House – Cost $3,377 – $3,710
1500 Sq Ft House – Cost $5,004 – $5,285
2000 Sq Ft House – Cost $6,502 – $7,604
2500 Sq Ft House – Cost $7,100 – $8,794
3000 Sq Ft House – Cost $7,350 – $9,861
How Much Does Commercial Painting Cost in Phoenix?
In Phoenix, having your office or commercial building painted will cost somewhere between $2.95 – $5.57 per square foot to paint a house.
1000 Sq Ft Office – Cost $3,800 – $3,952
2000 Sq Ft Office – Cost $7,974 – $8,700
2500 Sq Ft Office – Cost $8,404 – $9,999
3000 Sq Ft Office – Cost $8,390 – $13,702
4000 Sq Ft Office – Cost $9,904 – $15,738
Find Painters in Phoenix, AZ
Below is a list of painting contractors in Phoenix, AZ. Reach out to them directly, or request to compare competitive quotes from 2-4 painting companies near you.
Crash of Rhinos Painting
11225 N 28th Dr Ste D115J
Phoenix, AZ 85029
Gelber's J Painting
16437 N 31st St Apt #104
Phoenix, AZ 85032
HOUSE PAINTERS PHOENIX
1819 W Evans Dr
Phoenix, AZ 85023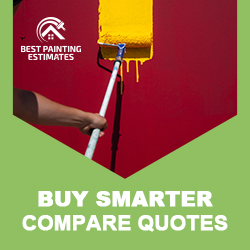 New Home Owners in Phoenix, Arizona
Phoenix has a reputation for being one of the warmest cities in America, with year-round sun and temperatures always above average. It anchors an expansive metropolis called "The Valley Of The Sun" that includes high-end spa resorts as well vibrant nightclubs.
Understanding House Painting Costs in Phoenix, AZ
When you decide to give your house in Phoenix, AZ a fresh coat of paint, understanding the costs involved can be quite a task. The prices can vary based on various factors, and it's essential to know what you're paying for.
Factors Influencing the Cost
Size of Your House: Undeniably, the bigger your house, the higher the costs. It's simple math. More square footage means more paint, and more paint equals a higher bill.
Type of Paint: The quality and type of paint you choose can significantly impact the final cost. High-quality paints may have a heftier price tag, but they often offer better coverage and longer-lasting results.
Preparation Work: Sometimes, the surfaces of your house need significant preparation before painting, such as repairing cracks, scraping off old paint, or sanding. This extra work will likely add to the overall cost.
Tips to Keep Costs Down
Who wouldn't love to save a few bucks, right? Here are a few tips that could help you keep the painting costs down.
Do the Prep Work Yourself: If you're handy, doing the prep work could save you a substantial amount. It may be time-consuming, but hey, every penny counts!
Choose the Right Time of the Year: Believe it or not, the time of the year can affect the price. Painting contractors are often busier in the summer, which can lead to higher prices. Try scheduling your project during the off-peak seasons.
Get Multiple Quotes: Don't settle for the first quote you get. Shop around, get multiple quotes, and compare them. Just remember, the cheapest isn't always the best!
So, what's the bottom line? The cost of painting your house in Phoenix, AZ can vary based on several factors. However, understanding these elements and making smart decisions can help you save money without compromising on the end result. Remember, a fresh coat of paint is more than just color on the wall – it's an investment in your home!
What Type of Solution Do You Need?
Zip Codes Served: 85032, 85033, 85008, 85041, 85035, 85037, 85022, 85009, 85042, 85029, 85051, 85021, 85017, 85086, 85015, 85044, 85043, 85018, 85027, 85016, 85048, 85020, 85040, 85023, 85031, 85050, 85053, 85019, 85014, 85006, 85024, 85085, 85013, 85028, 85007, 85003, 85054, 85012, 85004, 85045, 85034
Painting Quotes – Service Area