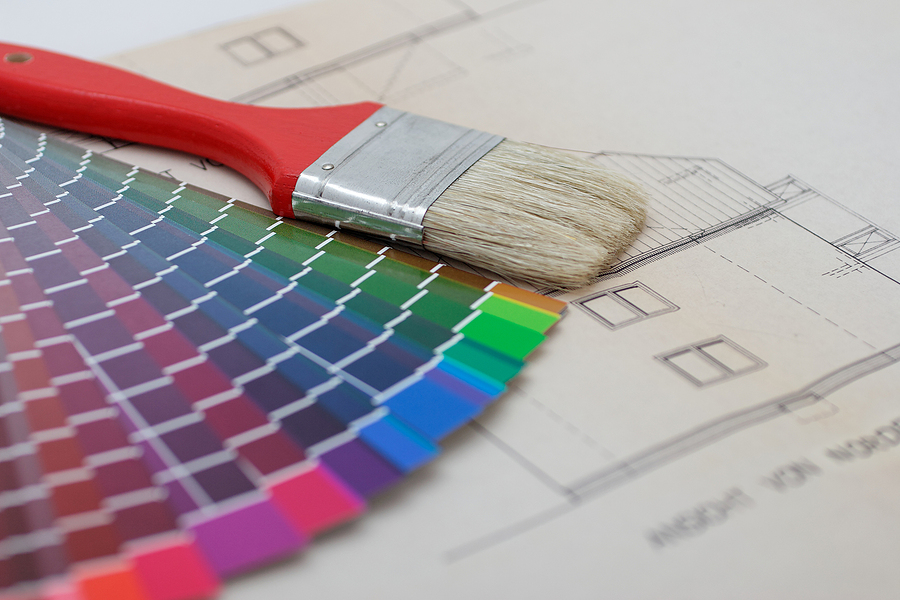 How Much Do Painters Cost in Plano, TX? | House And Office Painting Calculator
Be it residential or commercial painting, depending on the type of job, people in Plano, TX will pay between $2.19 – $4.87 per square foot to hire a professional painting company. Alarming, but true, 80% of homeowners who do not compare at least two quotes will overpay.
Use this tool from Best Painting Estimates to find out how much it will cost to have your house or office painted in Plano Texas.
TYPES OF PAINTING
Finding a quality painting company in your area takes as little as 30 seconds. Simply answer a small set of questions and we will connect you with local painting companies in your area.
How Much Does House Painting Cost in Plano, TX?
In Plano, you're going to be looking to pay between $2.75 – $4.85 per square foot to paint a house.
800 Sq Ft House – Cost $2,673 – $2,902
1000 Sq Ft House – Cost $3,375 – $3,718
1500 Sq Ft House – Cost $5,004 – $5,284
2000 Sq Ft House – Cost $6,500 – $7,605
2500 Sq Ft House – Cost $7,108 – $8,795
3000 Sq Ft House – Cost $7,350 – $9,860
How Much Does Commercial Painting Cost in Plano?
In Plano, having your office or commercial building painted will cost somewhere between $2.92 – $5.57 per square foot to paint a house.
1000 Sq Ft Office – Cost $3,800 – $3,949
2000 Sq Ft Office – Cost $7,972 – $8,700
2500 Sq Ft Office – Cost $8,404– $9,997
3000 Sq Ft Office – Cost $8,392 – $13,708
4000 Sq Ft Office – Cost $9,900 – $15,735
Find Painters in Plano, TX
Below is a list of painting contractors in Plano, TX. Reach out to them directly, or request to compare competitive quotes from 2-4 painting companies near you.
CertaPro Painters of Plano, TX
3415 Custer Rd Suite 160
Plano, TX 75023
Southern Painting – Collin County
3401 Custer Rd Ste. 137
Plano, TX 75023
A-1 Painting and Remodeling
1404 M Ave
Plano, TX 75074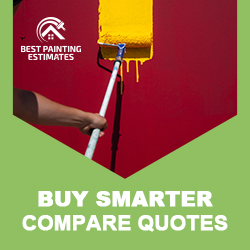 New Home Owners in Plano, Texas
Plano is a beautiful, historic city in North Texas. Home to The Heritage Farmstead Museum which features restored 19th-century farm equipment and furniture as well as original tools and so much more this city has so much history everywhere.
House Painting Costs in Plano, TX: A Guide to Estimating Expenses
Isn't it amazing how a fresh coat of paint can completely transform a house? As someone who's spent years in the home improvement sector, particularly in Plano, TX, I've witnessed this transformation countless times. Let's delve into some crucial factors that impact the cost of house painting in Plano, TX, so you can plan your next home improvement project effectively.
Key Factors Affecting House Painting Costs
Size of the House: Larger houses require more paint and time, increasing costs. A smaller home may cost less, but the specifics depend on other factors too.
Type of Paint: The quality of the paint you choose can significantly affect the cost. Premium paint might be more expensive upfront but could save money in the long run due to its durability.
Complexity of the Job: Jobs with intricate details or hard-to-reach areas may require special equipment or extra time, increasing costs.
So, wondering what the ballpark figure might be for painting a house in Plano, TX?
Typical House Painting Costs in Plano, TX
On average, homeowners in Plano spend between $3,500 and $8,000 on exterior house painting. Interior painting can range from $2,500 to $5,500, depending on the specifics of the project.
Remember these are just averages, and your specific project might cost less or more. So, how can you make the most out of your budget?
Money-Saving Tips for House Painting
Do the Prep Work: Removing old paint, cleaning surfaces, and doing minor repairs can reduce labor costs.
Buy Paint in Bulk: If you're painting multiple rooms or the entire exterior, buying in bulk can result in significant savings.
Schedule During Off-Peak Season: Painters often offer discounts during their slow seasons, usually winter or late fall.
House painting in Plano, TX, can be a significant investment, but it's one that can dramatically improve the look and value of your home. With careful planning and smart choices, you can achieve a beautiful result that suits your budget.
What Type of Solution Do You Need?
Zip Codes Served: 75010, 75013, 75023, 75024, 75025, 75074, 75075, 75082, 75093, 75094, 75252, 75287
Painting Quotes – Service Area