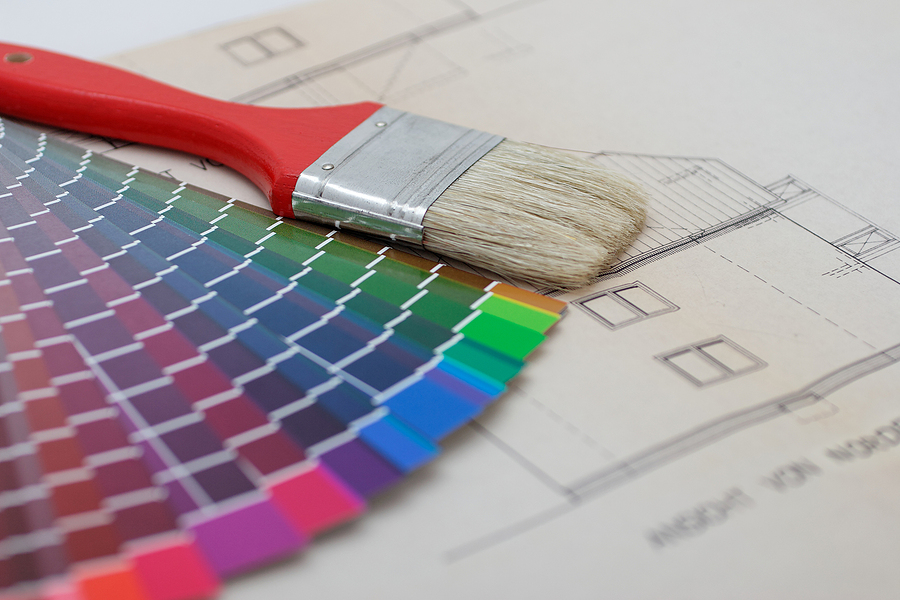 How Much Do Painters Cost in Portland, OR? | House And Office Painting Calculator
Be it residential or commercial painting, depending on the type of job, people in Portland will pay between $2.23 – $4.84 per square foot to hire a professional painting company. Alarming, but true, 80% of homeowners who do not compare at least two quotes will overpay.
Use this tool from Best Painting Estimates to find out how much it will cost to have your house or office painted in Portland Oregon.
TYPES OF PAINTING
Finding a quality painting company in your area takes as little as 30 seconds. Simply answer a small set of questions and we will connect you with local painting companies in your area.
How Much Does House Painting Cost in Portland, OR?
In Portland, you're going to be looking to pay between $2.80 – $4.88 per square foot to paint a house.
800 Sq Ft House – Cost $2,673 – $2,902
1000 Sq Ft House – Cost $3,381 – $3,710
1500 Sq Ft House – Cost $5,011 – $5,285
2000 Sq Ft House – Cost $6,500 – $7,601
2500 Sq Ft House – Cost $7,103 – $8,795
3000 Sq Ft House – Cost $7,352 – $9,860
How Much Does Commercial Painting Cost in Portland?
In Portland, having your office or commercial building painted will cost somewhere between $2.95- $5.54 per square foot to paint a house.
1000 Sq Ft Office – Cost $3,801 – $3,950
2000 Sq Ft Office – Cost $7,973 – $8,702
2500 Sq Ft Office – Cost $8,405 – $9,998
3000 Sq Ft Office – Cost $8,393 – $13,705
4000 Sq Ft Office – Cost $9,900 – $15,738
Find Painters in Portland, OR
Below is a list of painting contractors in Portland, OR. Reach out to them directly, or request to compare competitive quotes from 2-4 painting companies near you.
CertaPro Painters of Portland, OR
3449 N Anchor St Suite 500
Portland, OR 97217
Weinmann Painting
3918 NE Multnomah St
Portland, OR 97232
Pacific Coat Painting
6235 E Burnside St
Portland, OR 97215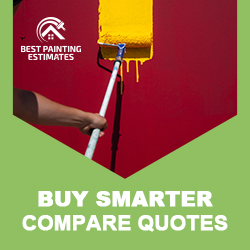 New Home Owners in Portland, Oregon
Portland, Oregon is a city that sits on the banks of two beautiful rivers. It's known for its parks and green spaces as well as being eco-friendly with bike paths galore! You can also enjoy sites such as Washington Park as well as many others as well.
House Painting Costs in Portland, OR
In the heart of the Pacific Northwest, Portland, Oregon, is a vibrant city known for its unique architectural charm. As a homeowner here, one of the most common renovations is a fresh coat of paint for your house. But what costs can you expect?
Understanding the Basics
Typically, house painting costs in Portland can vary significantly. Factors such as house size, paint quality, and the complexity of the job all play a role. However, on average, you could expect to pay between $2,500 and $6,000 for a full exterior paint job. But why such a wide range? Let's break it down.
Size of the house: Naturally, a larger house requires more paint and more labor, increasing the cost. You're charged per square foot, so a larger surface area will cost more.
Quality of the paint: Higher quality paint not only looks better but also lasts longer. It might cost more upfront, but it can save you money in the long run.
Complexity of the job: Difficulty levels can hike up the price. For instance, homes with higher walls or complex architectural features require more time and precision, thus adding to the cost.
Making the Right Choices
So, how do you get the most bang for your buck when it comes to house painting in Portland? Here are a few tips:
Do your homework: Research local contractors, read reviews, and get multiple quotes. Not all painting services are created equal!
Quality over quantity: Don't skimp on paint quality. Remember, it's an investment that adds value to your home.
Plan ahead: Schedule your painting during Portland's drier months. This can avoid delays and potential cost overruns.
In conclusion, house painting in Portland can be a worthwhile investment, but understanding the costs and making smart choices can make all the difference. After all, your home deserves nothing but the best, right?
What Type of Solution Do You Need?
Zip Codes Served: 97034, 97035, 97080, 97086, 97201, 97202, 97203, 97204, 97205, 97206, 97208, 97209, 97210, 97211, 97212, 97213, 97214, 97215, 97216, 97217
Painting Quotes – Service Area