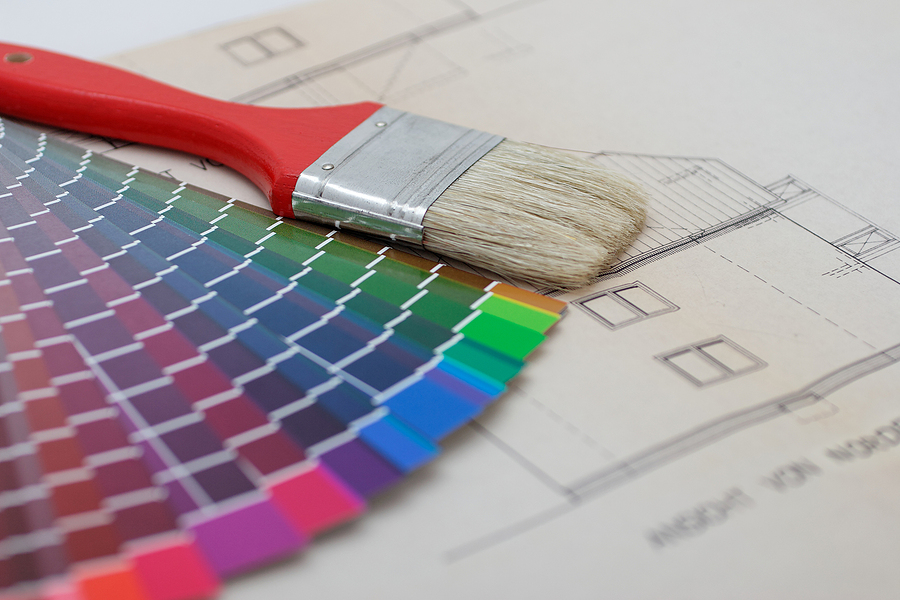 How Much Do Painters Cost in Raleigh, NC? | House And Office Painting Calculator
Be it residential or commercial painting, depending on the type of job, people in Raleigh will pay between $2.23 – $4.90 per square foot to hire a professional painting company. Alarming, but true, 80% of homeowners who do not compare at least two quotes will overpay.
Use this tool from Best Painting Estimates to find out how much it will cost to have your house or office painted in Raleigh North Carolina.
TYPES OF PAINTING
Finding a quality painting company in your area takes as little as 30 seconds. Simply answer a small set of questions and we will connect you with local painting companies in your area.
How Much Does House Painting Cost in Raleigh, NC?
In Raleigh, you're going to be looking to pay between $2.77 – $4.88 per square foot to paint a house.
800 Sq Ft House – Cost $2,673 – $2,902
1000 Sq Ft House – Cost $3,375 – $3,714
1500 Sq Ft House – Cost $5,004 – $5,285
2000 Sq Ft House – Cost $6,503 – $7,604
2500 Sq Ft House – Cost $7,100 – $8,794
3000 Sq Ft House – Cost $7,350 – $9,861
How Much Does Commercial Painting Cost in Raleigh, NC?
In Raleigh, having your office or commercial building painted will cost somewhere between $2.92 – $5.57 per square foot to paint a house.
1000 Sq Ft Office – Cost $3,800 – $3,954
2000 Sq Ft Office – Cost $7,972 – $8,700
2500 Sq Ft Office – Cost $8,405 – $9,998
3000 Sq Ft Office – Cost $8,394 – $13,700
4000 Sq Ft Office – Cost $9,905 – $15,738
Find Painters in Raleigh, NC
Below is a list of painting contractors in Raleigh, NC. Reach out to them directly, or request to compare competitive quotes from 2-4 painting companies near you.
CertaPro Painters of North Raleigh, NC
6104 Oak Forest Dr
Raleigh, NC 27616
Triangle Painting & Siding
1053 E Whitaker Mill Rd #115
Raleigh, NC 27604
Express Yourself Paint
4801 Glenwood Ave
Raleigh, NC 27612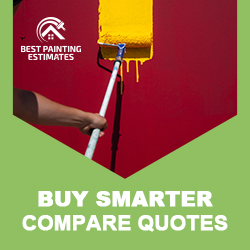 New Home Owners in Raleigh, North Carolina
Raleigh is a bustling metropolis. Raleigh houses some very prestigious universities such as NC State and Duke. These schools provide tons of opportunities for students to learn from renowned faculty members. The city also has countless activities to keep everyone busy.
House Painting Costs in Raleigh, NC: A Comprehensive Guide
As someone who's had their fair share of experience in the home improvement scene, I can tell you that house painting in Raleigh, NC is an investment worth considering. Not only does it boost your home's aesthetic appeal, but it also serves as a layer of protection against the elements.
Breaking Down the Costs
When it comes to costs, it's not a one-size-fits-all scenario. Several factors come into play. First off, the size of your house matters. Larger homes require more paint, and naturally, this will drive up the costs. Let's not forget about the prep work. Does your home require power washing or minor repairs before the painting starts? If so, this adds to the overall cost.
A standard 2,500 sq. ft. house in Raleigh may cost anywhere between $6,500 to $7,900 for an exterior paint job. But remember, this is an estimate. For a more accurate figure, consider getting a quote from local professionals.
Choosing the Right Contractor
Now, onto the big question: How do you choose the right contractor? Well, besides looking at costs, you want a professional who guarantees quality work. Look for contractors who have positive reviews and a good reputation in Raleigh.
Moreover, consider their level of experience. Have they handled similar projects before? Do they understand the local weather and how it might affect the paint job? These are essential questions that can make or break your home improvement project.
And there you have it! A brief rundown on house painting costs in Raleigh, NC. Remember, while costs are essential, don't compromise on quality. A good paint job can last you a decade, making it a worthy investment for your home.
What Type of Solution Do You Need?
Zip Codes Served: 27610, 27616, 27603, 27604, 27606, 27615, 27613, 27612, 27609, 27614, 27607, 27617, 27608, 27601, 27605
Painting Quotes – Service Area