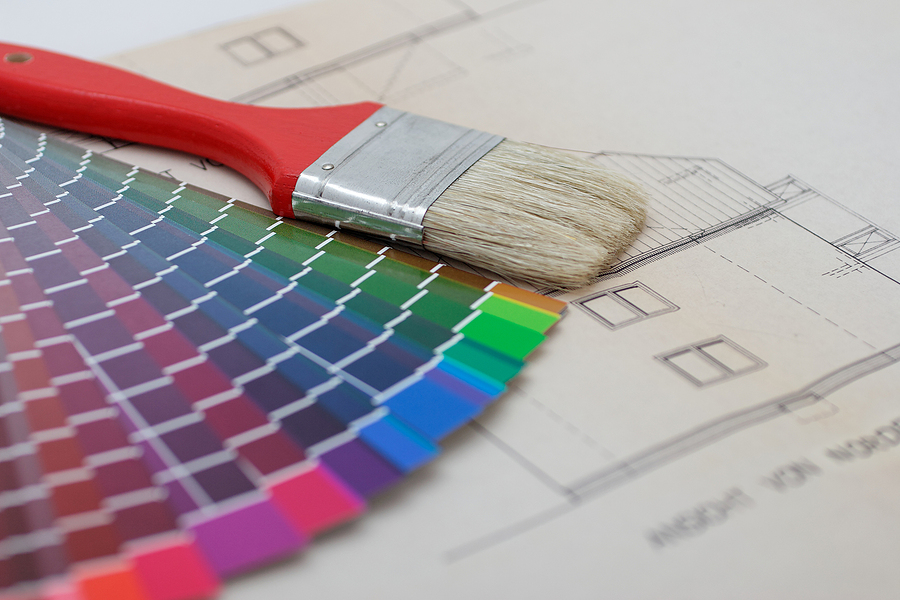 How Much Do Painters Cost in Rhode Island? | House And Office Painting Calculator
Be it residential or commercial painting, depending on the type of job, people in Rhode Island will pay between $2.23 – $4.85 per square foot to hire a professional painting company. Alarming, but true, 80% of homeowners who do not compare at least two quotes will overpay.
Use this tool from Best Painting Estimates to find out how much it will cost to have your house or office painted in Rhode Island.
TYPES OF PAINTING
Finding a quality painting company in your area takes as little as 30 seconds. Simply answer a small set of questions and we will connect you with local painting companies in your area.
How Much Does House Painting Cost in Rhode Island?
In Rhode Island, you're going to be looking to pay between $2.74 – $4.85 per square foot to paint a house.
800 Sq Ft House – Cost $2,672 – $2,900
1000 Sq Ft House – Cost $3,379 – $3,709
1500 Sq Ft House – Cost $5,002 – $5,285
2000 Sq Ft House – Cost $6,503 – $7,601
2500 Sq Ft House – Cost $7,103 – $8,792
3000 Sq Ft House – Cost $7,349 – $9,857
How Much Does Commercial Painting Cost in Rhode Island?
In Rhode Island, having your office or commercial building painted will cost somewhere between $2.94 – $5.54 per square foot to paint a house.
1000 Sq Ft Office – Cost $3,799 – $3,954
2000 Sq Ft Office – Cost $7,972 – $8,701
2500 Sq Ft Office – Cost $8,401 – $9,993
3000 Sq Ft Office – Cost $8,389 – $13,707
4000 Sq Ft Office – Cost $9,900 – $15,735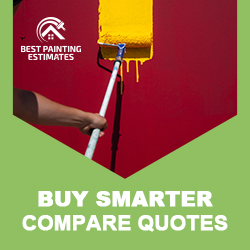 Get Painting Quotes in These Rhode Island Cities and More:
Providence, RI; Cranston, RI; Warwick, RI; Pawtucket, RI
Find Painters in Rhode Island
Below is a list of painting contractors in Rhode Island. Reach out to them directly, or request to compare competitive quotes from 2-4 painting companies near you.
Diamond Cut Painting
21 Appleton St Unit 2
Providence, RI 02909
RM Painting Co Inc.
662 N Broadway
East Providence, RI 02914
JC Painting Pro
8 Atlantic Ave
Providence, RI 02907
What Type of Solution Do You Need?
Understanding House Painting Costs in Rhode Island
Have you ever wondered about the cost of painting a house in Rhode Island? If you're considering a home makeover, this could be a vital piece of information. Let's delve into the nitty-gritty of it.
Factors Influencing Cost
As someone who has worked in the home improvement sector, I can tell you that painting costs can vary significantly. Several factors can affect the final bill, such as the size of your house, the type of paint you choose, and the complexity of the work involved.
Size of Your House: Obviously, the bigger the house, the more paint you will need, and the longer it will take, increasing labor costs.
Type of Paint: High-quality paints last longer and look better, but they also cost more. So, think about your budget and your long-term plans for the house before making a decision.
Complexity of the Work: If your house has high ceilings, and intricate details, or requires a lot of prep work, expect to pay more.
So, how much should you expect to pay? Well, it can be anywhere between $1,800 and $5,000 for an average-sized home. It might seem like a broad range, but remember, the cost depends heavily on the factors mentioned above.
Why Rhode Island?
Now, you might be wondering, why does the location – Rhode Island in this case – matters? Well, the cost of living is generally higher in Rhode Island compared to many other states. Consequently, labor costs tend to be higher too.
Furthermore, certain local regulations may also impact the cost. For example, specific environmental or safety standards in Rhode Island may require the use of certain types of paint or equipment, which could affect the total cost.
Remember, painting your house is a significant investment, and it's important to budget for it appropriately. After all, a well-painted house not only looks great but also helps protect your home from the elements. So, take your time, do your research, and make the decision that is right for you. And remember, sometimes you do get what you pay for, so don't skimp on quality!
Professional Painting Services in Providence
Rhode Island Zip Codes Where We Provide Professional Painting Services
Providence
2909, 2908, 2907, 2904, 2906, 2905, 2903, 2912
More Rhode Island Zip Codes we serve:
2802, 2804, 2806, 2807, 2808, 2809, 2812, 2863, 2813, 2814, 2815, 2816, 2920, 2910, 2921, 2864, 2818, 2914, 2822, 2825, 2826, 2827, 2828, 2830, 2831, 2832, 2833, 2835, 2919, 2836, 2881, 2865, 2837, 2838, 2839, 2842, 2882, 2840, 2841, 2852, 2911, 2857, 2896, 2858, 2859, 2860, 2861, 2871, 2872, 2915, 2873, 2916, 2874, 2875, 2876, 2917, 2878, 2879, 2885, 2886, 2889, 2888, 2817, 2892, 2893, 2891, 2894, 2895, 2898
Painting Quotes – Service Area